Are you studying Anatomy in your homeschool this year?
If you are learning about human anatomy this year here are some great resources to put together your own unit study all about the human heart! We also have a whole new series of Human Anatomy Freebies & Instant Downloads, including anatomy notebooking research journals series, human body systems labeling and diagramming worksheets, anatomy worksheets, human body systems vocabulary copywork, body systems reading comprehension science unit, and more!
FREE Printables about the Heart:

Print out sheet of the human heart with labels
Cruisin' the Heart Highway Worksheet

Human Heart Coloring Worksheet

The Parts of the Heart Blank Worksheet

FREE Circulatory Systems Worksheets with Instant Download
Anatomical Heart Coloring Pages

Heart House Chart and Worksheet
Human Heart Clipart from Homeschool Clipart – there is a heart notebooking page, coloring page, heart labeling worksheet and heart anatomy chart.
The Heart Nomenclature Cards from Elementary Observations


FREE Circulatory System Diseases Notebooking Research Journal
Websites to Learn about the Heart:

Project Heart from the Texas Heart Institute is a website focused on teaching the basics of the cardiovascular system and cardiovascular health to elementary school children. There is a kids section full of online games and activities. There is also a section just for educators with lesson plans broken down by grade level!
The Electric Heart from PBS NOVA – this website has really cool interactive games and activities!
The Inner Body Website has an entire page devoted to the Cardiovascular System with interactive maps and tons of detailed information.
Watch the Heart Movie from Kids Health

Science Experiments and Hands-on Activities:

Make a Stethoscope with free printable from Science Sparks
Make a Heart Pump from Tina's Dynamic Homeschool Plus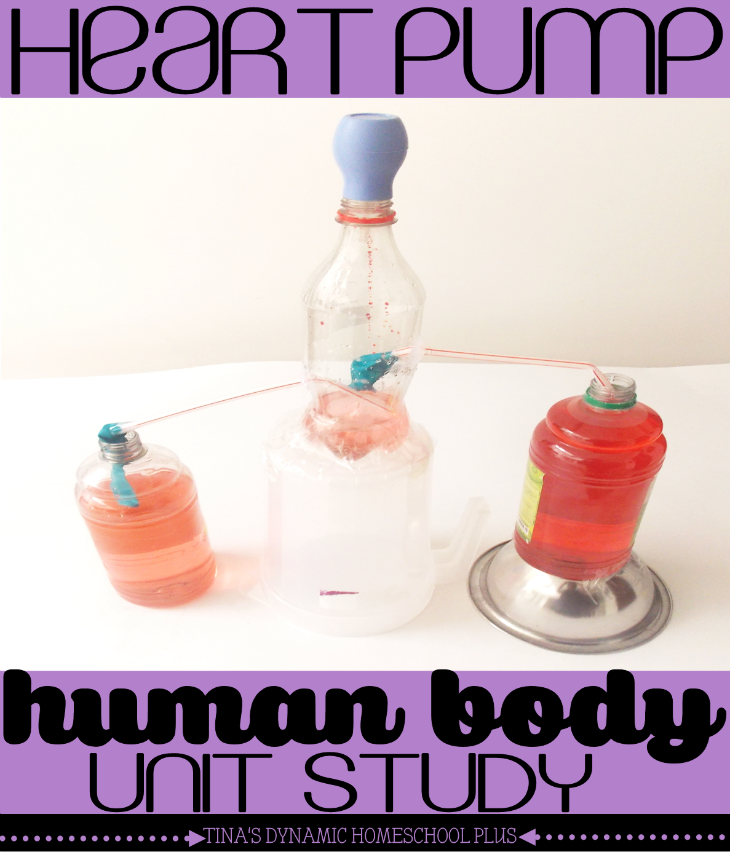 In a Heartbeat Experiment that observes your pulse with a marshmallow and a free printable worksheet. From What the Teacher Wants
Inflatable Heart Project from Kids Activity Blog

Heart Beat the Clock Activity from Primary Theme Park
Human Heart Printable Craft from Learn Create Love

Recommended Resources for Learning about the Human Heart:
Cardiology for Kids …and Adults Too! (Super Smart Science)Learning Resources Cross-Section Human Heart Model, Large Foam Classroom Demonstration Model, 2Piece, Grades 2+, Ages 7+Human Body! (Knowledge Encyclopedias)Learning Resources Heart ModelDoc 2 Doc: Tony and Jace Learn About The HeartThe Anatomy Medical Book For Kids: A Coloring, Activity & Medical Book For KidsThe Heart: All about Our Circulatory System and More! (Smithsonian-science)
Sarah is a wife, daughter of the King and Mama to 4 children (one who is a homeschool graduate)! She is a an eclectic, Charlotte Mason style homeschooler that has been homeschooling for over 16 years now. She is still trying to find the balance between work and keeping a home and says she can only do it by the Grace of God, and Coffee!