Letter confusion can be a very common issue with little ones that are learning to write their letters. If your little ones are struggling with confusion between the lowercase letters b and d, please do not worry. This is a very common confusion with children as they are learning to read and write.
Fortunately, there are tons of helps out there for children who struggle with confusing the letters b and d. and we've rounded some Letter b and d Reversal Helps FREE Printables and Ideas up for you.
Check out these awesome printables to help with reversing the letters b and d:
b and d Letter Reversal Matching Worksheet
b and d Letter Confusion Printable Tracing Cards

b-d Letter Reversal Thumbs Up Poster

b Can c d Letter Reversal Poster

Learn the difference between b and d with b and d "buddies coloring pages"
Here are some more fun ideas for teaching how to differentiate between the letters b and d:

Find out how to use letter b and d reversal poster anchor charts in your school room (with free printables).

4 Strategies to Solve b and d Reversals


Easy Letter Reversal Solution Using Your Hands – this is the cutest idea!

What Tigers Can Teach Us about Letter Reversals – such an interesting article!
Easy Trick for b and d Reversals (with free printable)
How to Eliminate Letter b and d Reversal with Practical Tips and Activities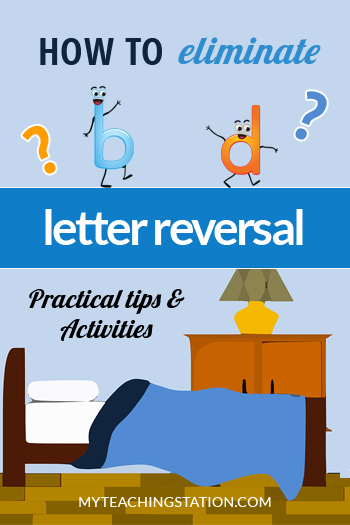 More Phonics and Reading Tips, Tricks, and Resources
What to Do When a Child Does Not Like to Read
What to Do When You Hate Reading Aloud
Phonics Charts to Print & Color
Ideas and Activities That Teach Sight Words to Beginning Readers
Early Learning Reading & Writing Helps
Sarah is a wife, daughter of the King and Mama to 4 children (one who is a homeschool graduate)! She is a an eclectic, Charlotte Mason style homeschooler that has been homeschooling for over 16 years now. She is still trying to find the balance between work and keeping a home and says she can only do it by the Grace of God, and Coffee!