Sight words promote a child's confidence in their reading ability. Constant practice with sight words in your homeschool provides a great basis for word knowledge in your children. Check out these ideas and activities that teach sight words to beginning readers in your homeschool.
I love how, as homeschooling parents, we are able to teach our children critical life and educational skills. We are able to witness them gain knowledge right before our eyes. It is truly a privilege to be part of that process.
Until I started homeschooling, I never how important it was to teach sight words for kids. According to a Study to Identify High-Frequency Words in Printed Materials, by D.J. Kear & M.A. Gladhart, sight words account for up to 75% of the words used in beginning children's printed material.
This means that when a child masters the list of sight words, they can already recognize at least half of a sentence when they start reading! That is pretty incredible.
Sight words are a list of high-frequency words (also called core words or they often call them popcorn words as well) that are most often applied in reading and writing. Sight words are a real priority in the scheme of learning to read. The idea behind them is that people should be able to know these like the back of their hand at first glance. That is the goal.
Before we move on, know that you can get your child familiar with sight words for every grade, both the Dolch List of Basic Sight Words and Fry's 300 Instant Sight Words, from the Literacy and Information Communication System (LINCS) website.
We created the Sight Words Flash Cards For Beginners pack as a tool to help your young learners learn their sight words.
Help your beginning readers learn their sight words by memorization more engaging and fun with these ideas and activities:
Write your sight words on places outside or around the sidewalk with chalk and have your kids match them up with sight word cards. They jump on the chalked sight word as you call out the words.
Make a path of sight words on sticky notes around your house or a room. You child will have to say each sight word and pick it up as they move forward and follow the path. This pathway game helps kids to read sight words quickly. Maybe have a prize at the end of the pathway!
Your kids will think this is cool. Use a white crayon (preferably white oil pastel), and write your sight words on a piece of white paper ahead of time. Then let your kids brush some water-based paint over the paper and watch them surprised as the sight words appear through the paint from the paper.
I Spy Sight Words! This one is cool. You will need a large clear plastic container bag (Zip Lock). Take a light-colored paper and write all the sight words you can on the paper, but all in different directions (all over, up and down, sideways, very random) scattered throughout the page. Place the paper in the clear bag and pour rice in the bag on top of the paper. Lay it flat so that the rice covers all the words. Then your kiddos can begin searching for sight words and letters.in the paper by trying to move the rice around to clear the words.
Write sight words on small paper plates and tie them to a yarn string to the top of a doorway. Tape them so that when you call out a sight word, your child can jump and grab that sight word and it comes out easily.
Write sight words with a match on squared paper. Then place them parallel to each other in two rows on the floor or flat surface. Take yarn and tape one side of the string to a sight word and match that word with the string to the sight word on the other sight word in the other row.
This is much like the memory/concentration game. Write sight words X 2 and place them face down on a table in rows. Your student can turn over and read the word on two cards they collect until they find the match.
Write sight words on sticky notes. Place a sticky note on both sides of the steps all the way to the top of the steps. Kids take a step up, but cannot move to the next step until they can say each sight word. They grab the sticky notes as they are successful in reading the sight words.
Sight words definitely help kids read more fluently and improve comprehension. Exposing your child to as many sight words as possible is the key to broaden their understanding of language at early ages.
Your beginning readers will really appreciate these ideas and activities that teach sight words. Although it is beneficial for kids to practice on worksheets for sight word practice, games can really make learning fun and get kids motivated to learn even more.
If you are looking for a great reading resource to help your kids reading kids soar, then check out All About Reading!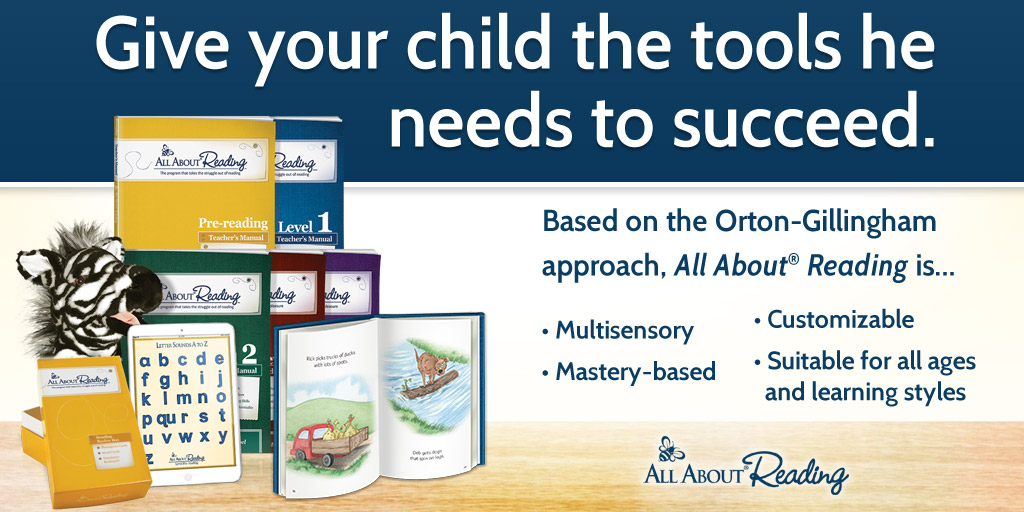 Your kids will love these ideas and activities that teach sight words to beginning readers.
Jeannette is a wife, mother and homeschooling mom. She has been mightily, saved by grace and is grateful for God's sovereignty throughout her life's journey. She has a Bachelor in English Education and her MBA. Jeannette is bi-lingual and currently lives in the Tongan Islands of the South Pacific. She posts daily freebies for homeschoolers!