As my kids get older I like them to have their own Bible Study times, separate from our family Bible time. Sometimes I have them do this in the morning, or I have them schedule it into their daily homeschool schedule.
I have found lots of free worksheets and printables that can help you and your kids to have their own personal Bible study times. You can print these out and even create a Bible Study notebook. Bible study notebooks are great to look back on over the years! 
FREE Bible Study Worksheets and Printables:
12 pages of Free Bible Worksheets from Heart of Wisdom – Using these worksheets will help your child (and you) extract pertinent materials from the Bible reading, analyze it, categorize it, and produce a reference sheet for his or her Bible portfolio. 

Bible Study Guide Bookmark and Bible Journal Page from Rachel Wojo

Old Testament Character Study Notebooking Pages from the Notebooking Nook

New Testament Character Study Notebooking Pages from the Notebooking Nook

FREE Daily Bible Journaling Reflection Pages from The Littlest Way – there are four different pages in this set.

Read and Pray the Bible in 100 Days FREE Printables from His Mercy is New – there is a reading schedule, bookmarks, journaling pages and a certificate!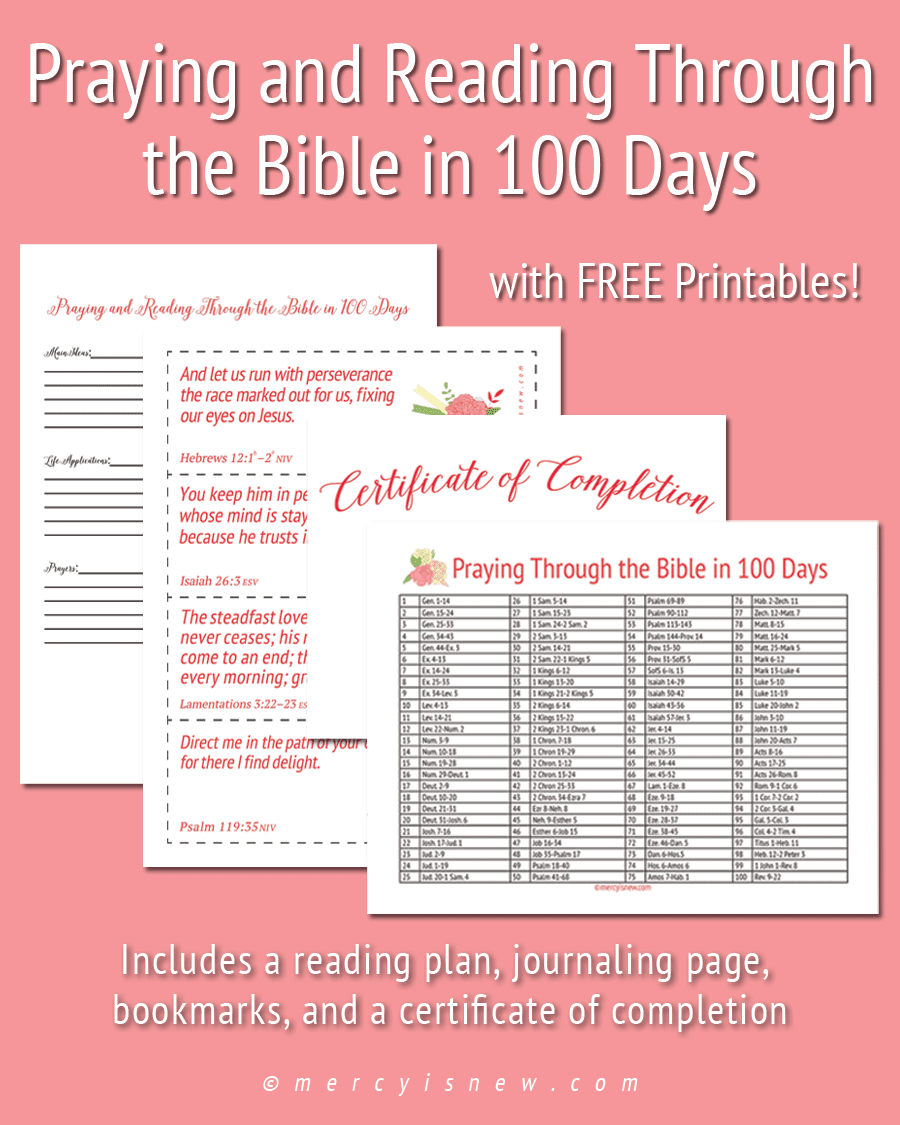 FREE Book of Galations Bible Study Schedule and Notebooking Pages from Blessed Beyond a Doubt 



Bible Questions to Answer Bible Study Printable from Homeschool Encouragement 
SOAP Bible Study Printables from In Grace Always
Scripture Passage Bible Study Worksheet from C Chris Holland
Bible Study Skills Verse Mapping Template from Proverbs 31
Bible Character Profile Sheet for Kids from Kids in the Word
4 P's Personal Bible Study Worksheet from Missional Women
Illustrate a Verse Bible Verse Worksheet from Homeschool Creations
Quiet Time Worksheets for Kids from Missional Women
Scripture Word Study Printable from Ben and Me
Kim from Not Consumed has some great Bible Study tools. These are perfect if  you are new to studying the Bible, or would like some help teaching your children how to study the Bible.
FREE Quiet Time Journal for Kids – this printable pack encourages your kids to dig deep and think about the scriptures in different ways. There are 7 pages in all.

Developing a Quiet Time: A Biblical Study for Kids – this 4 week study teaches your children exactly HOW to have a quiet time. After 3 weeks of laying the foundation, students will take the reins using one of 5 different Bible study templates. During the final week, students will be given a specific verse to study. By the end of the study, they will be motivated and equipped to continue their new quiet time habit. Blank sheets to create their own journal will be provided.


Be intentional about keeping your child from becoming a statistic. Help him/her to personalize and strengthen their faith through the development of a daily quiet time with God. This is not free, but it is an AMAZING digital resource that you can use and print for your entire family. Get yours HERE.
You may also be interested in this post:
Bible Journaling: FREE Printables and Ideas