Ready-set-GO! If you are in search of dab-a-dot/do-a-dot printables you will want to check out this list full of this awesome fine motor activity for little ones.
It is no wonder that dab-a-dot activities (this what we call them in my family, I know others use "do-a-dot") are so popular in homeschools for little ones.
Bingo dabbers, daubers, dobbers, bingo markers, dot markers, or dot paints are all used to describe these useful tools. No matter what you call them, they are super useful when teaching little ones.
We call them dot markers in our homeschool, so I am rolling with that. Dab-a-dot and dot markers, here we go.
Here is why I am a fan of these dot markers and yes, even with my older kids (14 and 10 years of age) we still use them in many ways.
They are way less messy than paint. There comes the time when you don't feel like cleaning up paint or collecting broken crayons. You want a nice neat way for kids to create in a fun way. Dab-a-dot is perfect for those days.
They literally seem to last forever. We have some dab-a-dots that I KNOW we have had for years. When you homeschool and have writing utensils, trust me this is a commodity.
For little ones, dab-a-dots provide great practice for hand-eye coordination and develop fine motor skills. Just direct the marker and aim.
This dot activity seems simple, yet it is a much needed foundational skill for writing. It even is a foundational skill that will eventually help with playing instruments or playing sports.
And finally, if using them with printables, dab-a-dots require very little prep work. I honestly, should have added this at the beginning. I would have had you at "no prep," I just know it.
And one more thing, If you don't have dab-a-dot markers you know what? YOU may not even need them? Many printables only require paint you may already have at home and Q-Tips – which you probably also have at home.
Check out tons of free dab-a-dot printables below to help your kids with hand-eye coordination until your heart's desire:
11+ FREE Fall Dot Marker Printables (No-Prep Fun For Toddlers & Preschoolers) | The Artisan Life
FREE Printable Ice Cream Do-A-Dot Counting Activity | Totschooling
FREE Montessori-Inspired Do-A-Dot Phonics Printables – Rock and Quartzite Fun Activity | Living Montessori Now
Montessori-Inspired FREE Igloo Do-A-Dot Instant Printable | Living Montessori Now
Gumball Machine Do-A-Dot FREE Printable | Grace and Good Eats
FREE Shapes Dot Marker Printable | Two Pink Peonies
Do a Dot Shapes Worksheets | 123Homeschool4Me
FREE Back to School Do a Dot Printables | easy peasy learners
Letter A "10 FREE Dot Markers coloring pages" | Free Preschool Coloring Pages
Do a Dot FREE Printables- Numbers | Palmer Practicality
Plane Rhyming CVC Words Do a Dot FREE Printables | Kindergarten Worksheets and Games
Dab & Dot Sight Word FREE Worksheets | First Grade Mom
FREE Weather Do a Dot Printables | easy peasy learners
Do a Dot Printables for Your Toddler – Over 200 | Mother's Niche
Blend & Dab Beginning Blends Worksheets FREEBIE | This Reading Mama
FREE Sight Word Printables: Dab N' DOT | Kindergarten Mom
Rainforest Animals Do a Dot FREE Printables | easy peasy learners
FREE Sea Animals Do a Dot Printables | easy peasy learners
Dot marker shape printables (FREEBIE!) | Math Kids and Chaos
Dab a Dot CVC Words FREE Printable Mazes | Kindergarten Worksheets and Games
Do-A-Dot Marker Activities & FREE Printables! | Simply Montessori
FREE Farm Animals Do a Dot Printables | easy peasy learners
Syllables FREE Worksheets – Dot the Syllables | This Reading Mama
NEW! Bingo Marker Alphabet Worksheets | 123Homeschool4Me
FREE Printable! Mystery Image Game | One Beautiful Home
Spot and Dot Numbers 1-10 | Planes and Balloons
Digraph Dot Pages (2 FREE levels) | This Reading Mama
Syllable Counting FREE Printables | Kindergarten Connection
FREE Printable Montessori-Inspired Duster Do-A-Dot Activity
Bingo Dauber Letters FREE Worksheets | Kindergarten Worksheets and Games
FREE Apple Do-A-Dot Phonics Printable Instant Download | Living Montessori Now
25 FREE Do a Dot Printables for Kids to Play and Learn With | Powerful Mothering
FREE Counting Do-A-Dot Printables | Lemon Kiwi Designs
Do-A-Dot FREE Printables | ABCDee Learning
FREE Printable Bingo Dot Marker Numbers | PreKinders
Do-A-Dot FREE Printables | Gift of Curiosity
Bingo Dauber Dot Art FREE Printables | DLTK-Kids
Number Recognition FREE Worksheets | Totschooling
FREE Set of Number Dot Marker Pages 0 to 20 worksheets | 3Dinosaurs.com
Frozen Themed Dot Marker FREE Printable Pages | Activity-Mom
Do a Dot FREE Printables- Numbers | Palmer Practicality
Car Dot Activity : FREE 3 Pages Of Car Dots | Fluffy Tots
150+ Do-A-Dot FREE Printable Worksheet Coloring Pages For Preschool | The Suburban Mom
Letter Identification FREE Printables | Over the Big Moon
FREE Minecraft Dot Markers | Royal Baloo
Alphabet Do-a-Dot FREE Printables | Homeschool Creations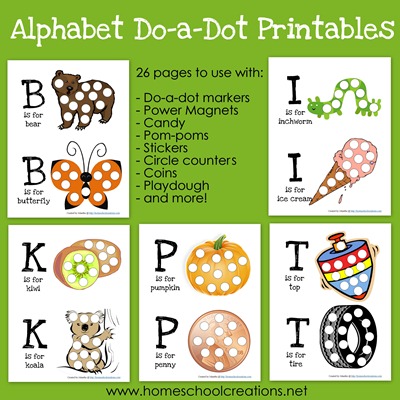 FREE Downloadable Brown Bear PreK Pack | Royal Baloo
Do a Dot Markers FREEBIES | Some of the Best Things in Life Are Mistakes
Bug Do A Dot FREE Printables | easy peasy learners
25+ Dot Marker Ideas | Powerful Mothering
Q-Tip Dab-A-Dot FREE Printables
(Note: all of the above can be down with Q-Tips as well.)
Alphabet Worksheets a-z – Free Q Tip Painting Printables | Natural Beach Living
Dab-a-Dot Letters FREE Q-Tip Painting | Fun Early Learning
Q Tip Painting Alphabet FREE Printables | 1+1+1=1
Fine Motor Practice With Q-Tip FREE Prewriting Printables | 3Dinosaurs
Q Tip Painting and Learning Activity for Toddlers with FREE Printables | Paper Scissors Craft
FREE Dab-a-Dot Shapes Q-Tip Painting | Fun Early Learning