I think my favorite part of homeschooling preschool is watching them learn how to sing songs and memorize motions and actions to the songs. Preschoolers love singing and dancing. It is so much fun to do with them, and really helps build their gross motor skills and memory. Who knew that so much play could be a learning experience?
Sometimes, we may feel like we are missing out by not sending our preschoolers to a preschool to have that music classroom time and experiences. Thankfully, there are many local library programs that offer free music and movement classes for preschoolers. Even if you don't have any programs near you, or have the time or ability to get out for these programs music and movement can easily be replicated at home with siblings or just with you.
If you are wanting to incorporate more music and movement into your preschool, check out all these great ideas and free resources to help get you started:
10 Best Songs for Gross Motor Movement for ages 2-5 from Let's Play Kids Music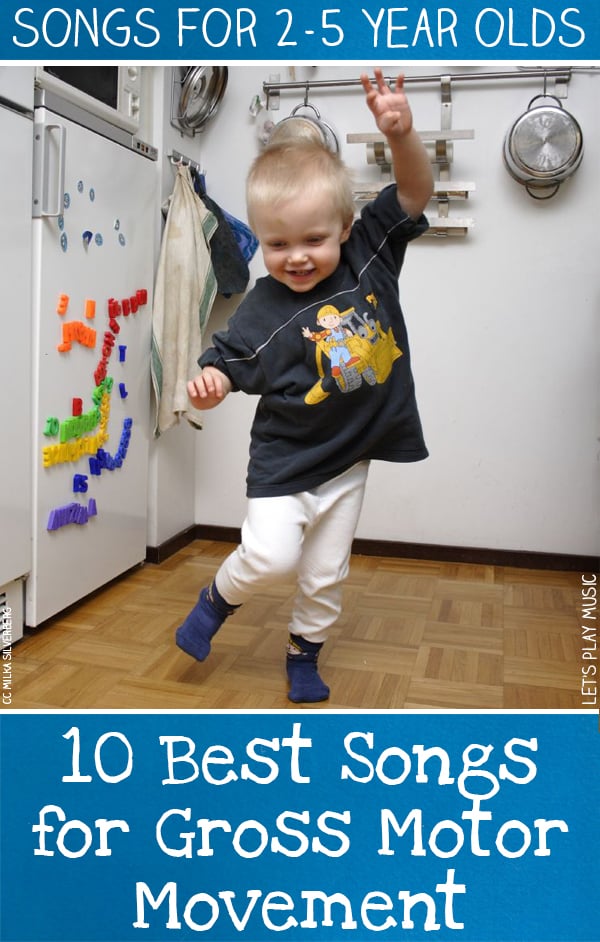 Rhythm and Movement for Kids Using Rhythm Sticks from Learn Play Imagine

I love these music and movement game ideas from And Next Comes L:
Bucket Drumming and Stomping
Learn Your Name with Xylophone Hopscotch
Giant Chalk Music Keyboard
Four Music Games for Toddlers
Musical Hide and Seek

17 Action Songs to Get the Wiggles Out from Teaching 2 and 3 Year Olds


Preschool Songs for Every Season with FREE Printables from The Measured Mom
FREE 24 Chants for Preschoolers Printable from Wildflower Ramblings

Here are some really fun books and accessories for music and movement in your homecshool:
20pcs Juggling Scarves, Doubletwo Rhythm Scarves Juggling Dance Scarves Kids Play Scarves Movement Scarves Silk Square Scarves for Music and Movement
Music and Movement: A Way of Life for the Young Child (7th Edition)
Movement and Music: Developing Activities for Young Children
Action Songs For Preschoolers
Moving Like the Animals 2
Making Connections: Movement, Music & Literacy (Learning on the Move, Preschool-Grade 2)
Sarah is a wife, daughter of the King and Mama to 4 children (one who is a homeschool graduate)! She is a an eclectic, Charlotte Mason style homeschooler that has been homeschooling for almost 20 years.. She is still trying to find the balance between work and keeping a home and says she can only do it by the Grace of God, and Coffee!