Here is some hands on fun and learning with boats!
Boats are such a fun thing to play with in the summertime. With a water table, or in a pool, it is fun to watch them float and try to make them sink! They make for a great learning activity for preschoolers.
Here are some fun Boat themed Science Activities:
Preschool Science: How Long Will a Lego Boat Float?  from Jdaniel4'smom.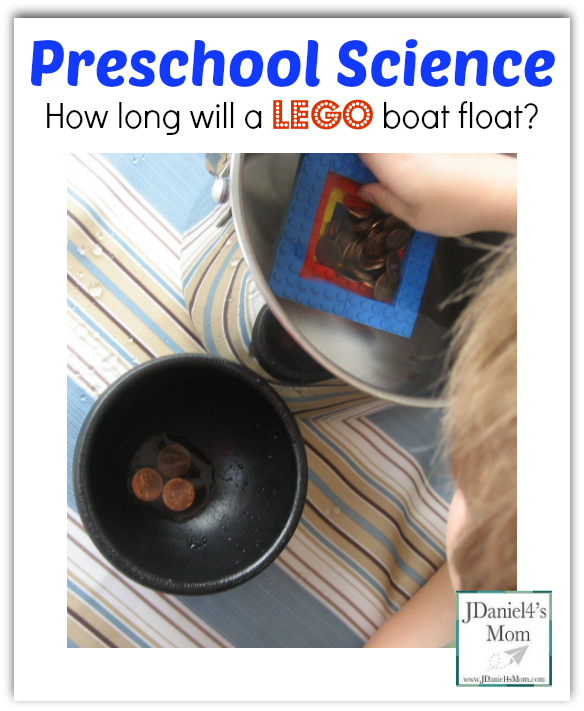 2 Simple Wind Science Activities from Stir the Wonder.
Easter Science with Peep Boats from Kids Play Box. These are so adorable!


Design Your Own Penny Boat from PBS Kids.
Food Coloring Ice Boats Water Play from Learning 4 Kids. This is a great sensory play experiment.
Who Sank the Boat? Make little boats with recycled materials and float toys with them! Cute idea from Pondering Preschool with fun questions to ask your kids.
Here are some cute Boat Crafts:
Mini Sail Boats from Made to be a Momma


Sailboat Craft to float down a homemade river from Gift of Curiosity


Juice Box Boats from Homeschool Journal


Laundry Basket Sail Boat from No Time for Flashcards. – This is a fun craft that doubles as free play time!
Printable Tug Boat Craft from Learn Create Love

Sarah is a wife, daughter of the King and Mama to 4 children (one who is a homeschool graduate)! She is a an eclectic, Charlotte Mason style homeschooler that has been homeschooling for almost 20 years.. She is still trying to find the balance between work and keeping a home and says she can only do it by the Grace of God, and Coffee!