Bar graphs are a lot of fun to teach your little one how to "read" and interpret. We just introduced them in our homeschool and my little first grader can't get enough of them! She is having a lot of fun with them and doesn't even realize that she is doing "math".
If you are learning about graphs in your math lessons, I have found some fun themed graph printables that will be a great supplement to your math lessons. My daughter loves these to use for extra fun worksheets.
FREE Graph Printables:
Fun Dinosaur Graphing Activity from Artsy Momma
Coin Grab Graph and Learning Game from Keen on Kindergarten
Count and Graph with Questions Printable Pack from The Education Highway
Busy Bag Button Graphing Printable Activity from Walking by the Way
Community Helper Graphing Game from Simple Fun for Kids
Graphing by Color Using Counting Bears from Early Learning Ideas
Life Over C's has some awesome printables full of hands – on activities:
DIY Flower Graph for Learning Colors 
Fidget Spinner Shape Graphing Printable Activity 
Australian Animal Graphing Printable
Car Graphing on a Bubble Wrap Road
Forest Animal Graphing Printable
Donut Graphing Printable
Super Hero Graphing Set
DIY Farm Animal Graphing Activity
Bug Graphing Dice Activity


Find, Count, and Create a Bar Graph with Ocean Objects 4 different sets from J Daniel 4s Mom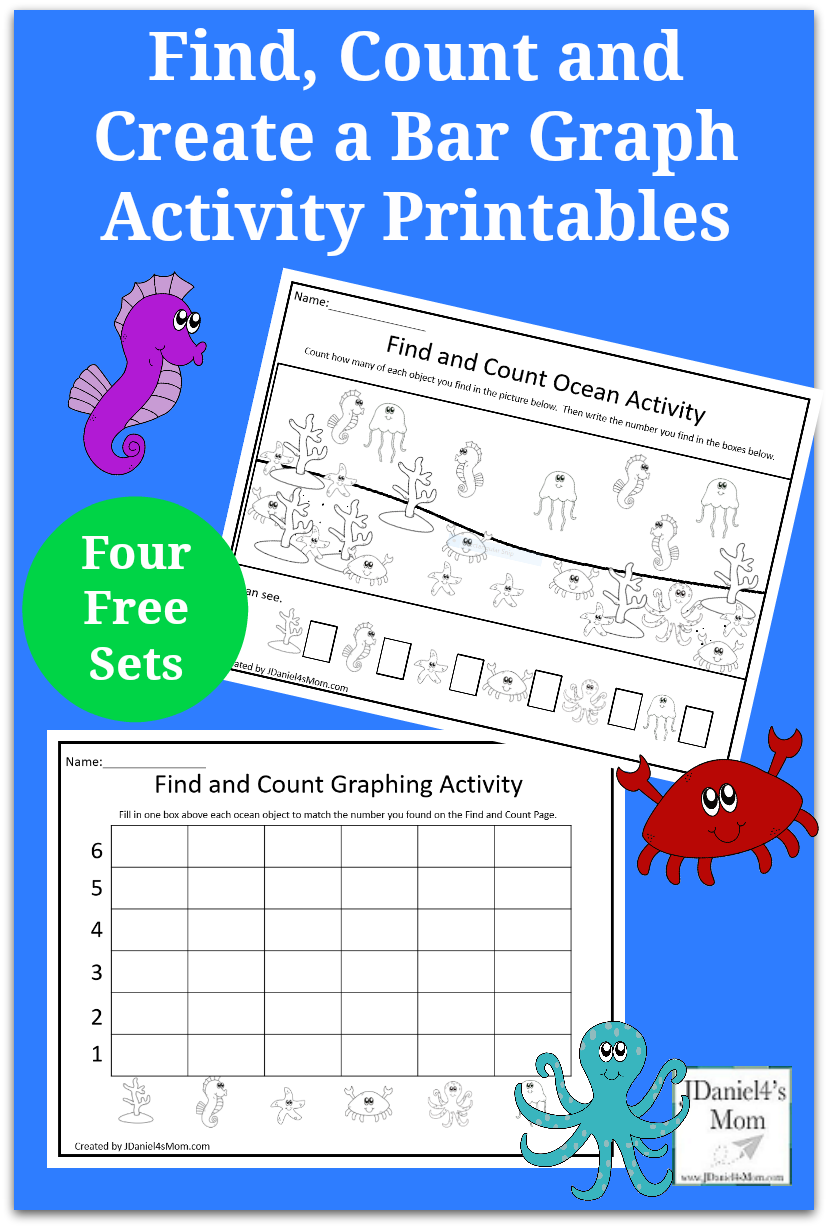 Fruit Loop Graphing Activity from Pre Kinders

Roll and Graph Insect Math Activity from The Kindergarten Connection

Check out these 12 FREE Graphing Worksheets from The Measured Mom – these are geared for 2nd graders and they come with survey questions as well. This is a super fun activity and great to use as a supplement for a fun math day.
Here are some fun books to learn about graphs:
Let's Make a Picture Graph (First Step Nonfiction)
Graph It! (Math)
Graphs (Simply Math)
Graphs & Patterns Grades 1-2 (Practice Makes Perfect (Teacher Created Materials))
Sarah is a wife, daughter of the King and Mama to 4 children (one who is a homeschool graduate)! She is a an eclectic, Charlotte Mason style homeschooler that has been homeschooling for almost 20 years.. She is still trying to find the balance between work and keeping a home and says she can only do it by the Grace of God, and Coffee!