Spring is a great time to learn about plants and seeds. If you do a spring garden this would be a nice opportunity to do a unit study on seeds and plants!
There are so many fun science projects that you can do with seeds! I think it would be a lot of fun to do an entire unit study learning about seeds and how they sprout and grow, then finishing off with some science projects. There are so many different printables you can use in a unit study like this!
Seed Science Printables:
FREE Lifecycle of a Plant Worksheet Packet from The Crafty Classroom – there are sequencing cards, coloring pages, labeling charts, worksheets, notebooking and much more!

Learning About Seeds FREE Printables from Spell Outloud
Dissect a Bean Seed Free Printable from Buggy and Buddy
Eating the Parts of a Plant Worksheet from Teach Junkie
Diagram of a Seed and Fill in the Blanks of a Seed Worksheet from Education.com
Corn vs. Popcorn Science for Kids and Printable Graph from A Little Pinch of Perfect
Seed 3 Part Cards from Simple at Home
Parts of a Seed Felt Puzzle and printable from Teacher Mom Plus 3

The Parable of the Sower and the Seed Bible Coloring Page from Bible Wise
Printable Seed Activities inspired by The Tiny Seed by Eric Carle from The Educators Spin on It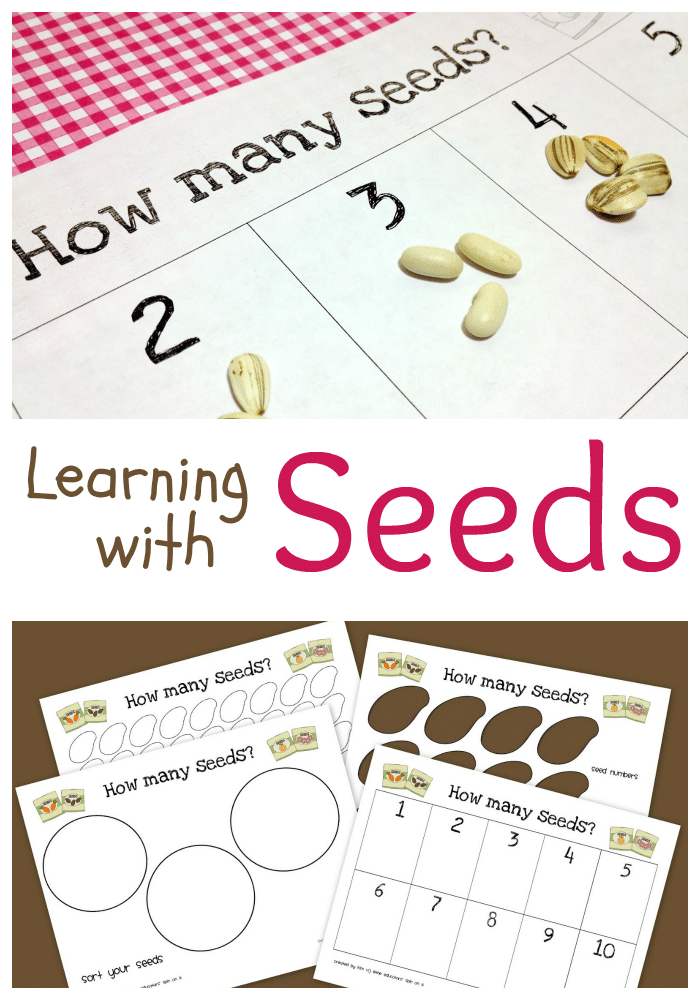 Do Seeds Need Light to Grow Experiment from Gift of Curiosity
Create a Germination Window for a study of germination from Playground Park Bench

Gardening in a Glove – create a mini greenhouse in a glove and watch different types of seeds begin to sprout. From Full Circle Gardener

Observing Plant Growth Using Bulbs from Buggy and Buddy
Create an Indoor Root Vegetable Garden from What We Do All Day


Seed Jar Science Experiment from Little Bins for Little Hands




Here are some fun science projects and books to learn more about seeds:
Sarah is a wife, daughter of the King and Mama to 4 children (one who is a homeschool graduate)! She is a an eclectic, Charlotte Mason style homeschooler that has been homeschooling for almost 20 years.. She is still trying to find the balance between work and keeping a home and says she can only do it by the Grace of God, and Coffee!