Do your kids love coding? These 3 unplugged coding activities (including a free sample you can use today!) will help them learn and practice fundamental coding skills in a unique, interactive, engaging way way.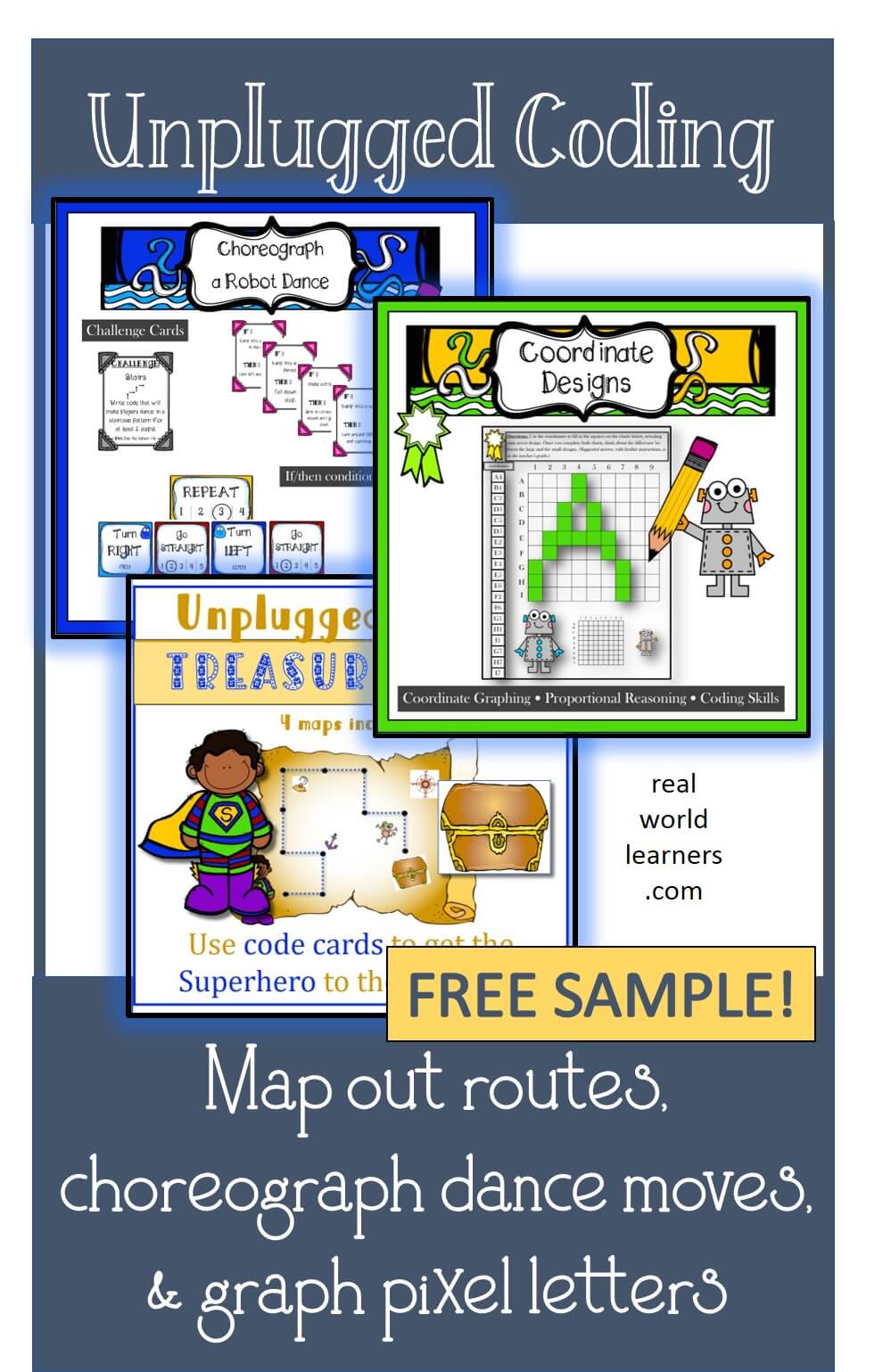 They will learn how to:
write directions using code cards,
find "bugs" in programs,
minimize code using loops, and
set up if/then conditional statements.
Kids can learn all these skills without a screen and internet access, then take the knowledge with them to practice more advanced computer coding skills. This set of activities involves:
Using code cards to choreograph dance moves,
Mapping out routes to get the Superhero to the Treasure, and
Graphing pixel letters (with several extension activities!).
You'll also find recommendations for coding books, games, toys, websites, apps, activities, printables, community events, and more! (And several of these are free!)
These would be great resources for summer learning for kids. Grab your free sample copy here and check out the other resources and recommendations for fun coding activities for kids!
Sarah is a wife, daughter of the King and Mama to 4 children (one who is a homeschool graduate)! She is a an eclectic, Charlotte Mason style homeschooler that has been homeschooling for almost 20 years.. She is still trying to find the balance between work and keeping a home and says she can only do it by the Grace of God, and Coffee!