The entirety of the Bible holds a depiction of people the Lord saw fit for us to learn from. If the Bible is our instruction for life, the people in the Bible are the tools he uses to instruct us. Whether we are reading through the Old Testament or the New Testament, we would do well to study people thoroughly and learn from their successes and failures. If you are ready to teach your kids through God's instruction, these FREE printables and resources for studying people of the New Testament are where you can start.
Throughout God's Word, He has made it a point to weave the stories of people who have all added up to His glorious plan. Every person was/is purposeful and intentional. This is true, both in the Old Testament and the New.
The people in the Bible are people just like us, flawed and human. They were still used by God, whether it was through redemption or a personal failure. Each person was a lesson from God's will for our lives. Each of those lessons displays God's perfect mercy, forgiveness, grace, justice, and truth.
Studying the people of the New Testament, for me, showed so much about how we should live. It showed individual's willingness to live for Christ or not.
Who is willing?
We have all used that phrase or heard it, that says God uses those who are willing. Please help me because I couldn't find that verse directly in the Bible. Perhaps it isn't there.
See, Jesus showed me that surely He could use those that are willing. He could likewise use those who are not willing, to teach us very valuable lessons. I loved that God didn't just share with us the people who did well or messed up, then did well. He displayed it all for us. God showed us people who ended up not doing well. He also showed those who had no intention of doing well. Somehow, each impacted me just the same.
Simon Peter
Simon Peter denied Jesus three times, just as the Lord said he would. Peter eventually turned back to Jesus, repented, and shared the gospel even until his last breath.
What I learned: Peter wasn't willing to stand up for Christ, just like we compromise our stand for Christ in some areas of our life. We can easily look towards others and point out flaws, but what do we deny Christ in? Sharing God's Word? Not speaking up for truth?
Peter's denial shows what happens with us during our walk with Christ – according to our fleshly ways. Turning back to Him when we have messed up is what Peter has shown us in the latter part of his life – full of grace and forgiveness. Peter in fact preached the first message where 3,000 people were saved (Acts 2).
Saul to Paul
Saul was a persecutor of Christians. He was merciless until Christ dramatically brought him to faith and he became Paul.
What I learned: Can you imagine someone killing your children (harsh, I know), yet you not only forgive the murderer, but you bring that murderer into your family? That is what I see in then Saul, now called Paul. God interrupted Saul on the road to Damascus. That tells me the Lord had a plan for him, yet he was a Christian persecutor. God allowed him to walk that road before completely transforming him. It was in God's perfect timing that Paul became an example for so many to follow Christ.
God shows that He can save anyone, anyone. Let that sink in for a moment.
John Mark
This is a person (John called Mark) that isn't blaring in all your Bible studies. Nonetheless, he teaches us a great lesson. In Acts 15: 36-41, John Mark left (withdrew from) Paul and Barnabas, at which point they disagreed about allowing him to come along further with them. I am not entirely sure why John Mark left except he hadn't done the work he was supposed to do. Yet, in Colossians 4: 10-11, Paul wrote that Mark brought him comfort. John Mark was back with Paul, alongside him.
What I learned: This teaches us that people who have left and gone astray may return and live for the Lord once again. We can overcome failure and mature in the Lord. His mercies are made new every morning because we desperately need them.
Ananias and Sapphira
I know people always want to talk about God's love and mercy. The truth is that God is so much more than just the fluffy good stuff. God is also sovereign, and he has a Truth that we can either live by or not. Either way, we have to face the consequences of our choices.
In this time (Acts 5), the early church of Jerusalem sold possessions and were willing to share with one another. They gave profits of what was sold to the apostles, who then would distribute the gifts to the people in need. Ananias and Sapphira sold land but kept some of the profit for themselves. Man, this story is so crazy. First, Ananias lied and said he gave his entire profit to the apostles. (Peter knew he was lying.) Ananias fell down dead. Then his wife, Sapphira, came along and also lied about the profit. She too dropped down dead as well.
What I learned: There is debate on whether Ananias and Sapphira were saved or not. That is interesting in itself and worthy of study. However, the point to me was that God brings judgment.
Whether the couple died of guilt or God brought upon them swift judgment Himself, we must see how much the Lord values honesty and truth. Their death purifies our intentions and gives us a warning. We may get away with sin for a while or we think we will "take it to our graves." Regardless, the Lord is a judge we will face one day and have to answer to.
I think I can go on and on about the people I have studied in the New Testament and what I learned from studying them. The main point is that the life of each person and the choices they have made, still apply to lessons we can follow today.
Grab some of these FREE printables and resources for studying people of the New Testament:
FREE Authors of the New Testament Notebooking Research Journal
FREE Printable New Testament Paper Dolls | Little Ids Ideas
12 Apostles (New Testament Interactive Bible Storytelling Printables) | Keeping Life Creative
New Testament Bible Biographies | Joy in the Journey by Jessica Lawler
Bible Scavenger Hunt for New Testament Characters | The Top of the Knoll
New Testament Characters Info Cards | Sunflower Promises
How To Study A Bible Character | Bible.org
Bible Characters Writing Activities | In All You Do
Bible Characters Mini Flip Book | In All You Do
Tools for Studying Bible Characters with Kids | Proverbial Homemaker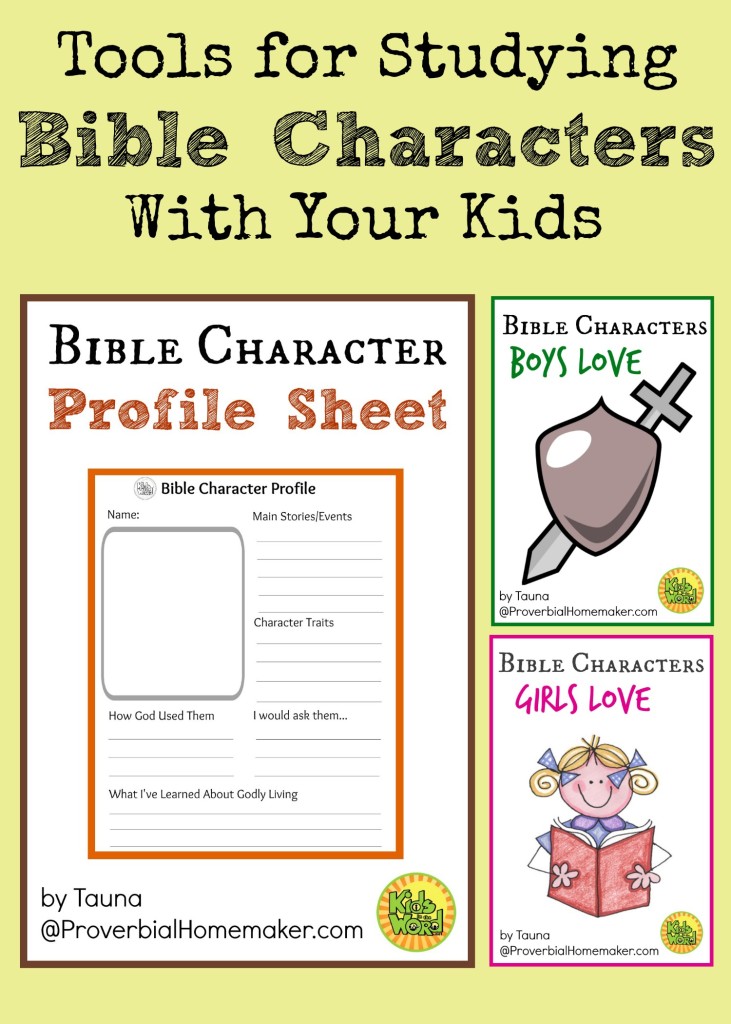 Studying Bible Character Profiles Together FREE Study Tool (Girl focus) | The Pelsers
Studying Bible Character Profiles Together FREE Study Tool (Boy focus) | The Pelsers
Matthew
Matthew Kids' Bible FREE Activity Pack |Year-Round Homeschooling
FREE Printable: Matthew Coloring Page | Churchleaders.com
John the Baptist
FREE Printable Pack – John the Baptist | Proverbial Homemaker
Men of the Bible FREE Coloring Page-John the Baptist | ChristianChildrenAuthors.com
FREE Printable Lesson and Resources for John the Baptist | TrueWayKids.com
Paul
FREEBIE: Paul's Shipwreck activity pack for Beginners | Bible Pathway Adventures Classroom
Paul and Silas in Prison Bible Craft | Sabbath School Crafts
Mary and Joseph
Joseph Coloring Pages (FREE Printables) | Mary Martha Mama
What Did God See in Mary & Joseph? (FREE Printable Lesson) | The Sparrows Home
Mary and Martha
FREE Women of the Bible Coloring Page-Martha | Write Bonnie Rose
Women of the Bible FREE Coloring Page – Mary, Martha's Sister | ChristianChildrenAuthors.com
MARY AND JOSEPH: FREE Bible Story Lesson Brochure Project Activity | Project Based Learning with Elle Madison
Philip
Philip Teaches the Man from Ethiopia FREE Lesson | Mission Bible Class
FREE Resources Philip and the Ethiopian | Adventures in Mommydom
Peter
FREE Peter and the Lame Man Bible Activities | Sunday School Zone
Peter's Prison Escape Workbook | Bible Pathway Adventures Classroom
Peter: The Disciple Activity Book | Bible Pathway Adventures Classroom
FREE Peter Freed From Prison | Bible Fun for Kids
Zacchaeus
Zacchaeus Story For Kids: FREE Zacchaeus Printables Packet For Elementary Students | Real Life at Home
FREE Zacchaeus Printable Pack | Simple Living Creative Learning
The Story of Zacchaeus (FREE Template) | Mrs. Jones Creation Station
Jesus (The most important life to study of them all.)
FREE Miracles of Jesus Coloring Pages
Jesus Is Banner with Daily Devotions for Your Kids | Thinking Kids Blog
Bible Craft for Kids to Teach the Names of Jesus | Thinking Kids Blog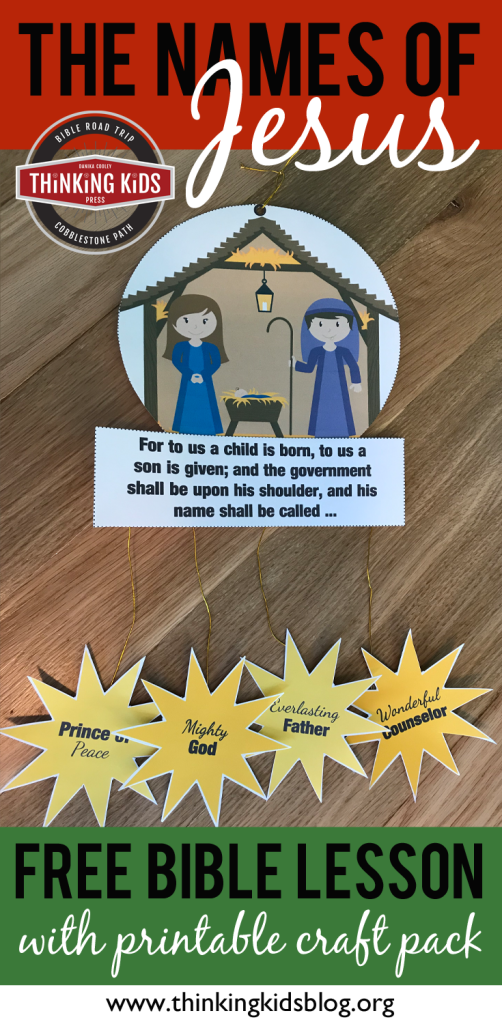 Learn About Jesus FREE Printables | Sunday School Zone
Teaching Kids About Jesus: 8 Practical Ways | Deb Takes Her Life Back
Studying the people of the New Testament along with the people of the Old Testament both testify to the savior of the world. Whether it is a blind beggar, an adulterous woman at a well, a faithful preacher who paved the way, a deceitful friend, or a sickly woman, each is a model for us to learn from. Some have been disqualified from salvation, and some will be called a faithful servant. God has used each one of them, to reach each one of us.
Jeannette is a wife, mother and homeschooling mom. She has been mightily, saved by grace and is grateful for God's sovereignty throughout her life's journey. She has a Bachelor in English Education and her MBA. Jeannette is bi-lingual and currently lives in the Tongan Islands of the South Pacific. She posts daily freebies for homeschoolers!