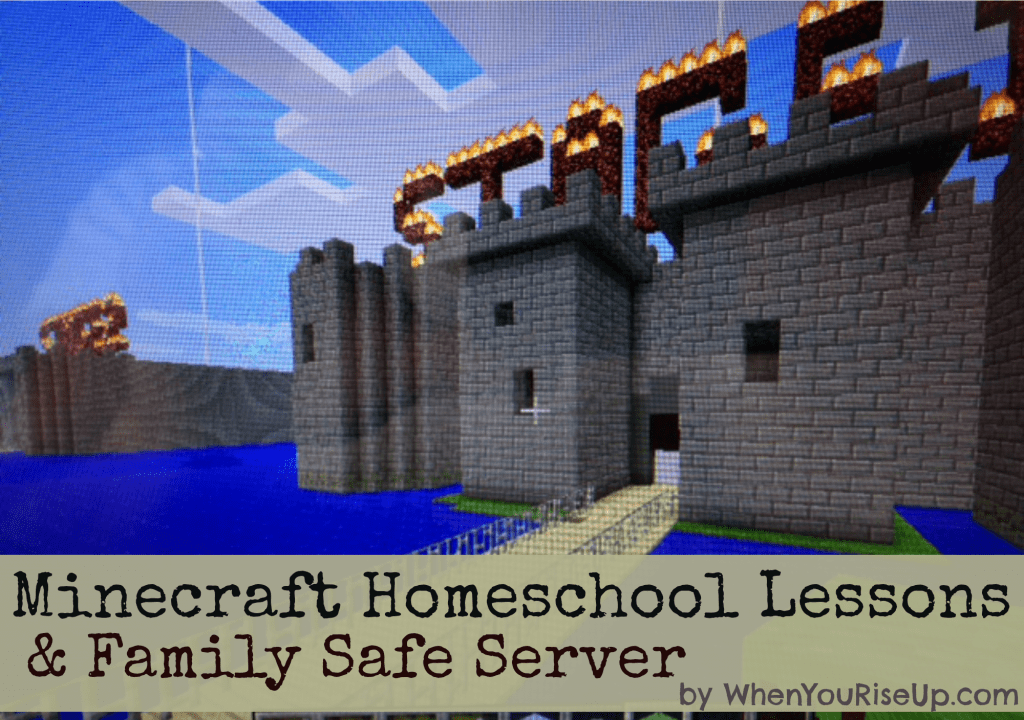 Do your kids love Minecraft? Would they love to play on a kid-safe, family friendly server with many other homeschoolers? The SKrafty Homeschool Minecraft server by When You Rise Up is just that.
On SKrafty you'll find plenty of Minecraft fun for your children with multiple survival and creative worlds, games, and even homeschool curriculum.
It is totally free to play on the SKrafty Homeschool Minecraft Server.
You can find out more information and get whitelisted here: 
SKrafty Homeschool Minecraft Server
Carrie Fernandez is the founder of Homeschool Giveaways and owner of  Daily Skill Building. She has been homeschooling for over 18 years, has two girls and works side by side at home with her awesome husband. She has been saved by grace, fails daily, but continues to strive toward the prize of the high calling of being a daughter of the Most High God.