I know there is a question that is burning on your minds right now. It is a question we think about every year. You wonder what in the world you will do with the plastic eggs that you buy for Easter after Easter is over.
Why not some light-hearted humor/sarcasm for you in these difficult times? If you are like me, then you still have random plastic eggs around your kids' play area. Well, this year and next, be intentional with your plastic Easter egg purchase and keep handy these 5 ways to use plastic eggs in your homeschool.
The budgetary constraints we probably should follow make it so we should recycle and be wise about all our purchases. Hopefully, these ways to use plastic eggs in your homeschool will put those plastic Easter eggs to good use, when otherwise they would be tossed away or be in the way.
You won't get very far through a store around Easter time without seeing plastic eggs and at a pretty reasonable price. But why exactly are we using them this time of year? Why Easter "Eggs?"
Secular history of the egg and culture
Many cultures, like the ancient Egyptians, Persians, Phoenicians, and Hindus, all once believed the whole world began what a gigantic egg. They, therefore, saw the egg as a symbol of new birth or new life.
The word Easter comes from the Norsemen's Eostur, Eastar, Ostara and Ostar, and the pagan goddess Eostre, all of which involves the season of the growing sun and new birth. They celebrated the arrival of Spring with the egg.
Christian History of the egg and culture
With Christianity, the egg is said to represent the resurrections of Jesus. It was noted that a North African tribe that newly turned to Christ had a custom of coloring eggs at Easter time.
Eggs also became a symbol early on when Christians abstained eating meat and eliminated eggs during the Lenten season before Easter. On Easter, people were able to start enjoying eggs again and meat after holding off for so long.
And here we are today, buying plastic Easter eggs to put little gifts and trinkets in for our little ones. We want to see a smile on their faces and have fun celebrating Easter. This is a tradition in our country. I don't get, but I understand kids love it.
Let's teach our children the real reason behind Easter as it pertains to Christianity. If we feel compelled to buy these plastic Easter eggs for our child's enjoyment, then don't miss out on ideas on how to use them for way more than just egg hunts and candy.
Check out these 5 ways to use plastic eggs in your homeschool and resources to go along with the ideas.
Games with Plastic Eggs
10 Games to Play With Plastic Easter Eggs | Your Therapy Source
12 Fun Games Using Plastic Eggs | Teaching Mama
Plastic Eggs Name Game | Fantastic Fun and Learning
Easter Egg Launcher Game | Little Bins for Little Hands
Busy Activities with Plastic Eggs
10 Non-Prep Easter Egg Activities | The Many Little Joys
Making Maracas or Planters | Messy Little Monster
Making Maracas (again, I like maracas) | Made Every Day
Plastic Microphone and Stand | Club Chica Circle
Exercise Eggs – Find and Move Scavenger Hunt |No Time For Flash Cards
Easter Egg Action Cards | Play Dough to Plato
Fun Energy Burning Easter Egg Hunt For Kids | Eats Amazing
Magnetic Science With Plastic Eggs | Modern Preschool
Crafts Using Plastic Eggs
Plastic Eggs into Bugs | FREE Kids Crafts
Chicks in Nests | About Family Crafts
Plastic Eggs to Paint | Buggy, and Buddy
Plastic Eggs to Make Caterpillars | Artzy Creations
Crystal Eggs | Bitz Niggles
Decoupage Easter Eggs | Red Ted Art
Easter Egg Hot Air Balloons | Snow Drop and Company
3D Easter Egg Canvas Art | Fun-A-Day
Drip Painting Easter Egg Art | Preschool Inspirations
Learning Activities using Plastic Eggs
CVC Word Families – Easter Egg Activities | Little Learning Corners
Antonym/Synonym Eggs – Write words with their antonyms/synonyms on each side of the plastic eggs. Have kids match the eggs with their antonyms or synonyms.
Plastic Egg Learning Activity: Contractions | There's Just One Mommy
Easter Egg FREE STEM Challenge | The STEM Laboratory
Learning about Oviparous Animals with Easter Eggs | Living Montessori Now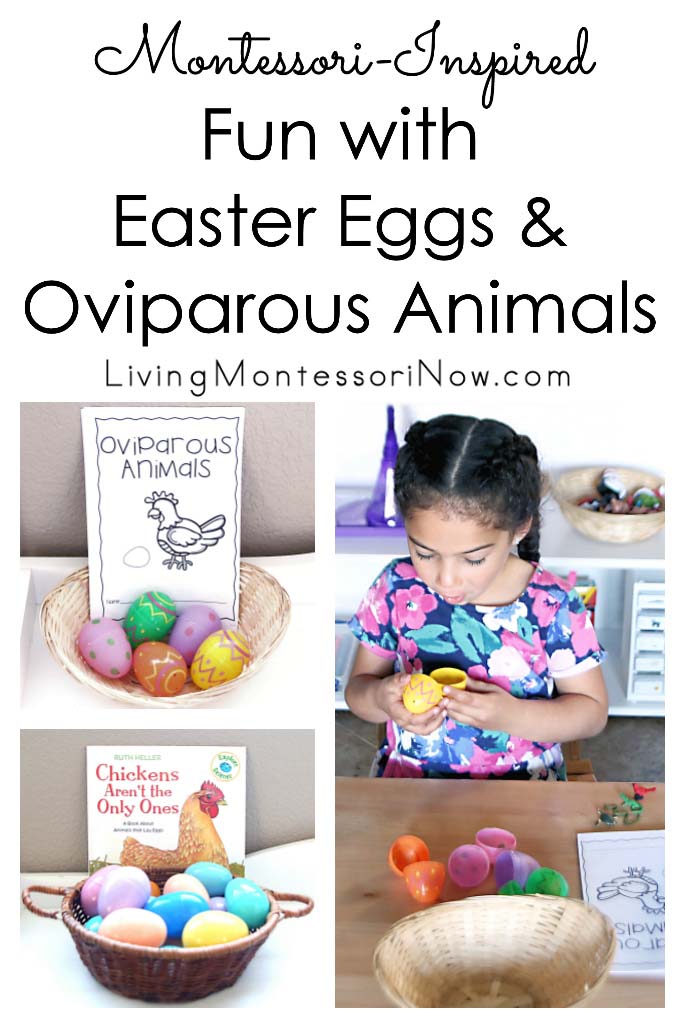 10 Ways to Learn Numbers and Letters with Plastic Easter Eggs | Reading Confetti
20 Science Activities with Plastic Easter Eggs | Inspiration Laboratories
Telling Time Match Up | The STEM Laboratory
Number Snake Threading (Made With Plastic Eggs) | I Can Teach My Child
Math Fact Family Eggs | Mom to Two Posh Little Divas
5 Ways to Use Plastic Eggs in Spanish Class | Secondary Spanish Space
Fun Treats using Plastic Eggs
Easter Egg Popsicles | A Kailo Chic Life
Surprise Rice Krispies Treats | Simply Being Mommy
Jello Treat Using Eggs | Spend with Pennies
Plastic Egg Cupcakes | Club Chica Circle
Hidden Surprise Easter Egg Treats | RiceKrispies.com
Cereal Treat Easter Eggs | In Katrina's Kitchen
Rainbow Jello Easter Eggs | Camilleiam
Please teach your kids about Easter and enjoy your children during this time. Here are some resources to teach them the true meaning of Easter as well.
How to Celebrate a Christ-Centered Easter as a Family
9 Ways to Include Easter in Your Homeschool
Resurrection Day Writing Prompts | In All You Do
15-Minute Music Lesson for Good Friday and Easter Sunday (with FREE Printables) | Music in Our Homeschool
Easter Writing Prompts | The Write Shop
Jeannette is a wife, mother and homeschooling mom. She has been mightily, saved by grace and is grateful for God's sovereignty throughout her life's journey. She has a Bachelor in English Education and her MBA. Jeannette is bi-lingual and currently lives in the Tongan Islands of the South Pacific. She posts daily freebies for homeschoolers!