I must admit, it is hard keeping track of what chores should be done, on which day, and by which child?! I need help. Most of all, children need help to keep motivated.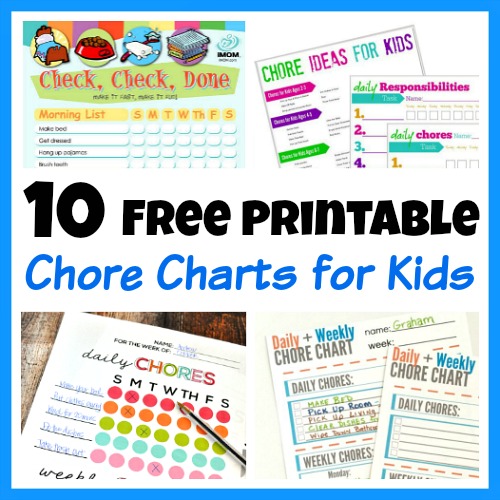 No one, young or old, truly likes doing chores, but it is important for parents to assign our children chores, and ensure they are completed. Chores for our children are crucial in teaching them how to care for their home, to manage their time, to be responsible, and to give them an introduction in having a real job. However, none of this will be learned if there is no follow through, from them AND us.
The best way to keep them motivated and accountable is a chore chart! To help you and your kids out, click HERE for 10 Free Printable Chore Charts for Kids. These charts are suitable for little kids, older kids, and teens!
Jeannette is a wife, mother and homeschooling mom. She has been mightily, saved by grace and is grateful for God's sovereignty throughout her life's journey. She has a Bachelor in English Education and her MBA. Jeannette is bi-lingual and currently lives in the Tongan Islands of the South Pacific. She posts daily freebies for homeschoolers!