The Five senses are so much fun to teach to little ones. There are so many great sensory activities to go along with learning about the five senses. The sense of smell is the sense we will explore today. Each week we will highlight each of the senses with fun activities, printables, and crafts.
This week we are learning about the Sense of Smell!
Color the pictures of the things you can smell

Draw something you smell in the garden

The Smell Detective – a fun activity using spices.

5 Ways to Explore the Sense of Smell with Homemade Paints

Exploring the Senses – Painting with Tea Bags – I love the way herbal tea smells, this looks really fun!

Smelly Potions – Experimenting with things that smell
DIY Montessori Smelling Bottles

Sense of Smell Swatches – these look so cool!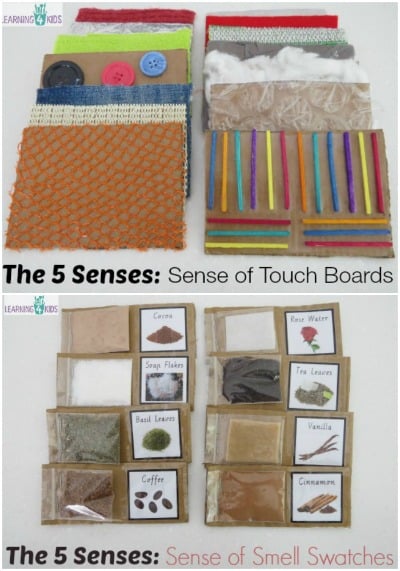 Sarah is a wife, daughter of the King and Mama to 4 children (one who is a homeschool graduate)! She is a an eclectic, Charlotte Mason style homeschooler that has been homeschooling for over 16 years now. She is still trying to find the balance between work and keeping a home and says she can only do it by the Grace of God, and Coffee!