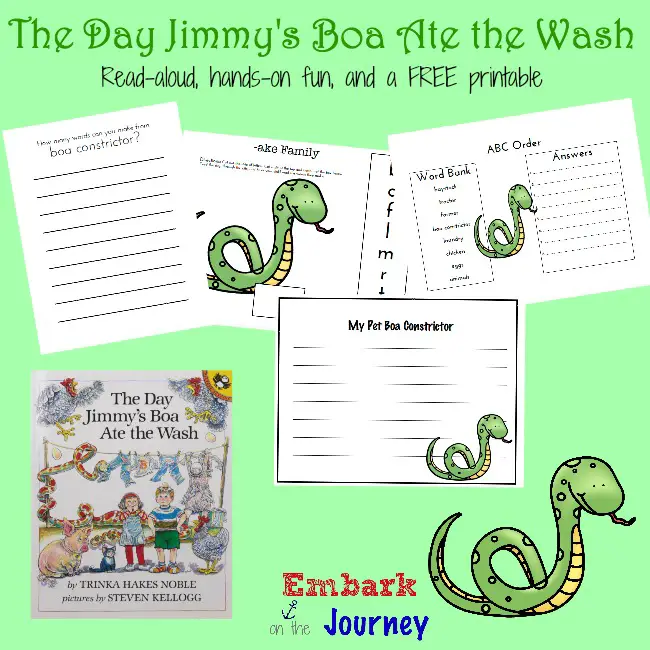 Tara at Embark on the Journey has a brand new printable pack on her blog! It is chock-full of fun learning activities for kids! Inside this incredible printable pack for The Day Jimmy's Boa Ate the Wash
, you will find the following activities: 
Venn diagram
Boa Constrictor notebook page
Writing prompts
-ake family page
ABC order
and more!
Stop by and download your free printable today!
Carrie is the owner & operator of Homeschool Giveaways. She has been homeschooling for over a decade and has successfully graduated her first homeschooler. She has two girls and works side by side at home with her awesome husband. She has been saved by grace, fails daily, but continues to strive toward the prize of the high calling of being a daughter of the Most High God.