I love to incorporate themed learning during Christmas time. Writing prompts about Christmas is a great way to keep your children's writing skills up in a fun and creative way.
This post is part of the
Holiday and Seasonal Writing Prompts
Series
Christmas time is almost here. Do you take a long Christmas break or do you school during the holidays? Many homeschooling families take a few weeks off for Christmas, or they do a lighter holiday type of school. Some even take the whole month of December off! We take a couple of weeks off for Christmas but I don't like my kids just laying around and watching a screen during a holiday break. They usually end up getting bored, making a huge mess in the house or fighting.
We all deserve and need a break from homeschool, but I still need to keep them busy somehow. Most of the time we are usually kept busy with baking, making Christmas gifts, and doing holiday activities. Yet there are still some days during break where I want them to continue to do something, anything that seems educational.
So, I like to do a lighter type of school with no added pressure. Christmas school is a fun term to use! I like to find fun and educational activities that will continue to keep them thinking, and practicing good handwriting and writing skills. Printable activity packets, unit studies, hymn studies, and creative writing.
Writing prompts are a fun and creative way to keep your kids learning, yet it doesn't feel like they are doing school. Here are some fun Christmas themed writing prompts that kids will love! These are great to pull out if you are busy wrapping presents, or cooking and you want to keep the kids busy.
FREE Writing Prompts About Christmas:
Christmas themed writing prompts from Write Shop:
Story Builders: Christmas Writing Prompts Printable Card Deck
Christmas Music Writing Prompts
How to Write Christmas Shape Poems
5 Christmas Writing Prompts for your Homeschool
50 Christmas Memories Journal Prompts for your Homechool
6 Christmas Journal Prompts that Make Writing Merrier
These writing prompts from Writing With Sharon Watson are great for middle and high school ages:
The First Christmas: You are There Middle School Writing Prompt
Write Your Own Christmas Carol Middle School Writing Prompt
5-12th Grade Christmas Writing Prompts
The True Story Behind the Grinch
Your Turn to Give for Christmas Middle School Writing Prompt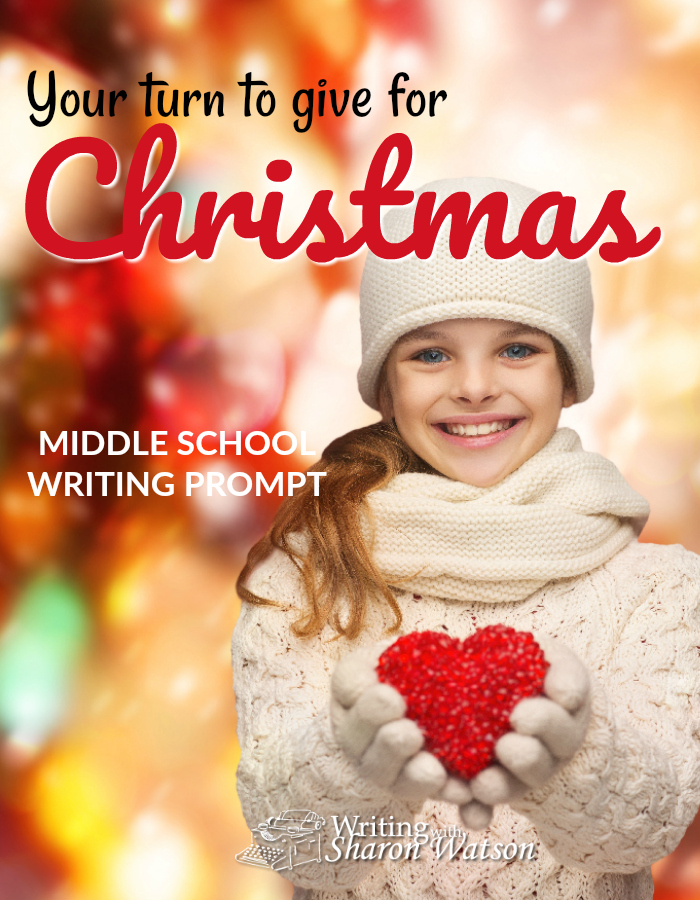 More Fun Christmas Themed Writing Prompts and Printables:
Story Steps Writing Prompts: Christmas Edition Instant Download
81 Christmas Themed Elementary Writing Prompts – Journal Buddies
Christmas Writing Prompts – Royal Baloo
25 Christmas Writing Prompts for Holiday Inspiration – Bryn Donovan
Christmas Themed Haiku Poetry Ideas – Kaite Rodante
December Writing Prompts for Kids – 123 Homeschool 4 Me
Christmas Writing Prompts and Writing Activities – Mom For All Seasons
15 Printable Christmas Writing Prompts – Woo Jr.
December Conversation Starters and Writing Prompts – Rock Your Homeschool
Christmas Themed Printable Writing Paper – 3 Dinosaurs
A Letter from The Gingerbread Man Christmas Writing Prompt – 2nd Grade Pad
December Bingo Writing Prompts – Kindergarten Worksheets
Religious Themed Christmas Writing Prompts:
Nativity Writing Activity Prompts and Worksheets – In All You Do
The Birth of Jesus Christmas Writing Prompts – They Call Me Blessed
Christmas Story Starter: The Inn Keeper – Activity Village
A Christmas Letter to Baby Jesus – Revolution of Love
More Christmas themed printables and activities for Christmas break:
These Christmas Themed Copywork and Notebooking Pages are a great addition to Christmas writing activities!
Fun Printables to Keep Kids Occupied During Christmas Break
Christmas Hymn Study Ideas and FREE Printables
Sarah is a wife, daughter of the King and Mama to 4 children (one who is a homeschool graduate)! She is a an eclectic, Charlotte Mason style homeschooler that has been homeschooling for almost 20 years.. She is still trying to find the balance between work and keeping a home and says she can only do it by the Grace of God, and Coffee!
Series Navigation
Previous: FREE Writing Prompts About Thanksgiving
Next: FREE Writing Prompts About New Years