Are you looking for a fun way to let your kids know you love them this Christmas? Download these printable Christmas Coupons for Kids and fill them out with fun experiences, special treats, and time with mom and dad. Your kids will love them!
Christmas Coupons for Kids make a great gift–just tie them up with a bow or drop them in a stocking!

There are 15 coupons to follow the cover, each with a different design. Of course, if you want more coupons you simply need to print more!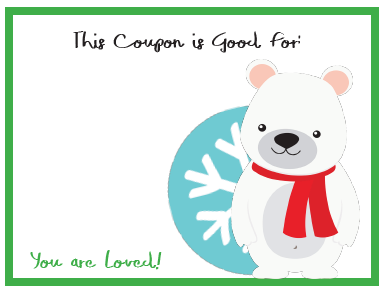 Carrie Fernandez is the founder of Homeschool Giveaways and owner of  Daily Skill Building. She has been homeschooling for over 18 years, has two girls and works side by side at home with her awesome husband. She has been saved by grace, fails daily, but continues to strive toward the prize of the high calling of being a daughter of the Most High God.