If you are doing an Alligator or letter A themed in your homeschool you will love these fun ideas.

These alligator themed printables and crafts are perfect for practicing the letter A sound or to use with an alligator or swamp theme in your homeschool. Your preschoolers will have fun with these cute printables and crafts.
FREE Alligator Printables:
FREE Alligator Pre Handwriting Practice Worksheets


Animal ABCs Letter A has lots of Alligator printables, crafts and flashcards.


Alligator Tracing Pages


Word Family Sort Short A Alligators
Alligator Chomp Syllable Sort
A is for Alligator Do a Dot Page
Alligator Pattern and Number Cards
Alligator Action Rhyme for Preschool
Crafts and Activities:
Feed the Alligator Sight Words Game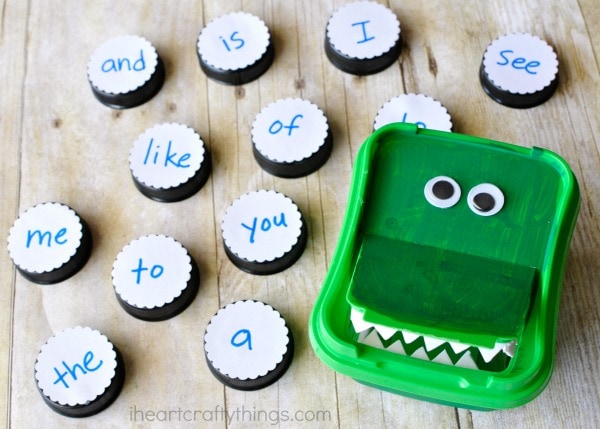 Letter A Alligator Craft Template

A is for Alligator Letter of the Week Preschool Craft

Alligator Bubbling Swamp Small World Play



Here are some fun alligator learning toys your little ones will love:
Sarah is a wife, daughter of the King and Mama to 4 children (one who is a homeschool graduate)! She is a an eclectic, Charlotte Mason style homeschooler that has been homeschooling for almost 20 years.. She is still trying to find the balance between work and keeping a home and says she can only do it by the Grace of God, and Coffee!