New Year's is a great time to set goals for yourself, but what about for your family? With this free, printable goal-setting worksheet, the whole crew can sit down and brainstorm ideas and goals for the upcoming year.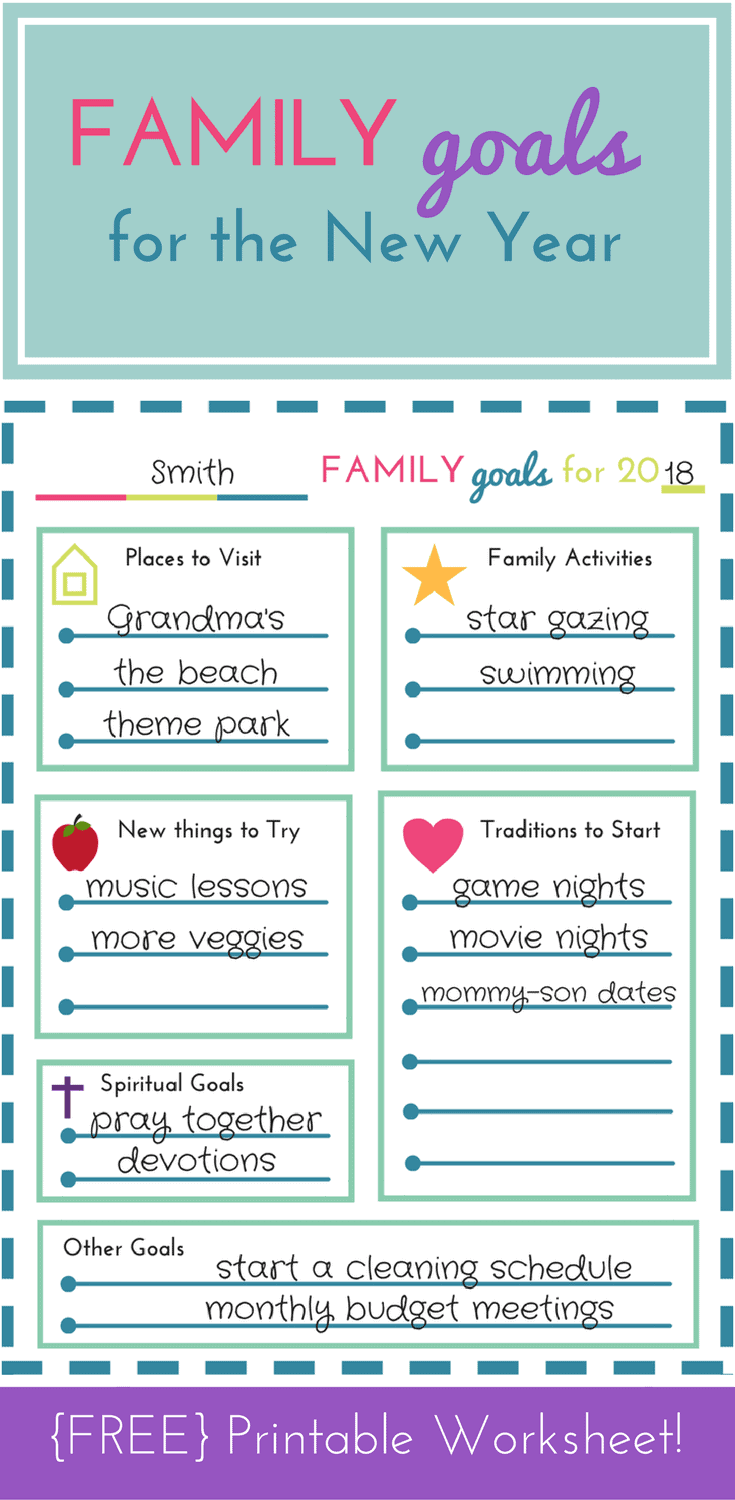 There's a category for places to visit, family activities, traditions to start, new things to try, spiritual goals, and other goals.
Click here to grab your free printable worksheet!
Carrie is the owner & operator of Homeschool Giveaways. She has been homeschooling for over a decade and has successfully graduated her first homeschooler. She has two girls and works side by side at home with her awesome husband. She has been saved by grace, fails daily, but continues to strive toward the prize of the high calling of being a daughter of the Most High God.