If you are studying about Westward Expansion in your homeschool you will love these Oregon Trail Resources!


Settlers traveling west had many obstacles that they had to overcome while finding their new land to settle upon. Studying about the Oregon Trail is so fascinating. Many parents still remember the tragic deaths that could occur just by playing the old computer video game when they were younger! There is so much to learn about westward expansion and the Oregon Trail that you can turn it into a pretty detailed unit study.
Here is a huge list of FREE Oregon Trail Resources and Unit Studies to help your kids learn more!
Printables:
Oregon Trail File Folder Game from File Folder Fun
Oregon Trail Map from Education.com
Oregon Trail Word Search from Education.com
Printable Oregon Trail Map that shows the path of the travelers from Independence, Missouri to Oregon City, Oregon.
Oregon Trail Coloring Page
Oregon Trail Notebooking Page from Homeschool Helper
Oregon Trail Maze from Dover Publications
Oregon Trail Question Pack from Homeschool Den
Oregon Trail Notebooking Pages from DIY Homeschooler
Oregon Trail Coloring Pages, Worksheets and Printables from Ed Helper.
Oregon Trail Lapbook from Lapbook Lessons

Skipping to Oregon Skip Counting Oregon Trail File Folder Game from File Folder Fun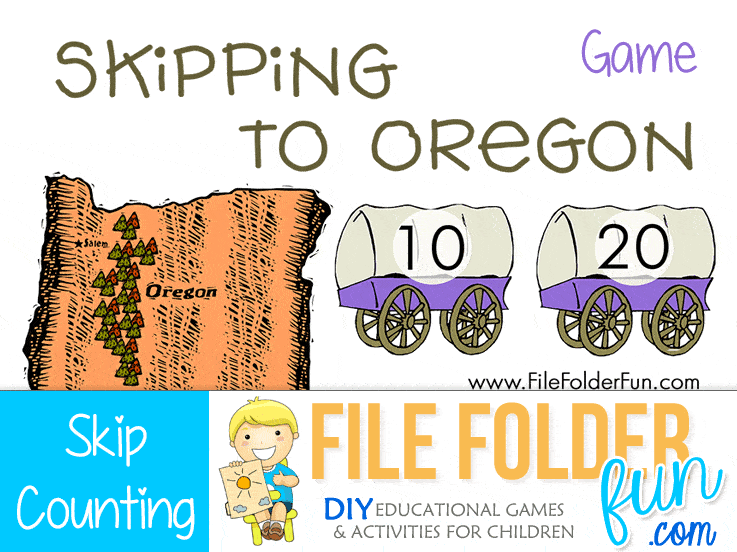 Covered Wagon Craft with Pioneer People and Printables from Layers of Learning

FREE Pioneer Printables and Montessori Inspired Pioneer Activities from Living Montessori Now



Unit Studies and Lesson Plans:
Roughing it on the Oregon Trail Activities and Lesson Plans from Teacher Vision
Westward Ho! Unit Study and Lapbook from Tina's Dynamic Homeschool Plus
Oregon Trail Diary Lesson Plan from Teacher Resources
Apples to Oregon Literature Unit Study from The Modern Day Mom
Budgeting for the Oregon Trail – Family Budgeting Lesson Plan
Oregon Trail Educational Teachers Resource Guide



Online Resources:
Learn about the covered wagon with diagrams and details from the National Oregon/California Trail Center.
Learn interesting facts about The Oregon Trail and Westward Expansion, listen to a recording reading of the facts on the page and take an online quiz at Ducksters.
Online Photo Tour of the Oregon Trail from Independence Rock.
American History by Mr. Donn has an entire page on The Oregon Trail. There are teacher lesson plans, online games for students, Power Point presentations, a kids section, free videos and much more!

If you loved The Oregon Trail Game of your youth you and your kids will  love these new editions:

Here are some great books to use while learning about The Oregon Trail:
Sarah is a wife, daughter of the King and Mama to 4 children (one who is a homeschool graduate)! She is a an eclectic, Charlotte Mason style homeschooler that has been homeschooling for almost 20 years.. She is still trying to find the balance between work and keeping a home and says she can only do it by the Grace of God, and Coffee!