This is the first post in our Learning About the Continents Series!
Are you working on learning the 7 Continents in your homeschool? I thought it would be fun to put together an entire series that covers each continent with links to free printables, unit studies, resources and ideas for that specific continent.
This week's continent is Asia!
Asia is the largest continent in our world and it has some of the most interesting countries in it! There are so many things to learn about Asia, I know I won't cover them all, but here are some of our favorite resources that cover the continent of Asia overall.
Printables:
Asia Printables and Worksheets from ABC Teach
Activity Village tours the countries of Asia to bring you some interesting facts, flag printables, colouring pages, crafts and – soon – maps and worksheets!
FREE Printables for different countries in Asia; maps, flag notebooking sheets and more. From Homeschool Creations
Asian Coloring Pages from Color Pages for Mom
Asian Countries, Flags and Capitals Printables from Kids Press Magazine
FREE Printable Asia Map, Quizzes and Flash Cards from Jigsaw Geo

Outline Map of Asia from World Atlas

World Geography Scavenger Hunt Asia from Starts at Eight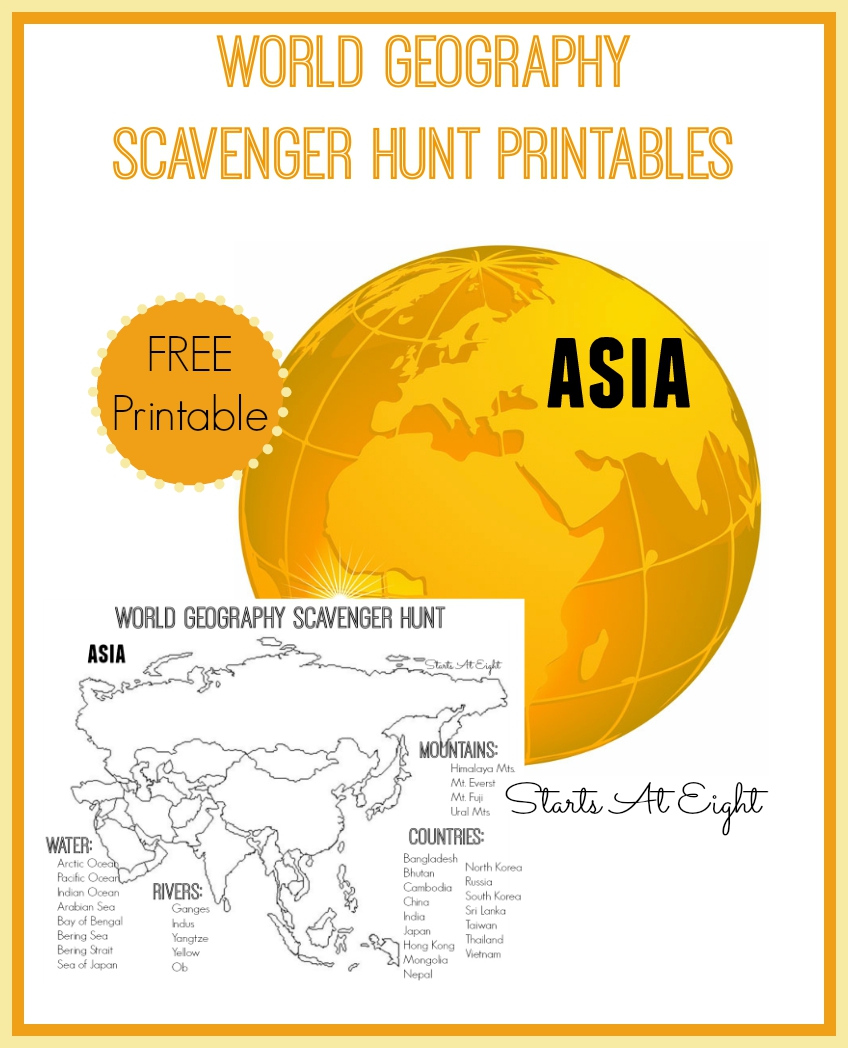 Unit Studies and Activities:
Montessori-Inspired Continent Activities with Animal Figures and Landmarks – Asia from Living Montessori Now

Learn about Bamboo Paintings of East Asia on Hub Pages
List of 10 Endangered Animal Species in Asia on Owlcation
Mr. Donn has an entire page on the continent of Asia. There are free teacher lesson plans, games, presentations, printables and resources!

We have some awesome Asia Freebies that are exclusive to Homeschool Giveaways!
Asian Geography Worksheets Volume 1

Asian Geography Worksheets Volume 2

FREE for Subscribers: Asia: Its People and History

Here are some affordable books and globes to assist with any World Geography study: