I just love The Little Red Hen!
I found some great printable packs that you can use to create your own Little Red Hen Unit Studies:
– this pack is for ages 2-8. There are two separate packs one with over 65 pages and a Tot Pack with 27 pages.
Pre-K Pages has The Little Red Hen Theme that you can purchase that is full of activities for Reading, Writing and Math. She also has a FREE Reading Comprehension Activity that you can download and print.
Wise Owl Factory has a FREE Little Red Hen Play Script to use with a group of kids to read the play out loud as the different characters! There are free printable character signs included.


Little Red Hen Sequencing Printable from Cathedral Kindergarten
Who Will Help? Little Red Hen Student Activity Sheet
Vintage Little Red Hen Coloring Pages



Little Red Hen Crafts:
Little Red Hen Paper Bag Puppets
Little Red Hen Craft from Fantastic Fun and Learning
Wheat Stalk Fork painting from 3 Dinosaurs
Little Red Hen Shape Craft from Teaching Heart
Little Red Hen Feather Craft from Keeping Life Creative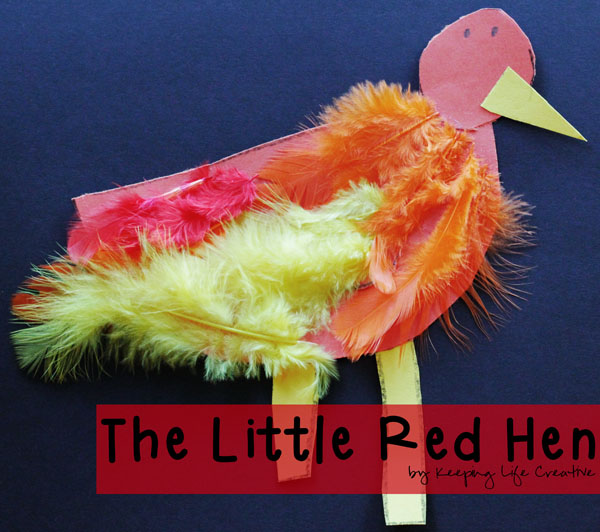 Here are some favorite Little Red Hen Stories:
Sarah is a wife, daughter of the King and Mama to 4 children (one who is a homeschool graduate)! She is a an eclectic, Charlotte Mason style homeschooler that has been homeschooling for over 16 years now. She is still trying to find the balance between work and keeping a home and says she can only do it by the Grace of God, and Coffee!