New Year's is a great time to set goals for yourself, but what about for your family? With this free, printable goal-setting worksheet, the whole crew can sit down and brainstorm ideas and goals for the upcoming year.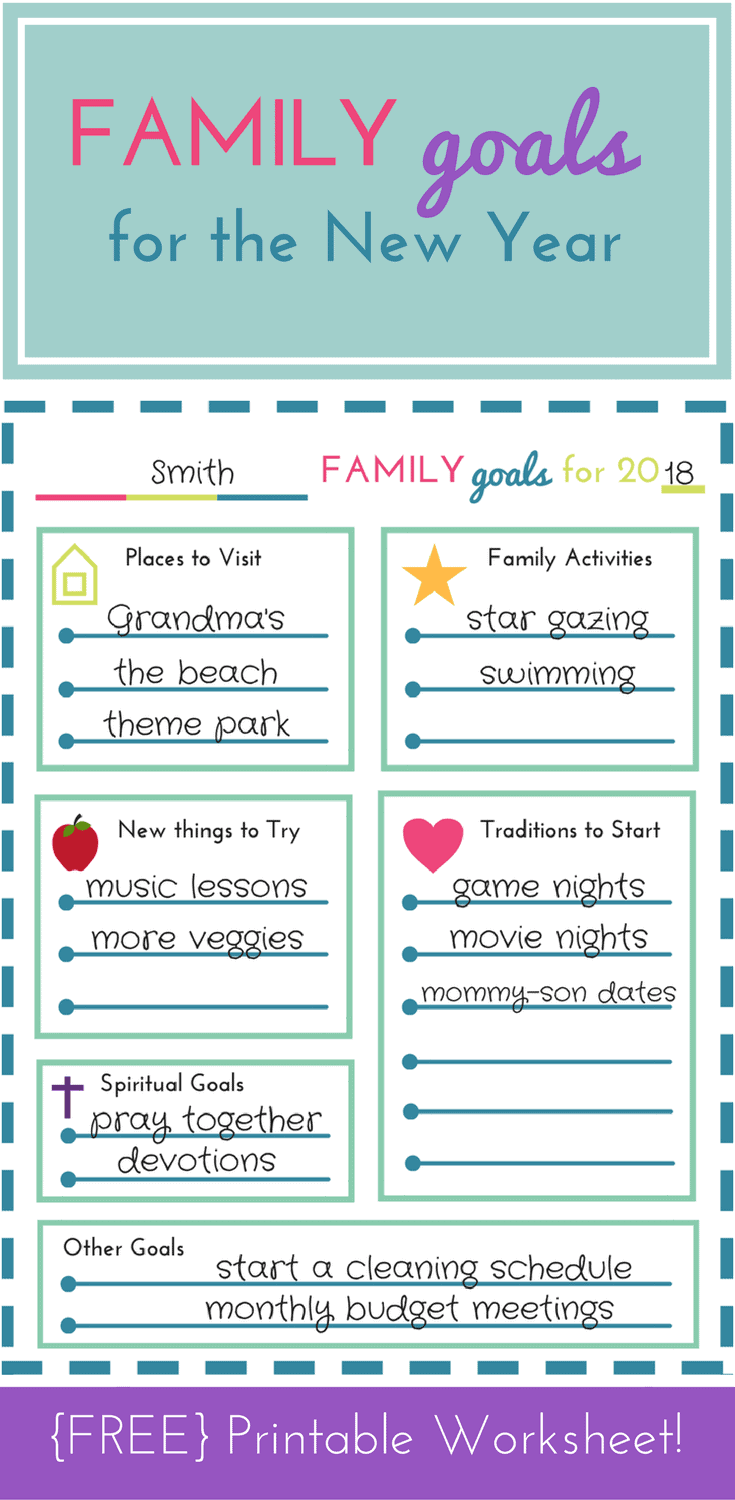 There's a category for places to visit, family activities, traditions to start, new things to try, spiritual goals, and other goals.
Click here to grab your free printable worksheet!
Need An Affordable Approach to Learning?