All About Reading Review by Bridgette Taylor
Disclaimer: I was provided with a free product in return for my honest review. I was not financially compensated for this post.  All thoughts and opinions expressed herein are my own and not influenced by the developing company and/or its affiliates in any way.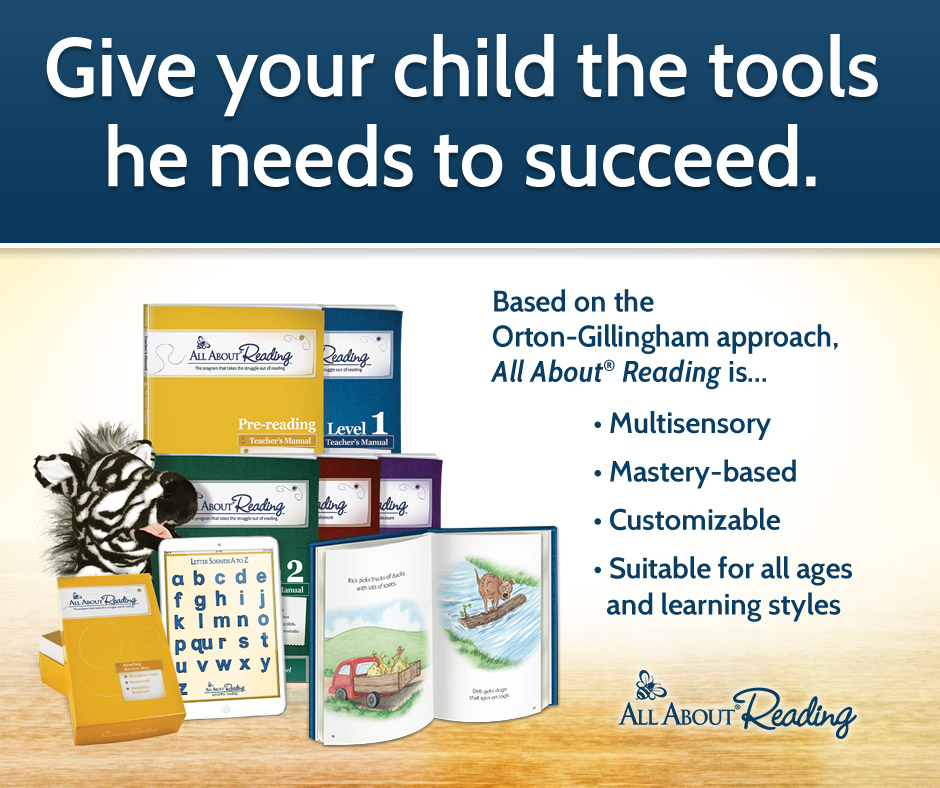 I was recently asked to review "All About Reading, Level Pre-1" authored by Marie Rippel and published by All About Learning Press; and I have to say that I am very pleased with how much my daughter enjoys it. In fact, "All About Reading" is one of the most fun and entertaining reading programs I have encountered so far. 
With the deluxe package you receive 1 Teacher's Manual, 1 Student Letters and Sounds Book, 1 Student Activity Workbook, Picture Sound Cards, Letters and Sounds Cards, Capital and Lowercase Letter Charts, "The Zigzag Zebra: A Rhyming Alphabet" book, "Lizard Lou: A Collection of Rhymes Old and New" book, a letters and sounds CD-ROM, an activity card box with dividers, a "Ziggy the Zigzag Zebra" puppet (everyone's favorite item), and a very nice canvas bag to hold it all in. 
Upon receiving the materials, the first thing you notice is how well organized it all is. All of the materials are printed the same way in each of the program's components and this provides much-needed continuity for the student. The next thing that is immediately apparent about this program is the creativity. The activities, games, and worksheets are engaging and hold the student's attention well. Not to mention, that the "Ziggy" puppet makes learning exciting for younger students.
Each of the 78 lessons consists of several different activities. The first thing you will do is either sing the alphabet song or practice the letter sound, depending on which part of the program you are on. Secondly, you will complete several short activities for the letter of the day such as coloring and embellishing the letter craft sheet, and reading from one of the 2 included hardback books. Next you will choose one or more of the activities listed on page 195 of the teacher's manual to complete. These activities include things like going on a letter hunt, shaping modeling clay into letters, and using your finger to trace letters in the sand. The next section of each lesson is entitled "Language Exploration." This is our favorite part of the day. Here we meet up with "Ziggy the Zigzag Zebra" for word games and reading. My daughter just loves the zebra puppet and she seems to pay more attention when he is around. 
In addition to learning with "Ziggy" in "Language Exploration," there are also many word and sound association card games from the activity box that help to solidify the student's understanding of the letter shapes and sounds. Lastly, and perhaps most importantly, you are instructed to read aloud to your child for at least 20 minutes per day. None of the lessons are overly difficult or time consuming. Each one takes about an hour and the activities can be easily completed with minimal instruction.
"All About Reading" is designed to help develop the "Big Five Skills" in younger students. The Big Five Skills are Print Awareness, Phonological Awareness, Letter Knowledge, Listening Comprehension, and Motivation to Read. Some of these concepts may sound hard to grasp, but with "All About Reading" your student will develop these skills without even being aware that they are doing so. The pleasant activities, easy-to-read stories and poems, fantastic word association games, and, of course, Ziggy make this curriculum seem more like play than work. The learning just kind of sneaks up on you while you're having fun. "All About Reading" is a must have for those with beginning readers. Both you and your student will love this curriculum.