Understanding what it means to be an American means knowing something about the Constitution—the document that binds the 50 states into a cohesive republic.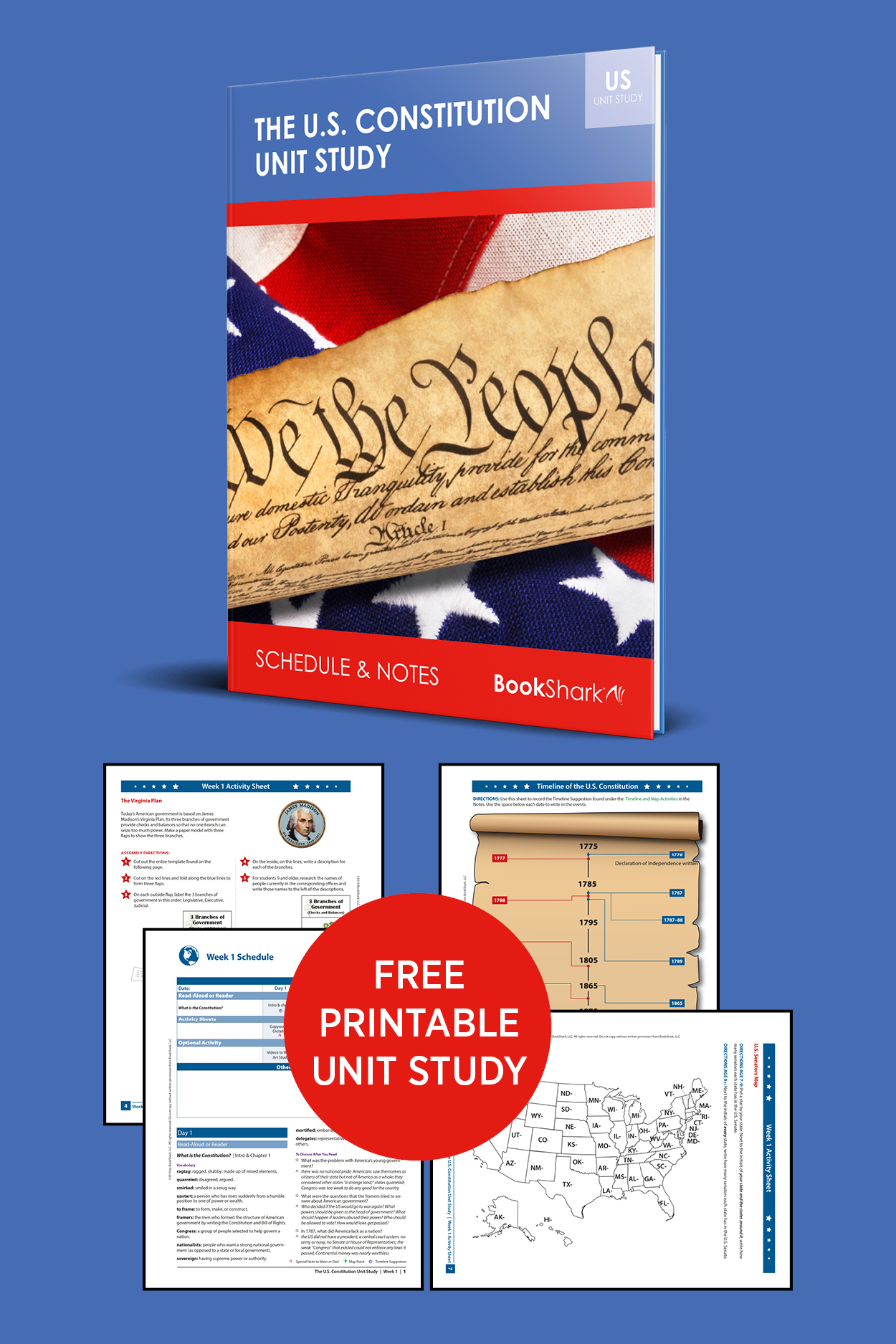 We the people of the United States…
With that famous opening phrase "We the people of the United States…," the Constitution lays out a plan for a new nation, unlike any other.
But how did the Constitution come to be? Your kids may know there's a document called the Constitution on display in Washington D.C., but do they have any idea the wrangling that occurred to bring us this precious agreement among the states? Do they know the key players who argued over the principles and wording?
Based on What is the Constitution? by Patricia Brennan Demuth*, this 2-week crash course will take your children through the origins of the Constitution, it's key amendments, and what it means for us today.
What You Get in the Constitution Unit Study
You get a robust study for ages 8-12, including
reading assignments
discussion questions
vocabulary
copywork/dictation
art study
creative writing
mapping
timeline work
Print as many copies as you want. Since this is a digital download, you can choose which and how many pages to print for your kids. It's a standalone unit study with so many applications:
Understand History to Appreciate Current Events
The more your children understand about the history of the American Constitution, the better they will understand modern day politics. After all, the very structure of our government is outlined in the Constitution.
Learn why the President is elected through the Electoral College.
Understand what the words veto and impeachment mean.
Find out what was missing from the Constitution and how amendments helped.
Discover why the framers established three branches of government.
You might also want to check out these free printables that help kids learn about the Constitution:
Get Your Unit Study HERE!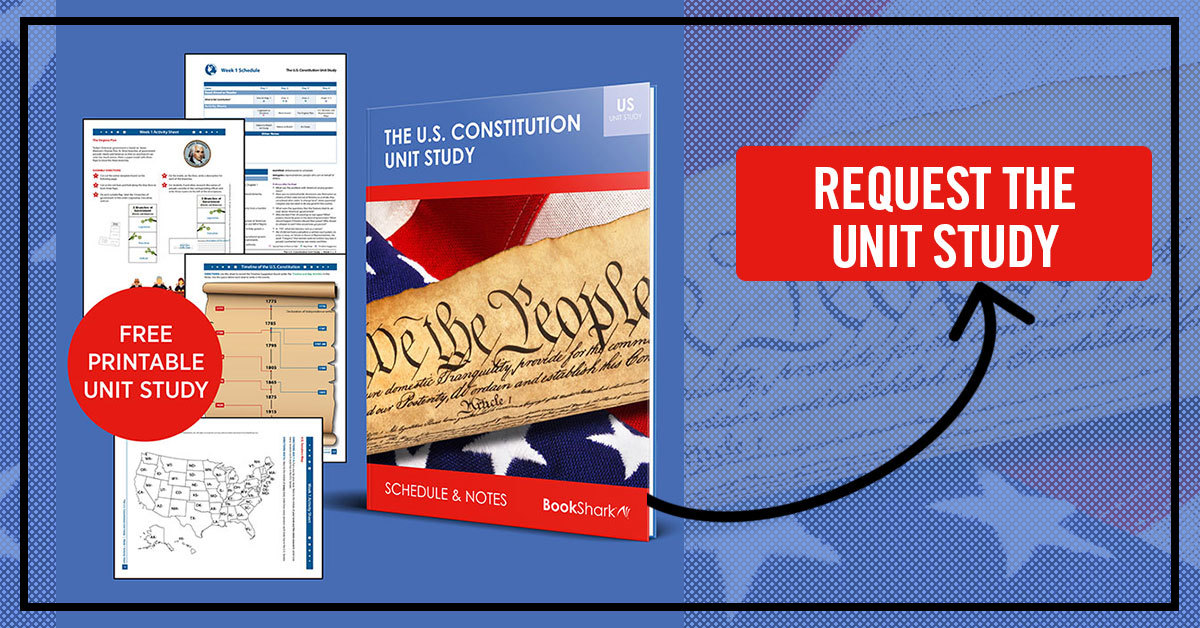 *The paperback is not included in this offer. This free unit study is offered to BookShark's email subscribers. You may unsubscribe at any time.
Sarah is a wife, daughter of the King and Mama to 4 children (one who is a homeschool graduate)! She is a an eclectic, Charlotte Mason style homeschooler that has been homeschooling for almost 20 years.. She is still trying to find the balance between work and keeping a home and says she can only do it by the Grace of God, and Coffee!