Science is ones of those subjects that you either love or hate. Many of us remember the days of public school science labs and how stressful and boring thy were. Also, how dangerous they could be! As a homeschool parent you will find your self needing to do science labs at home.
You may be afraid to do science experiments and science labs at home. I am one of those moms who was always terrified by the mess and the amount of supplies. I had a bad experience in highschool with a cow eyeball that sprayed out goo all over my new pants!
Since I don't want to relive that, I like to outsource science whenever I am able to. So now I actually outsource our highchool science classes. We belong to a small, teacher paid science class. The experiments can be done together in a group, and I don't have to stress about the mess and gathering up strange supplies and materials.
FREE Science Lab Resources:
Many families don't have the option to outsource their science. Others may want to do science at home with their kids to create fun memories and be more hands-on. Science labs can be a lot of fun and really help to immerse your children in what they are learning.
We have put together a list of resources to help you not be afraid to do science labs at home!
Lab Printables:
These are great for recording information from any labs or science experiments that you do at home. These are good to keep in a science notebook if you do thematic science unit studies or put together your own science curriculum.
Lab Report Forms for Elementary – The Linton Academy
Laura Candler's Teaching Resources has a page full of General Science Lab sheets and Experiments.
How to Write a Lab Report – TPT
Owl Pellet Lab Printables – Crafty Classroom
Lab Notebooks for Kids – Food Science Secrets
How to Write a Lab Report – Homeschool 101
Introduction to the Light Printable Microscope Lab – Biology Corner
Guest Hollow has lots of different science printables: including lab sheets, lab reports, and dissection lab printables.
Science Lab Report Template with Fill in the Blanks – Thought Co.
Donna Young has pages of printable lab sheets, lab write up reports, with and without labeling and with and without grids.
Microscope Notebooking Pages – Embark on the Journey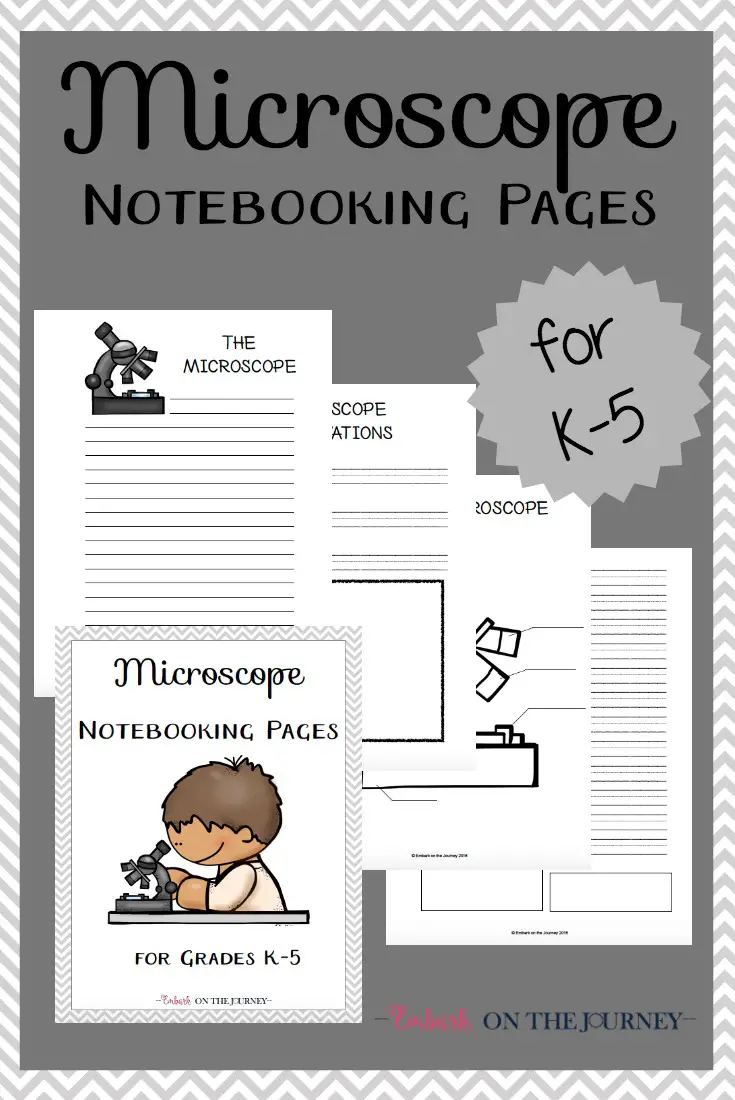 Virtual Science Labs:
Virtual Labs are a very convenient tool for homeschoolers. You don't really need any obscure supplies to purchase and it is not messy or gross. These are great for the higher level science classes with labs that cost a lot of money and extra resources to purchase.
Many science programs require the use of a microscope and microscopes and slides can be expensive. Did you know you can view slides from the computer and on different you tube channels? It is a great option for when you are on a budget.
Online Virtual Dissection Resources broken down by animal – The Science Bank
Physics Labs and Demonstrations – The Physics Aviary
Virtual Labs for Chemistry and Biology – NMSU
Learn Genetics: Virtual Genetics Labs – Utah.edu
If you have no desire to tackle dead animals, I mean dissections in your homeschool, you don't have to! Check out these amazing resources:
Alternatives to Live Dissection in Your Homeschool
I Cell App interactive 3D Cell Viewer – Science Net
PHET Interactive Simulations for Science and Math Labs
Bio Man Biology has games and virtual biology labs broken down by topic.
Microscopy Virtual Lab Simulation – Labster
The Virtual Microscope is a Nasa funded project that provides scientific instrument simulations for students.
Sarah is a wife, daughter of the King and Mama to 4 children (one who is a homeschool graduate)! She is a an eclectic, Charlotte Mason style homeschooler that has been homeschooling for almost 20 years.. She is still trying to find the balance between work and keeping a home and says she can only do it by the Grace of God, and Coffee!