My husband lied to me; I will tell you why in a moment. If you will teach your kids about creepy crawlers, then these free printables and unit studies about spiders will be a great addition to your lessons.
So this is why my husband lied.
We moved to an island in the South Pacific. Before this time, I had been experiencing some signs of a minor case of arachnophobia. I mean, I hated bugs.
Well, on an island, insects are just all over the place. Of course, I was freaked out. He told me that the spiders were all fine, that they helped us and killed small insects.
His definition of "fine" meant that spiders didn't bite, and none were poisonous here. I wanted to steer clear of them regardless of his opinion.
One day I was sitting up on my bed reading God's good Word, and I felt like an electric shock on my back. It was a SPIDER! It had fallen or jumped on my back from somewhere, and it bit me – stung me, pricked me, whatever.
I screamed, and I wanted to hit my husband.
I wanted to hit him for two reasons. 1- He said spiders didn't bite! "They are harmless," he said. 2- He was laughing with my kids about my catastrophic event. How could they!?
Well, now I know that whatever that spider did to my back, it wasn't just an insect hunting spider, like my husband said it was. That spider stung me or bit me or electrocuted me, something.
Either way, I would rather that never happen again. Living on an island, chances are that it will be inevitable for it to happen again at least once. Such is my life now.
Anyway, spiders are kind of cool – especially when they are not attacking me. I mean, that's where Spiderman came from, right? Can't get any cooler than that arachnid/human scenario.
Spiders make a cool topic to research and explore with kids. From Spiderman movie marathons to Charlotte's Web book studies, you can't go wrong and have enough content for a whole unit – a fun unit.
Here are some cool spider facts that you and your kids may not have know:
-There are more than 30,000 known species of spiders worldwide.
-The word "spider" derives from an Old English verb – spinnan, meaning "to spin."
-Spiders are NOT insects. When did I learn this? I was today-years-old. I grouped spiders as insects, but they are really arachnids. Arachnids are creatures that have two different body parts, eight legs, no wings or antennae. They also are not able to chew.
-All spiders are predators. Many even eat other spiders. Cannibals!
-Spiders use their body hair to feel their way around life and to sense when other creatures are near.
–This is what my husband was trying to console me with. Spiders eat all types of harmful insects that help the garden be free of pests, they pollinate plants and help recycle dead plants and animals back into the earth.
-Larger animals, of course, eat spiders, so they are an excellent food source for other creatures.
-Spiders, since they can't chew or swallow, digest their food outside of their bodies and then drink the liquid of their prey. Gross.
Here's more. If a spider is poisonous, it injects it's poison in insects, paralyzing them, turning the insides of the insect into a liquid – then the spider sucks all the insides up.
This is so crazy to me: The victim/insect sometimes looks like it is whole, but really it is empty inside!
-Almost all spiders have venom on the tiny little spike son their legs called pedipalps. That helps them hold the insects while the spiders bite them. This is getting too much. Maybe I got stung by a pedipalp on my back.
-The only two spiders with venom strong enough to kill, cause nerve damage, or ignite severe pain are the Black Widow and the Brown recluse.
Tarantulas, although they look super creepy and hairy, bite with a similar velocity only to bee stings.
-Arachnophobia is one of the most common fears among people.
-Spiders spin silk in glands called spinnerets. ALL spiders spin silk, but not all spiders spin webs. The silk can either be used for spinning webs, climbing, building burrows in walls, building egg sacs, and wrapping up their prey.
-Spiders can be found everywhere on earth except Antarctica.
–These facts are astonishing. Spiders recycle their silk! They eat what they don't use and re-spin them. It is said the silk is possibly the strongest material in the WORLD.
I will leave it there unless you want to learn more about the largest spider in the world: the Giant Bird-eating spider with a leg span of 11-12 inches! Sorry about any nightmares you might have tonight thinking about that.
Ready for some creepy crawly resources?
Explore these FREE unit studies about spiders to share with your kids in your homeschool.
FREE Charlotte's Web Unit Study | The Frugal Homeschooling Mom
Spiders Unit Study | Life in the Nerddom
All About Spiders: A Creepy-Crawly Lesson Plan for the Classroom | Proud to be Primary
Spider Unit for Kindergarten and First Grade | Primary Theme Park
Hands-On Spider Unit Study | The Homeschool Scientist
Spider Theme / Unit | Teaching Heart
Printable Spider FREE Worksheets and Activities | KidZone
Grab these free printables to teach your kids about spiders.
Downloadable FREE Spider Facts & Worksheets | kidskonnect
FREE Spider Lap Book | Preschool Powol Packets
Spider Life Cycle FREE Worksheets | 123 Homeschool 4 Me
Make a Spider Play Dough FREE Printable Mat Game | The Homeschool Scientist
FREE Spider Activities | A Classroom for All Seasons
Spider Activities for Primary Students | Babbling Abby
FREE Science Lesson – "Life Cycle of a Spider Freebie" | The Best of Teacher Entrepreneurs
All About Spiders FREE Worksheets | Jasmine McClain
Spider Videos for Kids | Primary Theme Park
FREE Insects, Worms, Snails, Spiders Life Cycle Activity
All About Spiders: A FREE Mini-Book and Writing Reflection | Education to the Core
Spider-Type FREE Printable Cards for Toddlers and Preschoolers | Kori at Home
Word Work SPider FREEBIE! (editable templates) | Babbling Abby
Spider FREEBIE | Jodi Waltman
FREE Spider Brights Clip Art Bundle | Educlips
Unit Supplement FREE- Spiders and Itsy Bitsy Spider | Scissors and Crayons
FREE Spider Glyph | K-1 Teaching Besties
Spiders and Me FREE VENN Diagram | Karen's Kids School Room
FREE Spider Graphic Organizer | The Productive Teacher
Tarantula and Spider FREE Do-A-Dot Printables (Montessori-Inspired Instant Downloads) | Living Montessori Now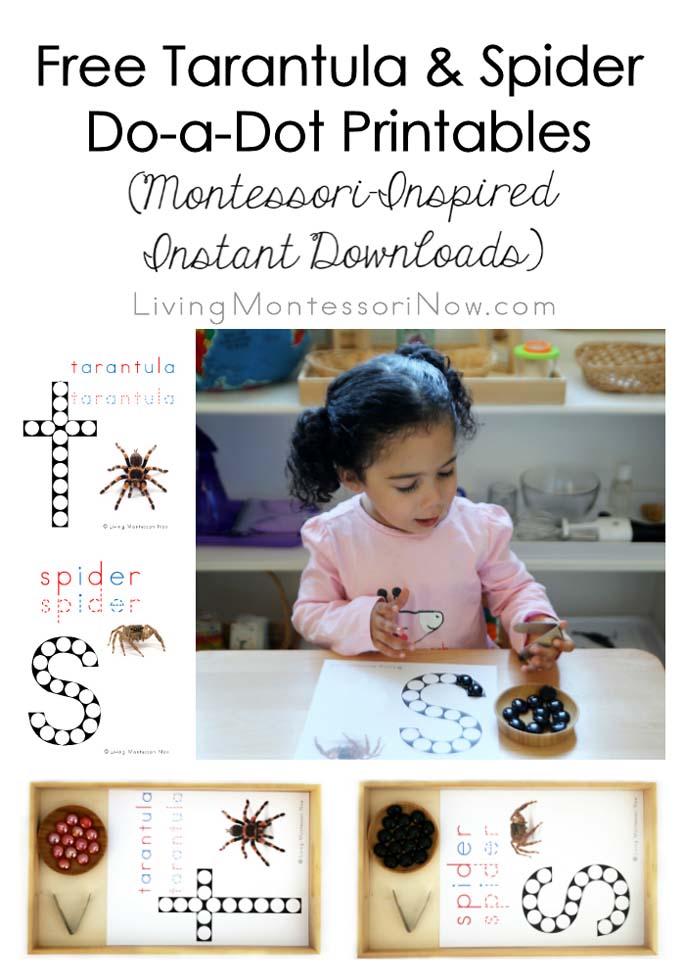 Printable Spider FREE Writing Paper | Simple Fun for Kids
Itsy Bitsy Spider FREE Printable | All FREE Printable
Life Cycle of A Spider Free Printables and Resources | Simple Living Mama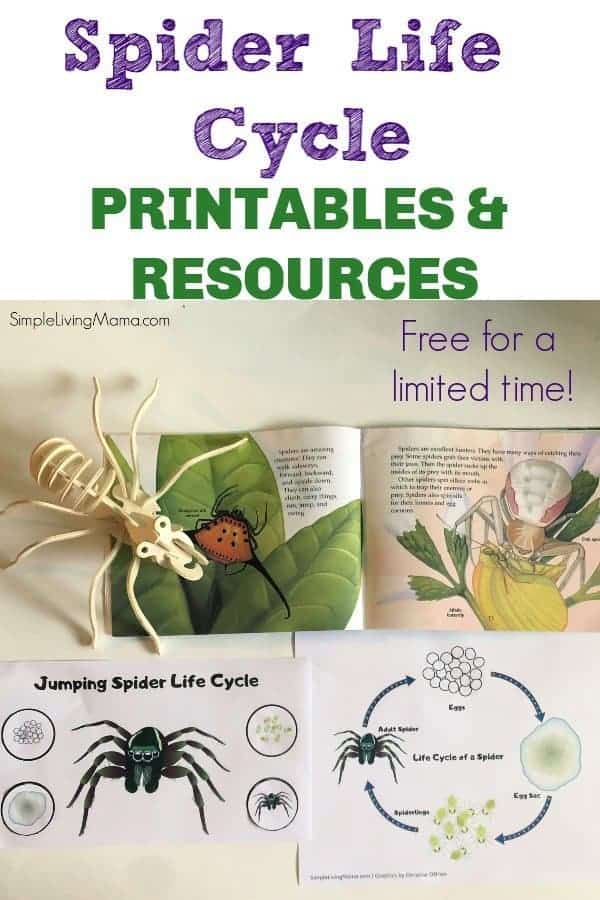 FREE Printable Pack of Smart Spiders Learning Fun | Rock Your Homeschool
FREE Spider Printables and Montessori-Inspired Spider Activities | Living Montessori Now
Types of Spiders FREE Coloring Pages | In All You Do
Don't miss out on these FREE activities to make learning about spiders fun and engaging.
Glue and Salt Spiderweb Craft | Teach Beside Me
FREE Spider Craft, Math, and Writing Activities | Miss Kindergarten
Slimey Spider Experiment | STEAMsational
Spider Web Science Activity for Kids | Buggy and Buddy
FREE Spider Craft and Activities | Miss Kindergarten Love
Spider Facts FREE Task Cards, Indoor Scavenger Hunt | Promoting Success
Spider Exhibit FREE Mini Dramatic Play Pack | Pre-K Printable Fun
Adoravle Spider Puppet Pattern | C and L Curriculum
Spider Climbers Activity | Mystery Science
Fun and Hands-On Spider Activities | Fantastic Fun and Learning
Spider Web FREE Color Sorting Cards | Modern Preschool
Gross Motor Spider Web Activity | Pre-KPages
Spiders for Kids Video | Wizz
Educational Science Spiders for Kids Video | Homeschool Pop
Interesting Facts About Spiders | Happy Learning English
Header over to WriteBonnieRose for a full Life Science FREE PDF on all things Invertebrates! (INSTANT DOWNLOAD)
Jeannette is a wife, mother and homeschooling mom. She has been mightily, saved by grace and is grateful for God's sovereignty throughout her life's journey. She has a Bachelor in English Education and her MBA. Jeannette is bi-lingual and currently lives in the Tongan Islands of the South Pacific. She posts daily freebies for homeschoolers!