Don't you want to teach your kids about the land of the people who are deemed the happiest people on earth? These resources for learning about Scandinavia will help you learn a bit about the world's happiest people.
You would think the happiest people would be on a tropical island somewhere, laying out on a beach. Nope! Not even close.
Why are Scandinavians so happy?
The reason why Scandinavia is considered the place with the happiest folks because of its sense of well-being.
According to the United Nation's World Happiness Report, yes there is a world happiness report, the Scandinavian countries of Denmark, Finland, Iceland, Norway, and Sweden are all at the very top of the happiness list.
The very first thing that Scandinavians say that their source of happiness comes from is their utter dedication to — enjoying their lives. Simply enjoying their lives.
Long hours at the office are a non-no and long vacations are a MUST. They usually take about a 5-weeks vacation at one time. Let's put this into perspective. The average American uses only 4 vacation days at a time.
This actually doesn't diminish their work quality. They are said to take work very seriously when they are there.
Scandinavians tend to love the outdoors and when you see their amazing landscapes, you see why. Their landscapes are breathtaking.
The happiness comes with a cost, but I guess the Scandinavians don't mind at all.
They have a 50% tax rate (the US is 27.4%) which pays for their welfare system, free schooling, free healthcare (until 20-years-old), and totally free childcare.
Geography in Scandinavia
Scandinavia is a huge region of northern Europe that contains Denmark, Norway, and Sweden, sometimes also Finland, Iceland, and the Faroe Islands.
Compared to their landmass, the population is relatively small, about 12 million people total per 358,325 square miles. Can you imagine all that land in between neighbors?
It is a loner's paradise. Yet, the Scandinavians love communing together. These countries are very interesting to learn about.
I mean, wouldn't you want to learn more about the world's happiest people? Here goes.
Explore these resources for learning about Scandinavia in your homeschool:
Take Me To Scandinavia Coloring Printable | Payhip
Country Fact Sheet (FREE) | Layers-of-Learning
Where is Scandinavia? A Guide to the Scandinavian Countries | Scandinavia Standard
FREE Fun Finland and Scandinavia Worksheet | Easy Science for Kids
Scandinavia (Denmark, Sweden, Norway) FREE Lesson Plans, Games, Activities | MrDonn.org
FREE Printable Maps of Scandinavia | FREEWORLDMAPS.NET
Scandinavian Folk Art FREE Coloring Book Sample | All Done Adulting
Introduction to the Countries of Scandinavia | ThoughtCo.
Fun Facts About Scandinavia | Life in Norway
Facts about Scandinavia: Everything you need to know (and more…) | Scandification
Scandinavia facts for kids | Kids.Kiddle
Denmark
Let's Travel to Denmark with a Printable Unit Study | In All You Do
FREE Denmark Flag Printable | Crayola.com
Denmark Booklet Country Study Project Unit | Beyond Imagination
The Best Kids' Books About Denmark | Mummy Travels
Denmark Facts for Kids | Kids World Travel Guide
Sweden
Read Color and Learn about SWEDEN | Kindergarten Worksheets and Games
Sweden For Kids | 123Homeschool4Me
Sweden Maze | Muse Printables
A Country Study on Sweden | Emily Bynum
Facts About Sweden (FREE) | Making Friends
Printable Geography Unit Study – Sweden | In All You Do
10 Fun Facts About Sweden for Kids | Multicultural Kids Blog
Sweden for Toddlers and Preschoolers | Baby Devotions
Sweden FREEBIE| Amy Labrasciano
Norway
Norway Geography Printables – FREE Educational Printable | Homeschool Creations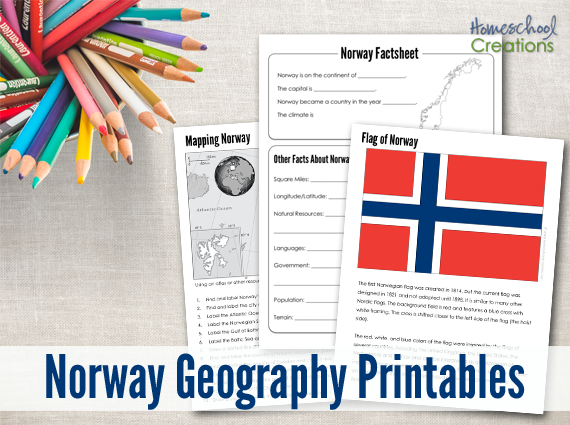 Facts about Norway (FREE) | Making Friends
FREE Download Norway Coloring Pages | Education.com
Norway Country Study Distance Learning | Yvonne Crawford
FREE Word Search Norway | DLTK-Kids
Norway Booklet (A Country Study!) | Mouse Travel Matters
Finland
Date Dash Finland – Finnish History FREE Card Game
Finland in Facts | this is FINLAND
10 Fun Facts About Finland | Multicultural Kid Blogs
Finland Geography Unit Study + 54-Page Printable | In All You Do
Finland Fact File Worksheet |Classroom Kitty
Iceland
ICELAND – Printable Geography worksheet with map and flag | Interactive Printables
FREE Iceland Flag Printable |Crayola.com
Iceland Booklet Country Study Project Unit | Beyond Imagination
FREE Study Iceland for kids | Adventures in Mommydom
Iceland Facts for Kids | Kids World Travel Guide
13 Fun Facts About Iceland You Never Knew | The Barefoot Nomad
I think we all can learn a thing or two about Scandinavia, especially the part about enjoying life. Since the Lord has given us new life, let's praise Him with what we have been given.
We can continue life with a vertical view of joy instead of a horizontal one.
Jeannette is a wife, mother and homeschooling mom. She has been mightily, saved by grace and is grateful for God's sovereignty throughout her life's journey. She has a Bachelor in English Education and her MBA. Jeannette is bi-lingual and currently lives in the Tongan Islands of the South Pacific. She posts daily freebies for homeschoolers!