Thanksgiving is by far my absolute favorite holiday. The weather is finally starting to cool off in Florida. We love the cozy, warm fall colors that decorate our home.
The smell of pumpkin spice, and apple cider fills our kitchen often. Many family memories are made around Thanksgiving. Pumpkin patch trips, homemade soups, breads and treats are baked in a kitchen that can finally having the oven running without it being too hot! This really is the perfect time of year to get cozy and write down our thankful thoughts.
This has been a rough year, the year 2020. So many changes, so many things uncertain, many losses, many fears for what the future holds. Yet there is always something to be thankful for. Thanksgiving is my favorite holiday because our focus isn't on gifts, it is on what we are grateful for. Being thankful for what we have been given. Now is the time to sit back and reflect on what is good.
Thanksgiving is important to those that love the Lord.
If you are a Christian, Thanksgiving is an important holiday. It is a time to remember those that have journeyed before us to a land where we could worship the way we wanted to worship. It is a time to have a heart full of thanksgiving. There are many scriptures that tell us to give thanks. Here are some of my favorites:
1 Chronicles 16:34 – Give thanks to the LORD, for he is good; his love endures forever.
Psalm 95:2 – Let us come before him with thanksgiving and extol him with music and song.
Psalm 107:8 – Let them give thanks to the LORD for his unfailing love and his wonderful deeds for mankind.
Colossians 3:16 -17 – Let the message of Christ dwell among you richly as you teach and admonish one another with all wisdom through psalms, hymns, and songs from the Spirit, singing to God with gratitude in your hearts. And whatever you do, whether in word or deed, do it all in the name of the Lord Jesus, giving thanks to God the Father through him.
Psalm 100:4 – Enter his gates with thanksgiving and his courts with praise; give thanks to him and praise his name.
Being thankful with writing prompts:
Writing is a great way to express yourself. I love looking back at journals, or even a notebook I write down scriptures and prayer requests in. When you see answered prayers you have praises to be thankful about!
If you have older children you may want them to create a thankful or grateful journal. This is great to start around Thanksgiving. You can incorporate this into a unit study on Thanksgiving, or into your morning time for the month of November. You may even be surprised that the habit of writing down what you are grateful for sticks with your children! Using writing prompts is a great way to help those reluctant writers start to express themselves. I like to include a mix of serious, and fun, creative writing prompts to get started.
Recommended Resource: American Holidays Unit Study!
Do you have a difficult time explaining the history behind America's Federal Holidays to your students? In this unit study you will learn all about the history and traditions of America's Federal Holidays.
Includes text, questions, written narration, research, quiz, notebooking, and an answer key. Suited to grades 4 & up, but is flexible for family use.
Here are some fun FREE Writing Prompts About Thanksgiving:
Gratitude Journal Writing Prompts – Radical Transformation Project
Creative Writing Prompts All About Thanksgiving – The Multitaskin Mom
53 Thanksgiving Journal Prompts – Journal Buddies
The Power of Being Grateful: 30 Gratitude Writing Prompts
Printable Thanksgiving Day Writing Prompts – Woo Jr.
Thanksgiving Writing Activities – 123 Homeschool 4 Me
Beautiful Fall Writing Prompts – Pool Noodles and Pixie Dust
Persuasive Writing Thanksgiving Writing Prompt – Mom Envy
Thanksgiving Prompts that are Good for the Soul Teen writing prompts from Writing With Sharon Watson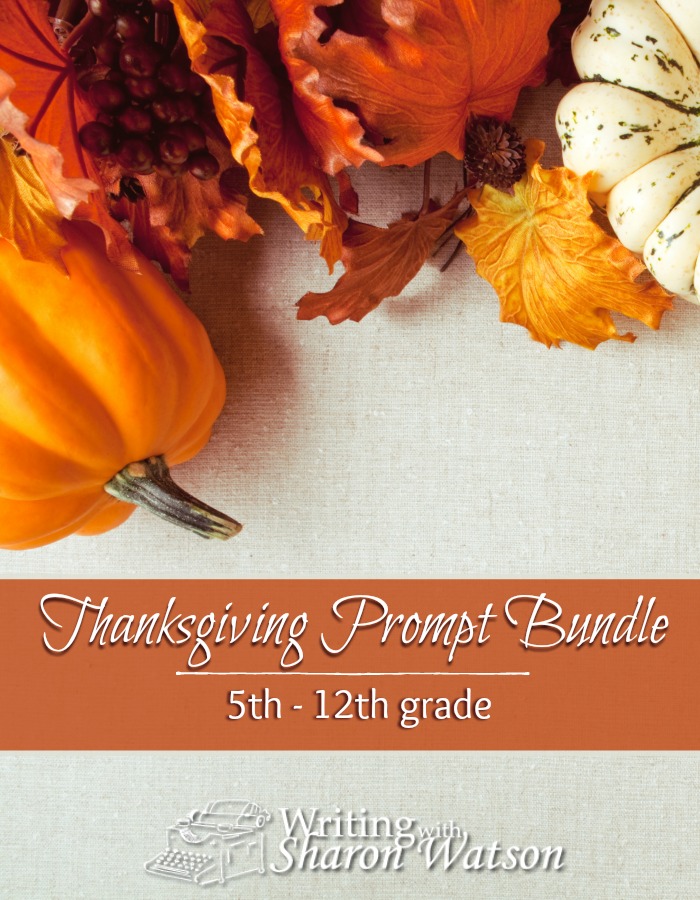 78 Thanksgiving Holiday Writing Prompts – Journal Buddies
November Writing Prompts: Write and Color – This Reading Mama
Thankful Writing Craftivity – Lara Candler's Teaching Resources
"I am thankful for" Writing Pages for early learners – Mama's Reading Corner
Pie Please! Thanksgiving Writing Activity – Evan Moor Teaching Blog
If you like adding music and hymn study to your holidays check this post out:
Thanksgiving Hymn Study: Free Printables, Resources and Ideas
Sarah is a wife, daughter of the King and Mama to 4 children (one who is a homeschool graduate)! She is a an eclectic, Charlotte Mason style homeschooler that has been homeschooling for almost 20 years.. She is still trying to find the balance between work and keeping a home and says she can only do it by the Grace of God, and Coffee!