Are your preschoolers fascinated with outer space?
Space shuttles, stars, planets and astronauts can be so much fun to learn about. If you are studying astronomy with your older students here are some fun printables to use with your preschoolers. They can have their own mini unit study on space exploration with coloring pages, printable activities and more!
FREE Printables:
Astronauts:
FREE Astronaut Coloring Sheets


Space Counting Mats: Addition and Subtraction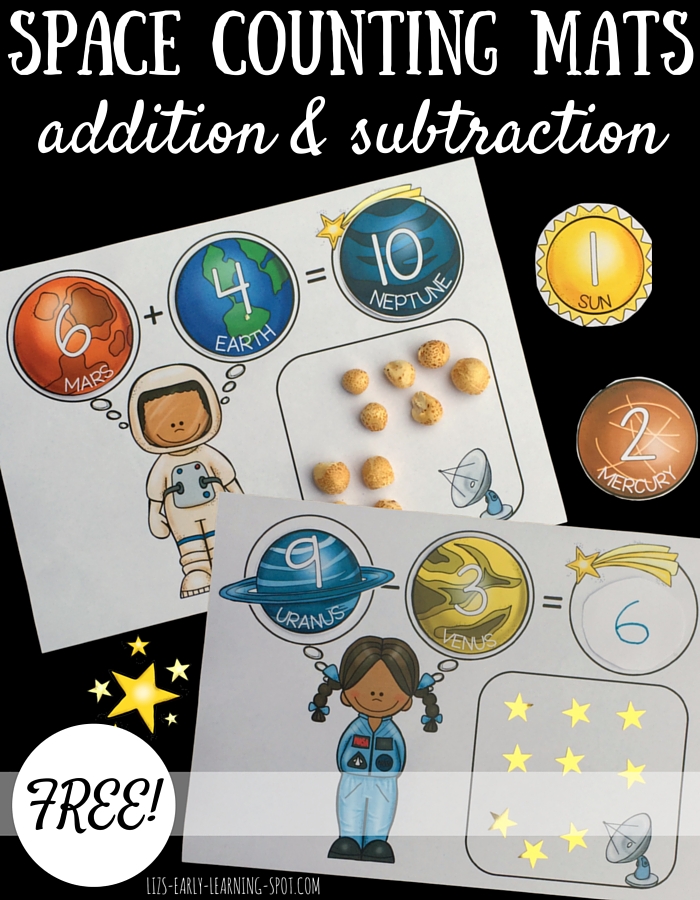 Astronaut Preschool Pack with free vocabulary flash cards, tracing pages, space silhouette matching games and more.
Astronaut Do a Dot Printable Pack
Astronaut in Space Coloring Page
Astronaut 10 Frame Matching Game
Astronaut Printable Preschool Pack
Astronaut Photo Craft with Astronaut Template

Outer Space Printables:
In All You Do has TONS of awesome Outer Space Printables Activities:

Space Themed Cut and Paste Printables


More free Space printables from Welcome to Mommyhood. There are 3 part space cards, space number cards, planet cards and more.
FREE Planets Do-A Dot Printable Pack
My Book of Space Words Printable Book
FREE Space Printable Packet
Outer Space Color by Number Coloring Page
Lunar Rover Coloring Page
Outer Space Bingo Game
Space Mazes
FREE Printable Space Characters for printing and play

Here are some fun outer space themed books that your little ones will love:


These little sticker and activity books are so much fun and super affordable:
Sarah is a wife, daughter of the King and Mama to 4 children (one who is a homeschool graduate)! She is a an eclectic, Charlotte Mason style homeschooler that has been homeschooling for almost 20 years.. She is still trying to find the balance between work and keeping a home and says she can only do it by the Grace of God, and Coffee!