My preschoolers have always loved playing with blocks! My 5 year old still plays with her blocks during quiet time a few days a week.

We love blocks. There are so many creative and imaginative ways you can play with blocks. Just recently I have seen some really cool printables that can turn block free time play into a real learning experience! A lot of these ideas come from preschools, where teachers have block stations set up, but there is no way you can't do this in your own home!
Printables:
FREE Block Center I Can List
FREE Pattern Block Printable Mats
Shape Sorting Blocks with FREE Printable
Build a City Counting Game
Building Block STEM Challenge Cards


Block Puzzles Busy Bag Printables

I absolutely love these ideas from Fun-A-Day. These are in her preschool classroom, but if you have lots of little ones, this would be great to set up in a living room or play room/school room corner.
Book of Structures for the Block Center  – this can turn block play into a fun, world geography lesson.


Castles in the Block Center – what a fun idea, to have your kids replicate REAL Castles!

Hands-On Block Play Ideas:
Block Play Tetris
Building Block Addition Towers
Pendulum Block Play
Building Block Structures


Fun Developmental Activities with Blocks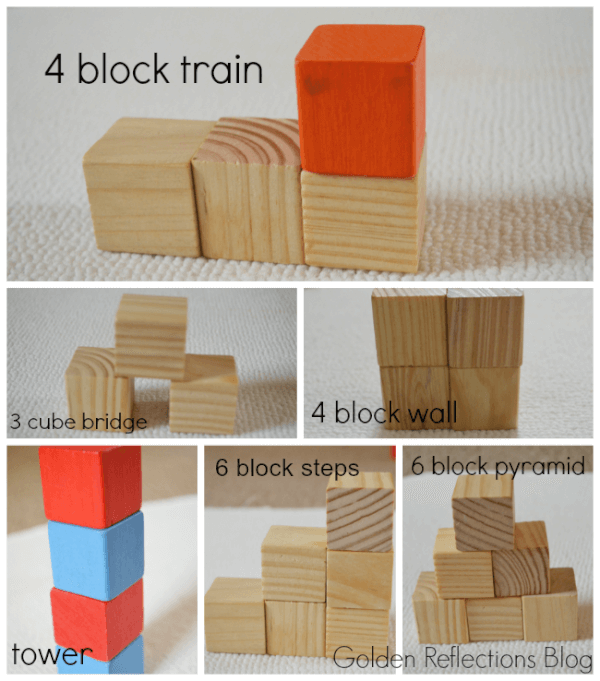 Here are some of our favorite types of blocks:
Sarah is a wife, daughter of the King and Mama to 4 children (one who is a homeschool graduate)! She is a an eclectic, Charlotte Mason style homeschooler that has been homeschooling for over 16 years now. She is still trying to find the balance between work and keeping a home and says she can only do it by the Grace of God, and Coffee!