If you are exploring a country study about Ireland, you may want to look into interesting Celtic history with these free resources for learning about the Celts.
Those who know me, know that I am extremely intrigued by Irish history and folklore. One semester, I was super late in signing up for classes.
I needed to take a literature course, but the pickings were slim. I grew up in New York and was always intrigued by the Irish folks I saw there. So, when I saw this Irish Studies in Literature course I signed right up.
It was a lot more intriguing than expected, and I was pleasantly surprised. Between the Celtic warrior stories and fairy legends, I found myself not getting enough.
With two kids, being a working mom and wife as an unconventional student, I was really grateful to learn about a culture I always wanted to learn about.
Quite frankly, I was glad to be forced to do it. I wouldn't have known about Celtic culture and stories otherwise — because life was too crazy.
Moving into homeschooling my kids, I get to pick subjects that pique their interest and sometimes mine as well.
My son really enjoyed this unit on the Celts around St. Patrick's Day. It seemed to be a great time since Celtic culture and language still carry through in Great Britain and Ireland today.
Brief Celtic history and facts.
The Celts were an advanced society that lived during the Iron Age around 600 B.C. to A.D. 43.
Celts moved away from Europe and toward the islands that make up the United Kingdom today like Scotland, Ireland, Wales, and England.
On these islands, the Celts settled on small kingdoms called tuaths where the kings lived on hilltops.
Remember the infamous and feared Roman Army? Well, the Celts defeated them both in 390 B.C. and 225 B.C., although eventually clans didn't band together and were taken over.
Nevertheless, the Celts earned a reputation amongst the Latin and Greek writers of the time for being vicious warriors. They were also skilled horsemen who rode on battle chariots to combat.
Just look at Celtic artwork, and you would see that Celts were portrayed as very aggressive and scary warriors with long beards, long hair, long shields, and long swords.
So, the umbrella over the Celts ranged from barbarian drunkards to skilled metalworkers. My son found both of these super cool.
Explore these free resources for learning about the Celts in your homeschool.
Celtic Unit Study | Kinder Days
Ancient Celts Unit Study: Resources | ANGELICSCALLIWAGS
Celtic History Books For Children | Resources for History
FREE Celts Facts & Worksheets | KidsKonnect
Celts Facts for kids | Kids.Kiddle
Information on the Celts | Primary Homework Help
Celts History and Timeline | The School Run
FREE Celts Presentations in PowerPoint Format | World History.PPPst.com
History of the Celts | DK Find Out
Iron Age Celts Unit Study | Woodland Classroom
Celtic Tribes | Children's British History
History of the Celts | Live Science
Celtic Knot Meanings – Old Designs Get Lots of Modern Meanings | Ireland Fun Facts
Resource – Celtic Ireland | HubPages
The Celtic Tribes | English Monarchs
Celtic Britain (The Iron Age – 600 B.C. – A.D. 50) | Britain Express
Ancient Ireland, Wales, Scotland, Isle of Man Celtic Religion | Mr.Donn
Celtic History Unit Co-op. Week 6: Runes | Highhill Education
Learn some facts all about Celts for kids:
10 Interesting Facts About The Celts | Celtic Wedding Rings
Eight Surprising Things You Should Know About the Celts | Ancient Origins
Living Celtic Languages | Maps on the Web
Check out these Celts arts, activities, and crafts to add to your lessons:
How to Make Celtic Cakes -Recipe for Hands-on History | Tina's Dynamic Homeschool PLUS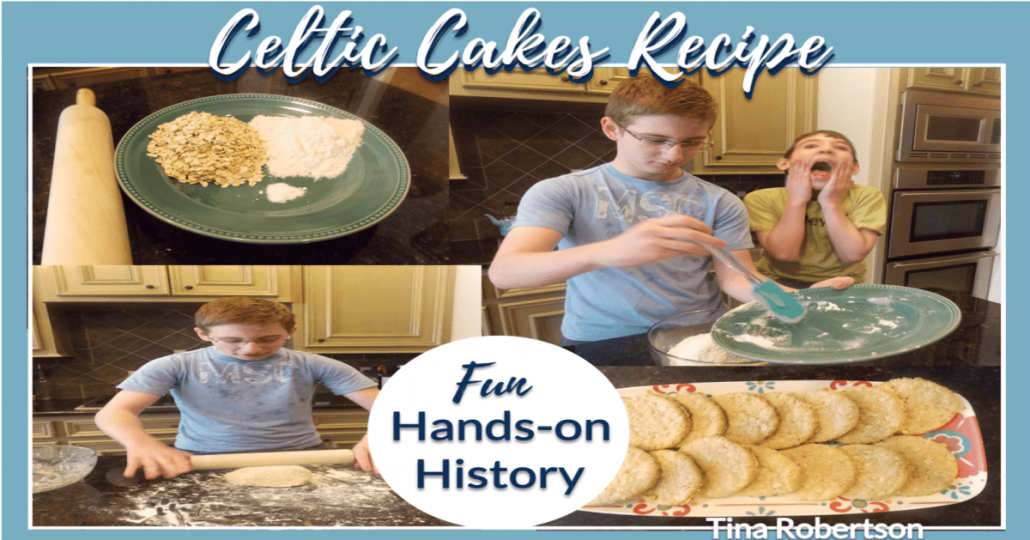 STEAM Activity Celtic Knot Design for St. Patrick's Day | JDaniel4's Mom
What Is Celtic Art? | DLTK Kids
Celtic Knot Cookies From Ireland | The Educators Spin on It
Celtic Warrior | SuperColoring Pages
FREE Printable Irish and Celtic Symbols Collection | Marcel's Kids Crafts
How to Draw a Celtic Knot | Easy Drawing Guides
Color a Celtic Knot FREE Worksheet | Education.com
Foldable Celtic Knot Embellishments | The Paper Craft Post
Celtic Glue Pictures | Choices for Children
Celts Themed Word Search | Primary Treasure Chest
The Celts KS2 Unit | Super Brainy Beans
Your kids will enjoy these videos about Celts:
The Rise and Fall of the Celtic Warriors – Philip Freeman | TED-Ed
10 Facts You Didn't Know About The Celts | Top Lists
Celtic Art History from Goodbye-Art Academy | Philinthecircle
Video – Celtic History & Mythology:- Ancient Ireland | theosophycardiff
Explore Celtic history and the role of mythological or folklore studies in your homeschool.
Myth-Folklore Unit: More Celtic Fairy Tales | Myth and Folklore
Celtic Mythology and Irish Legends | What Do We Do All Day
I will leave you with a Celtic quote that you may want to share with your kids:
"Flaws are beautiful differences that have been wrongly considered."
― Erin Forbes, Fire & Ice: The Kindred Woods
Here are some tips that may help you spruce up your history lessons at home:
How to Teach History to the Child Who Hates History
Budget-Friendly Ways to Dig Into History
Jeannette is a wife, mother and homeschooling mom. She has been mightily, saved by grace and is grateful for God's sovereignty throughout her life's journey. She has a Bachelor in English Education and her MBA. Jeannette is bi-lingual and currently lives in the Tongan Islands of the South Pacific. She posts daily freebies for homeschoolers!