Do you have a child who is learning cursive handwriting? Get this 13 page cursive pre-writing lines and strokes for kids printable packet from Growing Hands-On Kids.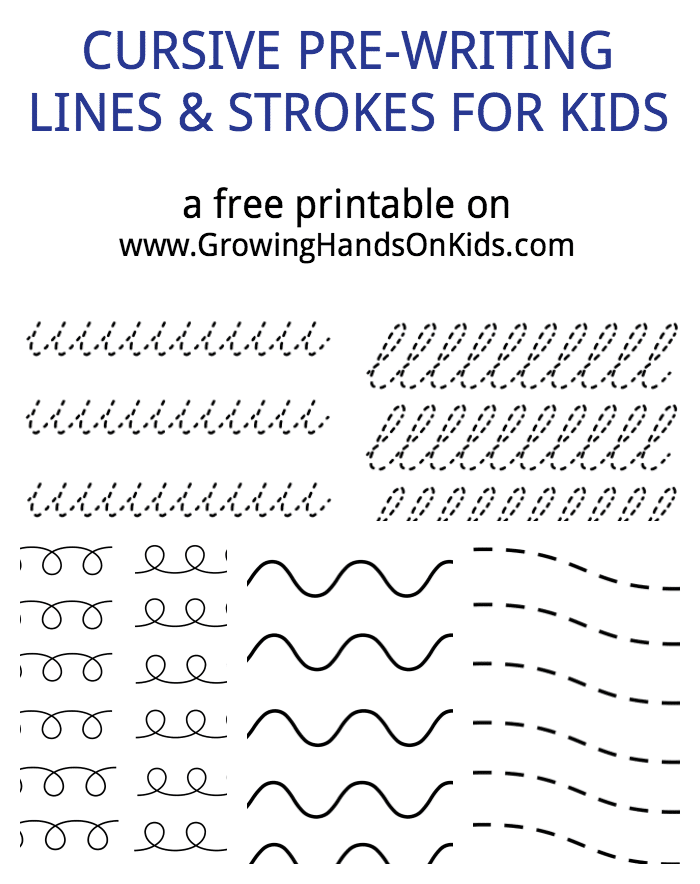 The printable includes the following lines:
The pages are simply designed to help save on color ink. You can also cut the pages into strips and include in busy bags or task boxes for multiple children to work on at the same time.
Cursive handwriting is an important skill that helps to connect both sides of the brain. If you have a children with special needs who is struggling with print handwriting, consider trying cursive with them. Many children can pick up on cursive handwriting easier because of the fluid motion and not needing to pick their pencils off the paper for each letter.
To get your Cursive Pre-Writing Lines & Strokes Printable for Kids, simply head over to Growing Hands-On Kids and scroll down till you see the green "download now" button.
Carrie Fernandez is the founder of Homeschool Giveaways and owner of  Daily Skill Building. She has been homeschooling for over 18 years, has two girls and works side by side at home with her awesome husband. She has been saved by grace, fails daily, but continues to strive toward the prize of the high calling of being a daughter of the Most High God.