Have you ever wanted to learn more about the country flag? These free resources about the American flag will help you and your kids learn all there is to know about the American flag.
I surely have always wanted to learn more about the American flag. Unfortunately, I waited until I started homeschooling to do it.
That is embarrassing. After all, I was in the United States Armed Forces. I should have known this, right? Well, I didn't.
All I knew was that our flag meant freedom. The flag represented the United States of America, the country that provided me the opportunities to strive for a better life.
Being in the military we were taught to respect the flag and that it represented all of us, the many colors, backgrounds, ethnicities, and more.
When I became a Christian I began to appreciate being in a country where we had freedom of religion. Then the American flag reminded me of that freedom.
I am sure that many of us can share a story about what the flag means to us, and that makes it a great reason to teach our kids about it.
Teaching kids about the American flag can be super fun. There are many different resources to use and hands-on activities to enjoy in your homeschool.
So, when teaching kids about the flag there are a few things you can start with. Here are some ideas:
Learn cool facts about the American Flag
The nickname of "Old Glory" was put on the American Flag in 1831 by Captain William Driver of the sailing vessel Charles Doggett.
June 14 is Flag Day, which commemorates the adoption of the flag of the United States. It was on June 14, 1777, by resolution of the Second Continental Congress.
American Flag Fun Facts FREE Printable | Playground Park Bench
Teach the kids some American flag etiquette
There is a U.S. Flag code that includes things like:
If you are raising a flag on a flagpole, it has to be risen quickly but then lowered ceremoniously. The base did this every day in the morning and at the end of the day.
The flag should never be displayed upside down, unless as a signal of extreme distress or danger to life or property.
A flag can be kept up indoors all the time, however, if it is outside light should be shown on it at night or taken down at sunset. (It should be lighted at all times outside whether by sunlight or a light source.
American Flag Etiquette | Nest Full of New
Use hands-on Activities
Make learning about the flag fun and engaging. We can get kids excited about the importance of the flag. Check out some activities below.
Activities and crafts about the American flag:
FREE American Flag Playdough Mat | Totschooling
American Flag Cootie Catcher FREE Printable | Red Ted Art
DIY American Flag Toothpicks FREE Printable | The Keele Deal
American Flag – Craft | Crafting Jeannie
Montessori Flag Building and Counting Activities | Montessori Training
Popsicle American Flag Magnet Craft | Today's Creative Ideas
Montessori Patriotic USA Flag Activities | Mama's Happy Hive
American Flag Crafts for Kids | Crafts on Sea
Handprint American Flag Craft | The Soccer Mom Blog
Super Fun and Patriotic American Flag Crafts for Kids | STEAMsational
American Flag Handprint Plus FREE Printable | Mom Dot
FREE Resources of the American Flag | ThoughtCo.
DIY Wooden American Flag & FREE Printable | Angela Marie Made
FREE American Flag Printables | Gift of Curiosity
Discover American history through the presidencies of those who have led it with this comprehensive resource.
This study takes a brief look at American history focusing on the actions of the presidents through reading comprehension, narration, notebooking, timelines, research projects, and more.
Teach kids the Pledge of Allegiance and Star-Spangled Banner
We once had to say the Pledge of Allegiance every morning in public school. All the school would gather in the auditorium in designated areas and then at the sound of a whistle, recite the Pledge of Allegiance.
Teaching the Pledge of Allegiance with Copywork | A Better Way to Homeschool
Music and Poetry: FREE Music Lesson on "The Star-Spangled Banner" | Music in Your Homeschool
Teaching the Pledge of Allegiance | Ducks'n A Row
Teach your kids about the Star-Spangled Banner for FREE Printable Worksheets | Bless My Budget
The Pledge of Allegiance FREE Coloring Page American Flag | STEMHAX
Explore more FREE resources about the American flag below:
FREE American Symbols Print Handwriting Practice
Books about the American flag for kids | Gift of Curiosity
Betsy Ross & The American Flag Unit Study | Faith and Good Works
American Flag FREE Unit Study | Year Round Homeschooling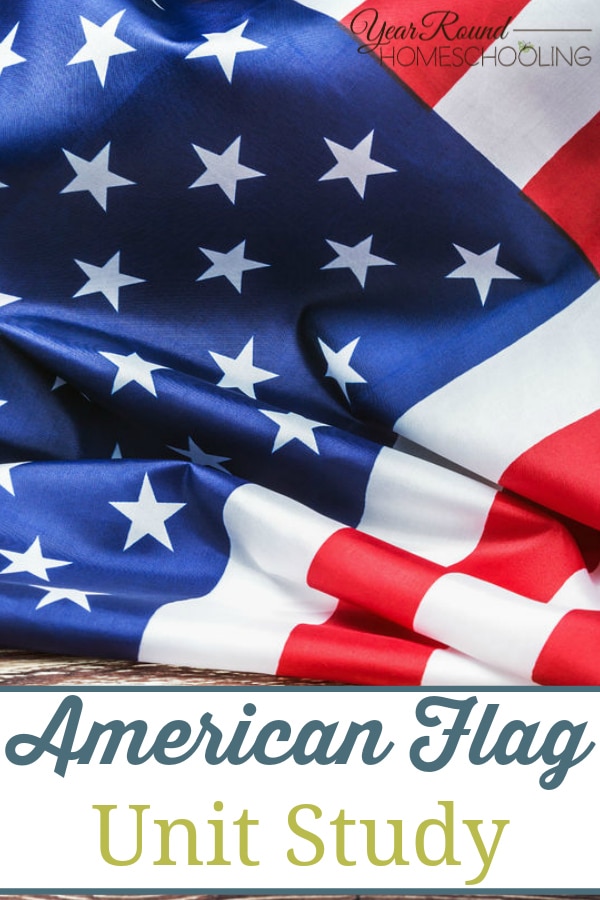 FREE American Flag Unit Study | Little House in the Cove
10 Fascinating American Flag Facts | Savings Sarah
Red, White & Blue USA Colors Meaning (FREE Printables) | Ink Happi
American Flag Flip Book FREEBIE | Love Believe Teach with Jo-Ellen Foody
FREE US Flags & Color book Flags | Designery
American Flag FREE Worksheet | Kindergarten Worksheets
American Flag FREE Trivia Pack | Year Round Homeschooling
FREE USA Flag Freebies | Little Stars Learning
Reading Comprehension (FREE): The American Flag and Book List | Mama's Learning Corner
The American Flag FREE Worksheet Download | Education.com
FREE American Flag Lapbook | Cynce's Place
United States Flag FREE Lapbook | Homeschool Helper Online
Facts About the American Flag | Simple Solutions
American Symbols FREE American Flag Activities | GreatMinds123
Coloring Page for American Flag | Family Education
Betsy Ross: American Flag FREE Printable (Need Log in) | Carson Dellosa Educaton
American flag-themed FREE learning resources:
American Flag Printable Skip Counting Puzzle | Activity-Mom
FREE American Flag Shape Matching | Totschooling
Star Spangled Math Activities: 10 Frames FREE Printables | A Little Pinch of Perfect
A Printable Poem About The American Flag FREE | Super Teacher Worksheets
Making Math Fun with an American Flag Fingerprint FREE Counting Activity! | Fun Handprint Art
Jeannette is a wife, mother and homeschooling mom. She has been mightily, saved by grace and is grateful for God's sovereignty throughout her life's journey. She has a Bachelor in English Education and her MBA. Jeannette is bi-lingual and currently lives in the Tongan Islands of the South Pacific. She posts daily freebies for homeschoolers!