We are hugely different in our families and our homeschooling styles, and to say the very least, what works for one family may not work for another family at all. When it comes to a homeschool schedule, we need to find one that will work for "us." Read some insight on how to make a homeschool schedule that works for your family perfectly.
Why stick to a homeschool schedule?
My best friend started homeschooling when homeschooling wasn't cool quite yet. I consider her a veteran homeschooler, for sure. The only problem with being a veteran homeschooler is that more often than not, veteran homeschoolers had to go through A LOT of changes before they found one that worked for their kids. They did all the leg work, for many of us today.
If you are a newer homeschooling family, maybe within the last five years, then whether you know it or not, you have it GOOD. There is such a wealth of information out there on various ways to homeschool that it can feel overwhelming.
Right now, we can be readily equipped to teach our children in any manner of ways like unschooling, classical homeschooling, roadschooling, gameschooling, eclectic homeschooling, Montessori, Charlotte Mason, a mix of them all (eclectic homeschooling), and so much more.
We can use all types of curriculum or even make our own. There are options to lifeschool, use printables, or homeschool entirely online. Whatever the case may be, we have tools to home educate and be rock stars at it.
After choosing how your children learn the best, you are still left with something astronomically essential. You are left with making a homeschool schedule that works for your family, and your family alone.
Any amount of time you spend homeschooling will tell you that you have to adjust to the ins and outs of your family's needs, wants, schedules, availability, interests, etc. it can be quite a challenge and no easy feat.
When I first started homeschooling, I was so excited! I was an early learning educator and observed over the years how my children learned. I knew their general strengths and weaknesses. A big error I did make was thinking I would have enough time for it all – by "it" I mean everything I had in my head to accomplish with my kids.
When you become a stay-at-home mom, whether you work from home or not, it feels as if the hours that you spent working outside the home are magically fast-forwarded when you stay home. In an office job, I felt as if I had a lifetime from the time lunch was over to the end of the day.
As a homeschooling family, I cannot count the times I realized I spent all day on only a few things, having to stop what we are doing and continue the next day. This even happens with a strict schedule.
The bottom line is, juggling home life as a homeschool family means making a schedule that works for your unique family and being OK with that schedule's flexibility.
So here is some insight on how to make a homeschool schedule that works for your family:
Note: If you are in another country, you can do the same as it pertains to your regulations.
We all know families who do very little, and we all know families that seem to do A LOT. What is the remedy for this homeschooling how-do-I-fair-with-others paranoia? Answer: Just DON'T.
Stop looking outwardly and start with your state regulations. You can live in Alaska, which could quite possibly be the freest homeschooling state in that they only require you to start at the minimum age of 7. OR you can live in Pennsylvania where parents must give official notice and get it notarized every year (lessons, immunizations, and other "required" health services included.)
So, firstly, check what you can and can't do according to where you live – even if you are roadschooling.
Your family is unique, so are your kids. Keep these differences in mind.
My two youngest children couldn't be more different when it comes to their interest in education. I have to set limits on the times my daughter studies because she can go hours on end. My son, on the other hand, couldn't care less.
This means that although you might set specific times and days to have school at home, you might have to be open-minded about how you schedule for each child.
For example, it would be great for both of my children to have an hour of reading each day. However, if I made my son sit down for an hour each day to read in one sitting, he would probably go bonkers.
Although we homeschool Monday through Thursday, my children's schedules look different. I try to use a lot of unit studies so that I can work with both of the kids on the same units but at different levels. Unit studies don't work for everything, and that is OK.
Evaluate your fixed routines, and work around them.
My husband takes my kids to do sports a lot in the evening time. When I say a lot, I mean like three to four days a week. I have learned that full days on their sports days do not work for my kiddos. On Tuesdays and Thursdays when they have Brazilian Jiu-Jitsu and Muay Thai, thy finish school by 2 p.m. Mondays and Wednesdays are long days at times and Fridays are only for makeup work if they have it.
Think about your life from the outside in, see how you can adjust your school time around your life and family. One thing is for sure; working homeschool around your life is much healthier than working your life around homeschool. I hope that makes sense.
Take a look at Carrie's school schedule for 2020-2021 and discover how you can keep your family from homeschool burnout.
Grab these FREE homeschool planning printables and resources to make a schedule that works for your family:
FREE Homeschool Planner Weekly Checklist | School Time Snippets
Homeschool Planning FREE Printables: Perfect For Your Homeschool Planner | Real Life at Home
FREE Homeschool Schedule Planner | 123 Homeschool 4 Me
20-page FREE Homeschool Planner | Homeschool Den
7 Homeschool Planners, You Can Print For FREE | Our Little Bunch
FREE Homeschool Planning Pages | My Joy-Filled Life
Homeschool Planner FREE Printable | Living Life and Learning
FREE Homeschool Planner-Poppies | Mom Wife Homeschool Life
Simple Homeschool Planning Pack (FREE) | The Crafty Classroom
Student Homeschool Planner (FREE) | Inspire the Mom
FREE Homeschool Planner and Scheduling Forms | Compass Classroom
FREE printable homeschool schedules and resources to fit your lifestyle:
FREE Printable Homeschool Schedule | Teach Beside Me
10 Unique Homeschool Schedules from Veteran Homeschool Moms | Organized Homeschool
FREE Weekly Schedule Planner Pack | My Joy-Filled Life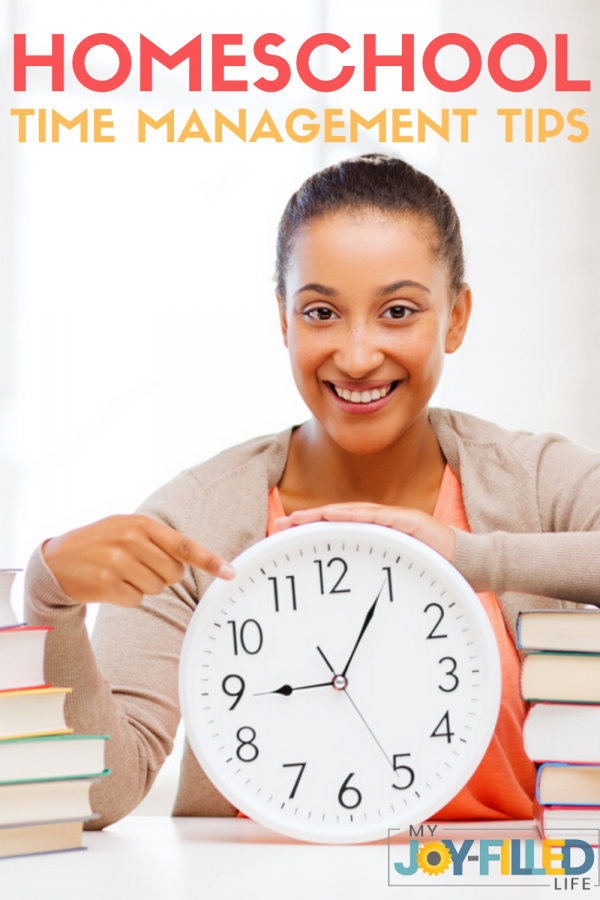 Weekly Schedule Template for FREE | Organized Homeschool
Visual Homeschool Schedule Plus FREE Printable | Hustle and Homeschool
Visual School Schedule FREE | this Reading mama
48 Visual Homeschool Schedule Cards | Hustle and Homeschool
FREE Homeschool Schedules for Each Grade | Confessions of a Homeschooler
Homeschool Schedule Printables FREE | Just a Simple Home
If you haven't had enough yet, check out these 7 Tips for Making a Homeschool Schedule That Works by Misty Mendoza.
Remember to make it a priority to pray and spend time in God's Word, both alone and with your kids, when creating your schedule. A schedule that works for your family should never push God away, but make Him a priority.
Additionally, embrace flexibility. If you are feeling burnt out or your kids are getting burnt out, stop for a moment. Take a break, remember why you first decided to homeschool and spend time with your kids to refresh.
That may mean you need to take a day or two off a month, or it may look different, like taking an impromptu family walk. Don't set your schedule and goals so rigidly that months pass without you really enjoying spending time with your kids—it is a blessing not allotted to many others. Enjoy every moment with your kids, and don't forget to schedule in some fun in your busy schedule.
Jeannette is a wife, mother and homeschooling mom. She has been mightily, saved by grace and is grateful for God's sovereignty throughout her life's journey. She has a Bachelor in English Education and her MBA. Jeannette is bi-lingual and currently lives in the Tongan Islands of the South Pacific. She posts daily freebies for homeschoolers!