Are you looking for some fun activities to go along with Ancient Egypt studies this year?

I never liked history when I was in school because it was so dry and boring. I hardly remember any of it, even all the facts that I had to spend hours memorizing just to pass the tests. Homeschooling is so different though. I have learned so much more about History as I have been relearning it with my children. One thing that always helps it to stick out are all the fun hands on activities that we do to help solidify what we are learning.
If you are studying Ancient Egypt with your children this year then you will want to add these fun hands-on activities to your studies!
Write your name in Hieroglyphics using this awesome Egyptian Name Translator!
You can also print this FREE Hieroglyphics Alphabet.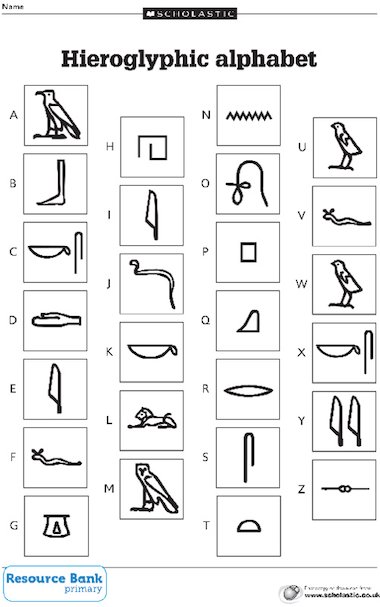 Make a Pharoah Headdress with this free template.

Make an Egyptian Headband, Scarab Beetle Necklace and Collar.

This is a fun one for girls! Mummify a fashion doll, then create a mummy case for it! 
Ancient Egypt Salt Dough Plaques
Ancient Egypt Salt Dough Cartouches
Paper Mache Canopic Jars – these use old Pringles cans!


Create Your Own Egyptian Paper Dolls – these are found under Paper Dolls of Ancient History

Mummify an Apple – there are many different experiments and fun ways to do this!
How to mummify an apple face – FREE instruction download
Apple Mummy Science Experiment
Egyptian Mummy Apple Experiment

Create a Mummy Snack! I love this post Yummy Mummies and Yucky Mummies! There are lots of fun ideas, including free printable apple mummy experiment worksheets.

Egyptian Coloring Pages – my kids love to color when I am reading aloud to them from our History Spine.
Ancient Egypt Map 
Ancient Egyptian Children
Canopic Jars
Design a Death Mask
Sarcophagus 
The Pyramids
The Sphinx
Tutunkhamun
Design a Sarcophagus

Egyptian Art Coloring Pages – there a bunch of different coloring pages of Egyptian art. Lots of patterns and fun designs to color in.
An Ancient Egypt Study would not be complete without creating your own pyramid models! Here are some fun ones:
Create a Lego Pyramid



Make a Sugar Cube Pyramid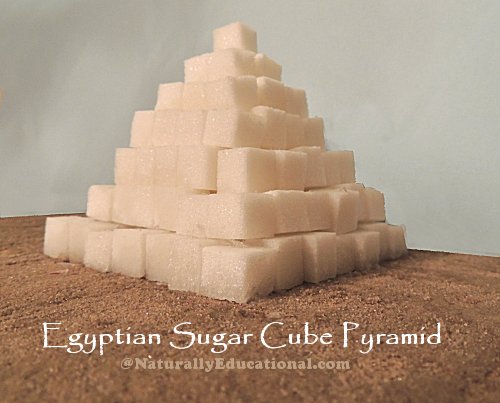 Make a Marshmallow Pyramid

Here are some of our favorite books on Egypt:
Check out our other post for more FREE Printables, Unit Studies and more!
Ancient Egypt Themed Resources and Freebies

Sarah is a wife, daughter of the King and Mama to 4 children (one who is a homeschool graduate)! She is a an eclectic, Charlotte Mason style homeschooler that has been homeschooling for over 16 years now. She is still trying to find the balance between work and keeping a home and says she can only do it by the Grace of God, and Coffee!