My kids are always going on "explorations" around the house. And during the winter, is the perfect time to channel that built-up energy into some fun learning activities. So I have gathered some fun Explorer related printables, books and activities. Use these as part of a larger Explorer unit or study the Explorers individually. Either way – your kids are sure to have a blast exploring!
Printables: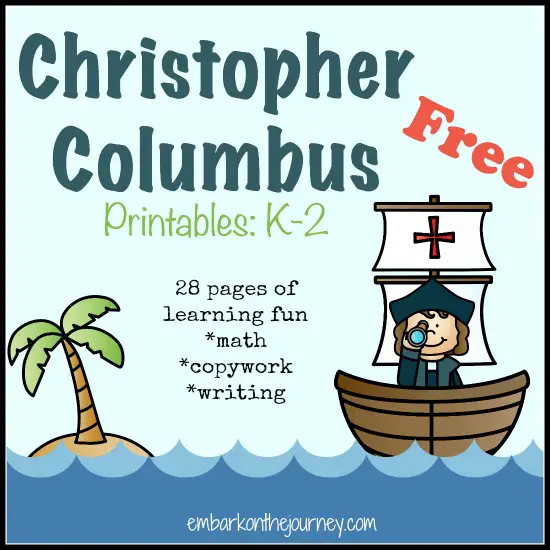 Christopher Columbus Printables
Explorers A to Z – Volume 1
Age of Exploration Printable Timeline Squares
Explorer Trading Cards
Explorers Unit and Notebook Pages
Christopher Columbus Lapbook
Lewis & Clark Coloring Page



Printables from In All You Do
Explorers Coloring Pages
Explorers Writing Activities
Explorers Mini Puzzle Unit
Books & Products:

A Picture Book of Lewis & Clark
The World Atlas
How to be an Explorer of the World
You wouldn't want to be a Viking Explorer
History for Kids: The Lewis & Clark Expedition
Jacques Cartier: Brave Explorers Every Child Should Know
Christopher Columbus
Polar Explorers for Kids
Henry the Explorer
Francisco Pizarro
Crafts & Activities
Columbus Day Activities
Lewis & Clark Explore the Park
Pretending to be Lewis & Clark
DIY Animal Tracks with Plaster of Paris
Sacagewea Activities
DIY Animal Tracks Memory Game
Want more inspiration, follow my Homeschool: History board on Pinterest!!