Everyone knows that breakfast is the most important meal of the day. As an adult it can be hard to make yourself sit down and eat when you have so much to do. As parents we know how hungry our kids are the second they hop out of bed and how important breakfast is for their growing bodies. Easy breakfast recipes will help get your entire family off to a great start.
This post is part of the
Kids in the Kitchen
Series
Breakfast is one of the easiest meals to cook. It is also one of the easiest meals to teach your children how to cook. Our family keeps backyard chickens so we always have an abundance of farm fresh eggs. My kids have been cracking eggs since they were two and could whip up a batch of scrambled eggs in kindergarten!
Now, cooking bacon and breakfast meats is one of the last things they learn how to cook because of all the grease. Yet there are many different types of breakfast recipes that you can teach them how to cook. These are also super fun to do together as a family and create some really sweet memories.
Fun and Easy Breakfast Recipes for Cooking With Kids:
Fun Animal Themed Breakfasts
My mother-in-law does this with the kids when they come over and they have the best memories with Grandma. I don't think I can top some of the cute things she comes up with, but you may want to try. If you have a picky eater, these always go over very well.
Silly Kid Friendly Stegosaurus Breakfast – Make and Takes
Teddy Bear Toast – Smart Mom Smart Ideas
Unicorn Pancakes – The Country Chic Cottage
Fun Animal Face Toast Treats – All She Cooks
Lion Face Pancakes – Good to Know
Pancakes for Ocean Week – Learn Create Love
Polar Bear Donuts – Wonder Mom Wannabe
Easy Kid Friendly Kitty Cat Bagels – My 3 Little Kittens
More Easy Breakfast Ideas:
French Toast Nuggets – Happy Hooligans
Sheet Pan Pancakes – Dinner Then Dessert
Ham Egg and Cheese Breakfast Sliders – A Mom's Take
Strawberry Greek Yogurt Waffle Cone Parfaits – The Chirping Moms
Sausage and Hashbrown Breakfast Casserole – This Delicious House
10 Minute Granola Balls – Beauty Bites
Sausage Pancake Breakfast Bites – Must Have Mom
Quick and Easy Breakfast Kabobs – The Good Stuff
Kid Friendly Breakfast Parfaits – Carrie Elle
Large Family Tater Tot Egg and Cheese Breakfast Pizza Sheet Pan Meal – Large Family Table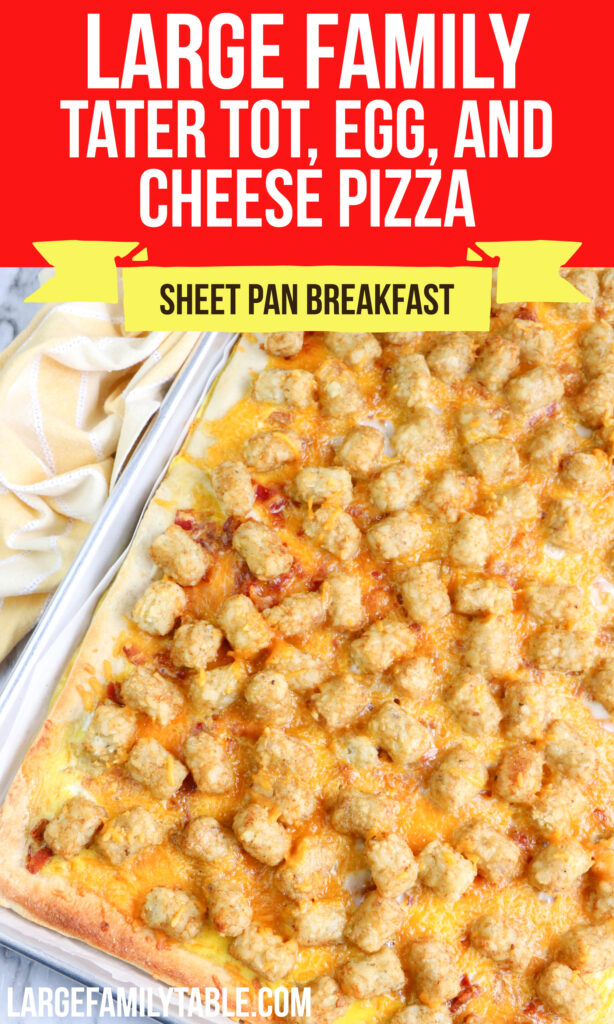 Easy Breakfast Recipes for the Freezer
Every homeschool family has one of those busy days where you feel like you never stop until bedtime. this can be a busy co-op day, or a field trip day, or a grocery shopping and doctor's appointment day. Whatever it is, these breakfasts are great to pull out when you know you need a nutritious meal fast!
15 Minute Breakfast Pizza Bagel Freezer Friendly – Busy Budgeter
Freezer Friendly Breakfast Quesadillas 4 Ways – Family Fresh Meals
Simple and Easy Freezer Breakfast Burritos – Unsophisticook
Make Ahead Breakfast Sandwiches – House of Nash Eats
Freezable French Toast Sticks – Super Healthy Kids
Mini Pancake Muffin Bites – Hello Yummy
Homemade Freezer Breakfast Sandwiches – Jess Fuel
How to Make Easy Freezer Pancakes – Making Life Blissful
40 Large Family Breakfast Freezer Meals – Large Family Table
Scrambled Egg Bites Freezer Recipe – Freezer Meals 101
Since we love to turn all things into a learning experience, you may want to throw in some of these units with your cooking lessons.
FREE Cooking Terminology Copywork
Resources for Learning About Foods Around the World
FREE Foods Around the World Notebooking Journal
Check out these other posts on teaching kids how to cook:
Why It's Important to Teach Your Kids How to Cook
How to Teach Your Child to Cook Even if You Don't
Sarah is a wife, daughter of the King and Mama to 4 children (one who is a homeschool graduate)! She is a an eclectic, Charlotte Mason style homeschooler that has been homeschooling for almost 20 years.. She is still trying to find the balance between work and keeping a home and says she can only do it by the Grace of God, and Coffee!
Series Navigation
Next: Fun and Easy Dinner Recipes for Cooking with Kids