Do you sometimes ask questions about a reading passage, and your kids just return a deer-in-headlights stare? Please tell me I am not the only one. That is what I get sometimes now, but when my son was little it was different. I would try to ask him about what I just had read him, and his answer was almost always… plainly… Jesus. It was adorable but I was like, "What else honey?"
If this is you, then these Charlotte Mason inspired narration cards may be able to help you effectively implement narration in your homeschool.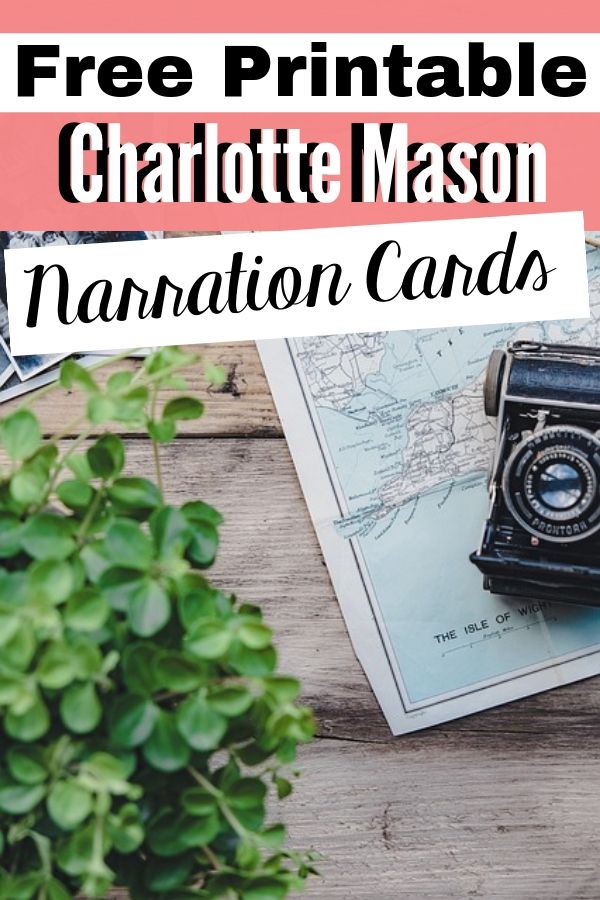 Do you struggle with implementing narration in your homeschool with your kiddos? Narration is a tell-all way to discover what your child comprehends from a text or resource.
It is supposedly simple and low-stress and children are said to be able to do it naturally. BUT – how? How do I get this to work for my kids and how can I get it to not stress me out of my kids aren't responding well?
I need a way to get started and for my brain to wrap around implementing this method is the most simple form. I think these narration cards are exactly what I need.
These FREE narration cards include science, nature study, history, books, and examples of questions you would ask for a Charlotte Mason exam. Very cool.
Take the Charlotte Mason Assessment to see if the Charlotte Mason homeschooling method is right for your family:
Jeannette is a wife, mother and homeschooling mom. She has been mightily, saved by grace and is grateful for God's sovereignty throughout her life's journey. She has a Bachelor in English Education and her MBA. Jeannette is bi-lingual and currently lives in the Tongan Islands of the South Pacific. She posts daily freebies for homeschoolers!