How many years do we come upon the month of December and totally forget an advent activity for our family? These ideas & resources for a meaningful advent with your family will motivate you to experience advent in your home.
I was guilty of this time and time again. We would be well within December and realize that it's too late to start Advent. What a bummer!
We always have good intentions, then life happens. We miss out on Advent. I honestly think that we don't realize what we are missing in not sharing Advent with our kids until we actually try it.
You have to just set it, select it, and step out in faith to do it. I promise it will benefit you and your kids.
We plan devotions and Bible reading plans with our kids. During Advent we can be intentional about studying the meaning for the season – JESUS.
What is Advent?
Advent can be defined as "The coming or arrival, especially of something extremely important." It means "coming" in Latin.
The duration of Advent is Christmas and the four Sundays leading up to Christmas.
So essentially, Advent is celebrating the coming of Christmas while learning all about the real reason for the season – cliché, I know but I couldn't resist.
We use this time to really focus on Christ's life from birth to death and beyond. We also can reflect on Jesus' command to the disciples concerning the coming of the Holy Spirit as well.
Another acknowledgment during Advent is that Jesus is coming again, but He no longer will come as a baby, but as a King and Judge. We not only use this time as a remembrance for who Christ was but also what he will come as upon his return.
Pretty exciting!
Is Advent really important?
If you go through a Christ-centered Advent process at home, you understand the importance of it. Let's not fool ourselves.
We are forgetful people, well I know I am. I do need reminders and I do need to be intentional about focusing on Christ. My wicked heart tends to go through life putting him aside if I am left to myself. So I have to organize and have to put myself into submission under the Lord – yes even with advent.
We do need to take advantage of what we should consider the greatest gift of the season for us and our children. They just need some help from us to understand it
How can we make it meaningful?
1- Keep Advent Christ-focused.
2- Keep it simple.
3- Don't skip, it is important.
4- Choose a specific time of day to do it.
5- Don't make it a drag. Enjoy the reason, enjoy the family time.
Thankfully, there are zillions of ideas for celebrating Advent that will fit your family perfectly.
Grab these ideas & free resources for a meaningful Advent with your family:
Advent Resources and FREE Printables Part 2
FREE Advent Resources and Printables Part 1
A Beginner's Guide to Observing Advent | Her View from Home
Advent Morning Time FREE Plans | Your Morning Basket
Books & Resources for Advent | Intentional by Grace
7 Meaningful Advent Devotionals That Your Family Will Love | The Purposeful Mom
18 Meaningful Advent Ideas The Entire Family Can Enjoy | Undoubted Grace
Learn About Advent with Truth In The Tinsel (For The Crafty And Not-So-Crafty Mom) | The Purposeful Mom
Keeping Advent, Advent – Ideas for Kids | Look to Him and Be Radiant
Christmas Advent – FREE Graphic- Finding TRUE Joy in the Journey to Christmas | My Hearts Song
Keeping Christ In Christmas: Celebrating Advent | With a Faithful Heart
Kid-friendly Advent FREE Printables | Being Confident of This
Celebrate Advent with Family: FREE Advent Activities Printable | Real Life at Home
18 Ways to Create an Uplifting and Wondrous Advent | Little Shoots Deep Roots
Advent Calendar FREE Printables | Picklebums
FREE Printable Advent Calendar with Scriptures | The American Patriette
Nativity Advent FREE Coloring Page | My Joy-Filled Life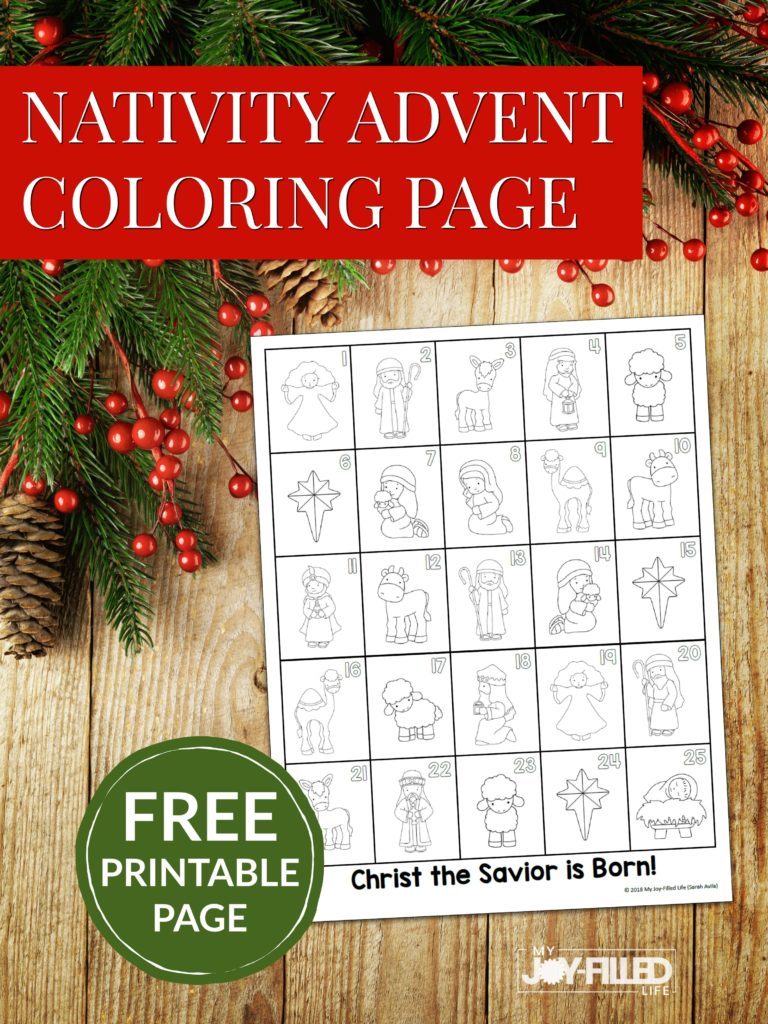 25 Days of Advent Prayer Guide | iBelieve.com
10 FREE Advent Printables with Scripture | The Merry Little Christmas Project
25 Names of Jesus – FREE Printable Scripture Advent Cards | A Virtuous Woman
Celebrating Advent with Children | More 4 Kids
FREE Printable Advent Calendars | My Joy-Filled Life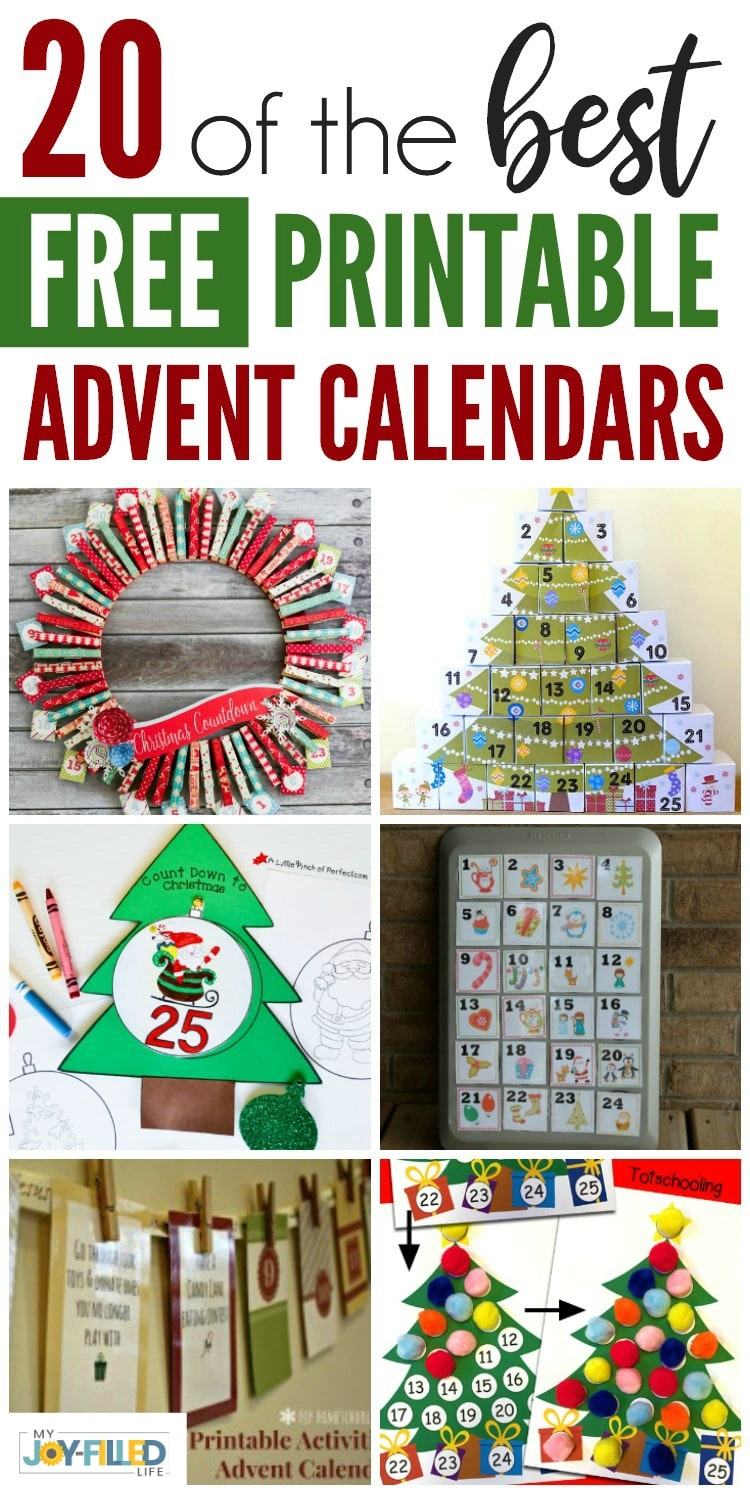 Celebrating Advent ~ Our Favorite Advent Resources -so far! | Homeschool Creations
5 FREE Advent Devotionals | Women Living Well
FREE Printable Advent Cards (Based on the Advent Jesse Tree) | This Reading Mama
"Gifts for Jesus" Advent Calendar 60 FREE Printable Cards | More Like Grace
DIY Advent Calendar with Activities and Scripture | Yellow Bliss Road
Advent Paper Chain Countdown – FREE Printable | Happy Home Fairy
DIY Advent Calendar – FREE Printable download | Man with a Van Edinburgh
Children's Advent Calendar | Blessed Mama Life
Who Is Jesus? Advent Calendar (FREE Printable) | Natasha Metzler
FREE Printable Activity Based Advent Calendar | The Happy Housie
Advent Calendar for Kids Reading Plan | Not Consumed
I urge you to try advent with your children in your Christian Home. Advent reminds us Christians of the true meaning of the season. In these days, we clearly see that it becomes more and more crucial for us to make our focus – of all things – centered around Jesus.
Usually, there is hustle and bustle in the streets. This year brings a polar opposite feel, yet in it all, we remain focused on the Creator in whom peace and joy can be found regardless of the circumstance.
As the meaning of Advent tells us, Jesus is truly coming again. He is returning soon.
Like we teach our children to wait for the coming of Christmas, we can also wait in great expectation for the coming of the Lord.
Let us end this year and begin a new one in preparation for his coming – whether it be with adorable Advent printables or engaging and fun activities.
Jeannette is a wife, mother and homeschooling mom. She has been mightily, saved by grace and is grateful for God's sovereignty throughout her life's journey. She has a Bachelor in English Education and her MBA. Jeannette is bi-lingual and currently lives in the Tongan Islands of the South Pacific. She posts daily freebies for homeschoolers!