There is something about magnets that make them super fun for kids to play with. Who am I kidding? They are fun for us all! These free resources for studying magnetism will help make learning about force fun.
We can buy our children loads of toys and the most elaborate of puzzles, yet giving them some items and a magnet will trump them both.
My husband has massive amounts of "stuff" in his tool room. My son found a random speaker magnet, that he carried around with him for weeks. Why!? Because kids are curious about all sorts of things.
Of course, we had to make this into an educational opportunity and ran with it. I went into resource mode and got the best resources I could find to help him and my daughter learn about magnets.
Magnets and experiments = perfect learning tools
Once we started doing experiments and activities, I knew that was the best way for my son to grasp the concept of magnetism. So, we did do a lot of worksheets and watched videos, but the magnetism activities were a HIT!
With these activities, my son learned that magnets can pull all types of objects, no matter the size shape, or consistency.
He learned with experiments that magnets couldn't pull other things like paper, glass, cloth, plastic, or underwear – don't ask. Yes, underwear.
Little kids will think, along with how they thought in the olden days, that magnets were magic. Think about it for a second. Things are moving without being touched.
Magnetism is a concept that little kids will enjoy and older kids will just the same. Taking the lessons up a notch is easy with the topic of magnetism. Magnets are actually really important in our world.
Think for a moment about how the objects around us need magnets. Our microwaves, refrigerators, earphones, speakers, medical equipment, electronics, and more.
However, it doesn't end there.
Our older kids will be astonished to learn how magnetism works. The Earth itself is a massive magnet that has a liquid metal core deep in its core that spins. This creates a magnetic field in the North and South Poles.
Guess what? Magnets themselves have a north and south pole. Magnetism was one of our favorite units, since both my 10-year-old and 14-year-old got so much out of it.
Your kids will get a lot out of these free resources for studying magnetism at home:
Magnets and Magnetism | Learning Junction
Learning about Magnets – for preschoolers (sensory fun for the letter M) | The Measured Mom
Magnet Facts For Kids | Cool Facts for Kids
Experiments with Magnets and a Printable Magnetism Book | Layers-of-Learning
Magnetism | Explain That Stuff!
Physics for Kids Magnetism | Ducksters
Lesson Plan: How Magnets Work | Education World
Magnetism | National Geographic
Magnets for Elementary Science | Internet 4 Classrooms
How to Explain How Magnets Work to Preschool Children | Sciencing.com
Introduction to Magnets FREE Download | Education.com
FREE Printable Magnet Unit | First Grade Wow
27 Ways to Use Magnets for Learning | We are teachers
STEM Magnetism | STEM.org.uk
Magnet worksheet for kids | The Measured Mom
Magnets Free Printable with Letter Size Teaching Posters | The Wise Owl Factory
A Magnetic Attraction… | Teaching Learning and Loving
Learning About Magnets: Tot School Unit Theme | Kara Carrero
The Science of Magnets in Kindergarten: Ideas and Resources (FREEBIE) | Lil' Country Librarian
Marvelous Magnets | First Grade Wow
Science: That's A Fact – Magnets | Fern Smith's Classroom Ideas
Magnetic and Non-Magnetic Sorting Record Charts | SparkleBox
FREE Magnetic Tile Printables | totschooling
Magnets & Magnetism Review Maze- Print & Digital (FREE) | The Trendy Science Teacher
Learn About Magnets | Science with Me
Magnet Station Activities FREE Booklet | Ashleigh
FREE Printable Magnet Word Games | ThoughtCo.
Magnetism Review Game FREEBIE | Love Learning
These activities will bring all the fun to your lessons on magnetism:
40 Fun Magnet Experiments And Play Ideas | Teach Beside Me
Magnet Pendulum | Teach Beside Me
Magnet Trays and Scale Weighing | Inspired Montessori
Science Exploration Activity For Kids: Magnets & Plastic Lids | A Little Pinch of Perfect
Montessori Monday – Montessori Magnetic And Non-Magnetic Activity | Living Montessori Now
LEGO Magnet Maze | Science-Sparks
Experiments with Magnets and a Printable Magnetism Book | Layers of Learning
Exploring Magnetism: easy magnet science experiment for kids | Go Science Kids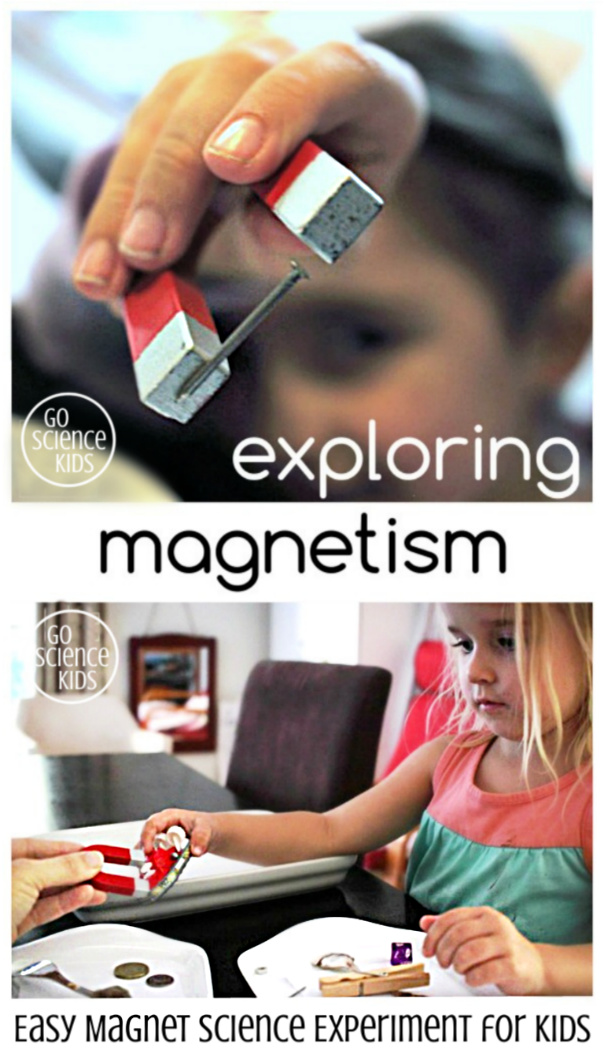 Science for Kids: Exploring Magnets | Pre-KPages
Magnetic Slime | Blooming Brilliant
Cool Magnetic Spider: STEAM Challenge| Preschool Steam
Fun Magnet Activities | Fairy Poppins
Mini Magnet Maze | Science-Sparks
Magnetic Ice Science Activity and Magnet Play Kids STEM | Little Bins Little Hands
Mess Free Magnetic Learning Center | Left Brain Craft Brain
Magnetic STEM: Exploring Magnetic Fields | Teach Beside Me
Exploring with Magnets–4 Fun Activities for Preschoolers! | Teaching Mama
Magnetic Slime Science Activity | Little Bins Little Hands
Fun Magnetic Scavenger Hunt | Inspiration Laboratories
10 Fantastic Magnet Experiments for Kids | Science-Sparks
Preschool Science – Magnet Exploration | Mess for Less
9 Science Experiments Explaining Magnetism for Kids | iGameMom
Magnet Experiments | PreKinders
DIY Magnetic Board | Playdough Plato
Fun with Magnets! | The Curriculum Corner
Add these videos to your magnetism lessons for some visual learning:
Magnetism science activity with recording sheets | theSTEMmum
The Science of Magnets Video for Kids | Turtlediary
Introduction to Magnetism | Khan Academy
What Can Magnets Do? Video Activity | Mystery Science
Magnetism – The Dr. Binocs Show – Educational Videos For Kids | Peekaboo Kidz
6 Science – Magnets – Attraction and repulsion | Walnut Learning System
If you have some speakers or earphones around the house, don't forget they have magnets in them. So, grab them for your lessons and enjoy!
Jeannette is a wife, mother and homeschooling mom. She has been mightily, saved by grace and is grateful for God's sovereignty throughout her life's journey. She has a Bachelor in English Education and her MBA. Jeannette is bi-lingual and currently lives in the Tongan Islands of the South Pacific. She posts daily freebies for homeschoolers!