Some would argue that art and music are among the most important subjects to teach in your homeschool. These budget-friendly ways to do art & music will help you figure out how to incorporate the arts in your homeschool routine without breaking your budget.
This post is part of the
Budget-Friendly Resources
Series
Do you need expensive art and music curriculum? No. Will you have to spend a ton on a music teacher or art instructor? No.
Budget-friendly ways to do art & music in your homeschool can be done. Most of the resources below are absolutely FREE. I just wanted you to have enough tools as to not feel as if you need tons of money to expose your child to the arts.
It can be easy to just push art and music aside, especially if kids aren't inclined to either. Some of our kids will push thorough just to get done with school, whereas other kids are rushing through school to get on a smart device.
Slow things down. Realize the importance of music and art in the lives of our children.
Here are a few things that stick out to me when it comes to integrating music and art in their homeschool journey.
-The statistics don't lie.
According to Americans for the Arts, a student who learns about arts is:
Four times more likely to be recognized for academic achievement.
Said to help with math and science scores (ex. countries that with mandatory arts/music programs – Japan, Hungary, Netherlands)
Sustained learning in music and theater correlates strongly with higher achievement in both math and reading
Low-income kids highly engaged in the arts are more than twice as likely to graduate compared to their peers with no art education and have a five times lower dropout rate.
-Music and arts also can improve memory, enhance creativity, enrich critical thinking skills, build confidence, and can help kids make connections between life and creating.
So we know we should teach it, but how do you do it if you aren't artsy or musically inclined? Better yet, how do you teach art and music if you are on a strict budget – like the rest of us.
Well, I want to help.
Explore a few budget-friendly ways to do art & music with your kids:
Use free resources that help you combine music and art into one lesson:
Resources to Make Do-It-Yourself Musical Instruments
Combining Art and Music in Homeschool | Our Good Family
37 FREE Online Art and Music Resources | Homeschooling Hearts and Minds
FREE Homeschool Art & Music Curriculum | Freedom Homeschooling
20 Homemade Musical Instruments | 123 Homeschool 4 Me
10 Easy-to-Make Homemade Musical Instruments | Music in our Homeschool
FREE Online Homeschool Teach Music and Art | Simply Be Wild and Free
44 Awesome Free Resources to Study Art and Music! | Homeschooling Hearts and Minds
These free lapbooks will help you maximize the arts with just a folder and items you already have at home:
FREE Music Theory Lapbook | Anna.Xanga.com
Music Theory FREE Lapbook | The Anna Matrix
Famous Artists Lapbook | DocPlayer
Expand your lessons to teach your kids about art and music from around the world:
Musical Games for Kids: Songs from Around the World | Edventures with Kids
Fun & Fantastic FREEBIES from Music Friends Around the World | The Plucky Pianista
Art History and Writing Integration | Whimsy Workshop Teaching
FREE Download: Around The World In 30 Days Activity Calendar | Kid World Citizen
Music Around the World Activities | Inside the Orchestra
Utilize the very convenient option of distance learning for FREE:
YouTube Arts & Crafts Channels, Videos & Playlists for Kids
FREE Elementary Music Distance Learning Activities | Frau Musik
15-Minute Music FREE Lesson for Juneteenth | Music in Our Homeschool
FREE Music of Israel Music Lesson | Music in Our Homeschool
Over 40, 15-Minute Music Lesson FREEBIES in One Place! | Music in Our Homeschool
Kindermusik Class – FREE Music Class for Kids – Try a FREE Class! | Freebie Depot
FREE Art Lessons on YouTube for homeschoolers | Wander Homeschooling
Totally FREE Art Curriculum and Notebooking Pages | Tinaʻs Dynamic Homeschool Plus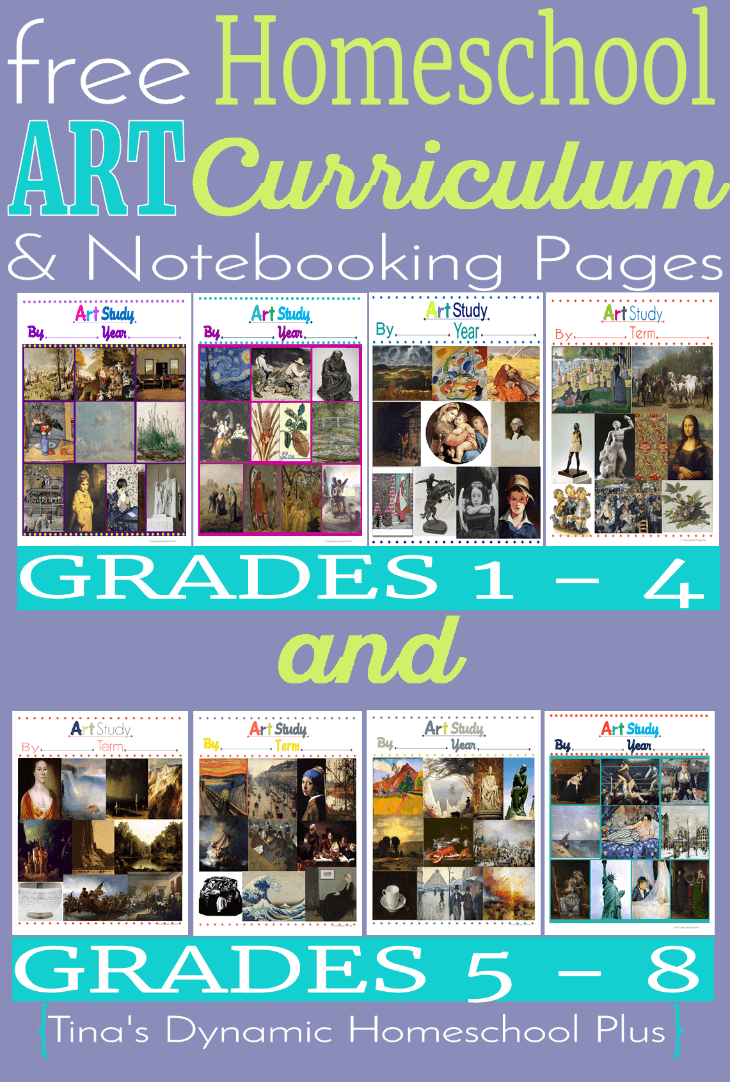 12 Art Lessons On YouTube Your Kiddos Will Love! | Homeschool Hideout
FREE Online Art Lessons for Homeschoolers | Homeschool Gameschool
FREE How to Draw Tutorials | Vicki-Arnold
Explore STEM Resources for arts and music so kids think critically and experiment with other subjects:
FREE STEM Resources for Arts & Music
Study Artists and musicians/composers with free resources:
FREE Famous Composers Cheat Sheets
Famous Composers FREE Notebooking Research Journal
How to Study Artists + Charlotte Mason Artist Study Download
Artists FREE Notebooking & Research Unit
FREE famous Artist Videos | Createful ART
Tchaikovsky and Britten FREE Sample Listening Pack| Agee and Row
Famous Artist Crafts For Kids | The Crafty Classroom
Use art and music to help your kids work through feelings and emotions:
Mood: Guess My Mood (FREEBIE) | More Time 2
Apple Feelings Art Project | Fantastic Fun and Learning
Art Activities for Social-Emotional Learning | Pathway2Success
Color Wheel of Emotions | Hope4HurtingKids
My Many Colored Feelings – Explore Emotions Through Art | Mosswood Connections
Children Can Explore Feelings With Texture People Art Project | Mosswood Connections
Virtual Tours are a great experience for art and music without even leaving your home:
Fine Arts Study at Home – Virtual Art Museums
Art Museums With Virtual Tours -Best Gallery Tours From Home | The Kitchen Table Classroom
Birthplace of Music | Boise State
Symphony Orchestra Field Trip | PBS LearningMedia
Do your kids love smart devices? Well, use these FREE art and music apps to roll with that.
20 Music Apps For Kids | Teach Beside Me
8 Best Music Apps For Kids | Online Tech Tips
Music Apps for Your Homeschool
Get your kids having fun and moving with these budget-friendly or totally FREE games and activities:
Animal Actions Rhythm Game FREE Printable | Lets Play Kids Music
8 Games For Teaching Music | LessonPlans.com
FREE Printable Musical Instruments Themed I Spy Game | And Next Comes L
The Ultimate List of Online Music Education FREE Games | Cornerstone Confessions
A Wonderfully Addictive Intermediate FREE Game | Colourful Keys
Musical Scavenger Hunt FREE Download | Yellow Brick Road
Take advantage of the absolutely free resources that can provide you with completely FREE at and music units:
Art budget-friendly resources
Teaching Art History Through Children's Literature With Free Art Timeline For Kids | The Kitchen Table Classroom
A Year of FREE Homeschool Art Lessons | Nurture Store
50 FREE Art Lessons | Hodge Podge
100+ FREE Art Lessons for All Ages | Hodge Podge
FREE Art Curriculum for Kids | Life in the Nerdom
Art History Detective Game FREE Activity Guide | ArtJistoryKids.com
FREE Art History Lessons for K-12 | Freely Homeschool
Artist Study and FREE Activities: Claude Monet (+ FREE Art Study Cards!) | Life Beyond the Lesson Plan
The Formal Elements Of Art For Kids With FREE Printable Book | The Kitchen Table Classroom
Art History and Writing Integration FREE Art Lessons | Whimsy Workshop Teaching
3 FREE Home Art Lessons | Expressive Monkey
Distance Learning Art Resources for your Students (FREE Templates and Videos) | Ms Artastic
Music budget-friendly resources:
Simple Ways to Introduce Your Kids to Music + Free Resources
FREE Music Theory Worksheets & Resources | 123 Homeschool 4 Me
Top 9 Absolutely Essential FREE Piano Teaching Games | Colourful Keys
FREE Printable Music History and Theory Worksheets | Help Teaching
FREE Intro to Music Book for Kids (Parents and Kids Download) | 123 Homeschool 4 Me
Orchestra FREE Coloring Pages | Mamaʻs learning Corner
Clapping Music FREE Music Tech Lesson Plan | Midnight Music
Learning Music for Kids (with FREE Printable) | The Pinay Homeschooler
Level 1 Music Theory Game: Bananas & Ladders | Colorful Keys (Subscriber FREEBIE)
Flash Cards Go Mobile FREE Download | Piano Guide
Treble & Bass Clef Dot-To-Dot FREE Worksheets | Color in My Piano
FREE Preschool Music Lesson Learning Pack | Year Round Homeschooling
Music FREEEBIES Round-up | Mrs King Rocks
FREE Music Notes Flashcards | Simple Living Creative Learning
Beginning Music FREE Course Download | A Musical Mom
FREE Music Lesson: Bizet Scarf Routine | BeccaʻsMusic Room
How to Have Your Children Take Music Lessons for FREE | Free Homeschool Deals
It doesn't have to be complicated. It can be as simple as this:
Give each child a piece of paper and ask them to paint while listening to music. Let them be free to create art while enjoying the art of music.
Jeannette is a wife, mother and homeschooling mom. She has been mightily, saved by grace and is grateful for God's sovereignty throughout her life's journey. She has a Bachelor in English Education and her MBA. Jeannette is bi-lingual and currently lives in the Tongan Islands of the South Pacific. She posts daily freebies for homeschoolers!
Series Navigation
Previous: Budget-Friendly Ways to Practice Math Skills