Heavy, thick, and costly geography books are soooo yesterday. All you need nowadays is a smart device/computer, the Internet, and a little creativity. Check out these budget-friendly ways to explore geography right from home with little-to-nothing.
This post is part of the
Budget-Friendly Resources
Series
Homeschooling on a budget isn't something most people just try to do anymore. Homeschooling on a budget is something most of us HAVE to do.
It is troubling to learn that geography is one of the most neglected subjects for students in public school settings. This time we are living in makes it extremely important to learn about the world around us.
The Internet has made the world smaller, more reachable, more real, and more necessary to learn about. We can't turn on the news without them mentioning countries like China, Japan, Israel, Europe, and more.
These countries aren't just ideas we learn about in textbooks. What happens around the world directly impacts the U.S.A and what happens in the U.S.A affects other countries around the world.
This is a concept that is extremely important to us, and our children to learn.
Keeping in mind how important it is and that we can't afford to spend large amounts of money on curriculum, it forces us to think outside the box. We have to make the most out of what we have and the free resources around us.
You won't want to miss these budget-friendly ways to explore geography at home:
Use technology
Use technology and screens to your advantage. One thing that many of us have is access to technology. Whether it be a computer, smartphone, laptop, tablet, or other, there are free geography sites, apps, and YouTube channels that can help.
Big List of Free Geography Learning Sites & Apps
10 YouTube Geography Channels Kids Will Love
FREE or Inexpensive Educational Apps | Weird, Unsocialized Homeschoolers
Ditch the expensive books and do hands-on activities and games.
Below you will find some ideas to help you get kids active and engaged when learning all about geography at home.
World Map Geography Activities For Kids + FREE Printable | A Little Pinch of Perfect
Study the World with 80 Montessori-Inspired Activities | ShillerLearning
Where Do I Live Printable FREE Activity | 123Homeschool4Me
Geography Through Art | GeoMatters
Are you looking for an EASY open-and-go U.S. geography curriculum that will go beyond teaching your students the states and capitals and help them develop independent learning skills?
Use Google Earth.
IT'S FREE.
When I moved to a teeny tiny island in the South Pacific Ocean, I thought it was absolutely incredible that my friends and family in the U.S. could see the exact plot of land where I lived.
Thankfully, teachers and homeschooling families across the globe have developed ways we all call can share on the many lessons and fun we can have with Google Earth. Here are a few ideas to use Google Earth in your homeschool.
Google Earth and Google Maps in the Classroom | To Engage Them All
15 Amazing Things Your Kid Can Discover with Google Earth | Bright Pips
Google Earth Landforms Tour | The First Grade Round-Up
1st Grade Geography Lesson with Google Earth | David Lee Ed Tech
Map My House FREE Download Activity | Education.com
Project about Your Town – FREE | Addie Williams
Use notebooking pages for geography.
Writing about what they discover is a great way for them to learn and ultimately remember what they are learning. Here are a few notebooking freebies for your kids to use and learn with.
FREE Geography Terminology Notebook
Geography FREE Notebooking Pages for Middle & High School | In All You Do
United States Geography fun printable pack of activities | Teach Beside Me
Make a geography lapbook.
Lapbooks are always a hit with visual learners. You also don't need much to make them. You may have to print out a page or two but can cut out and draw for the rest while still maximizing learning opportunities.
FREE Geography Lapbook | Homeschool Helper Online
Any Country Lapbook FREE Template | Homeschool Helper Online
Studying Geography with Lapbooks | Year Round Homeschooling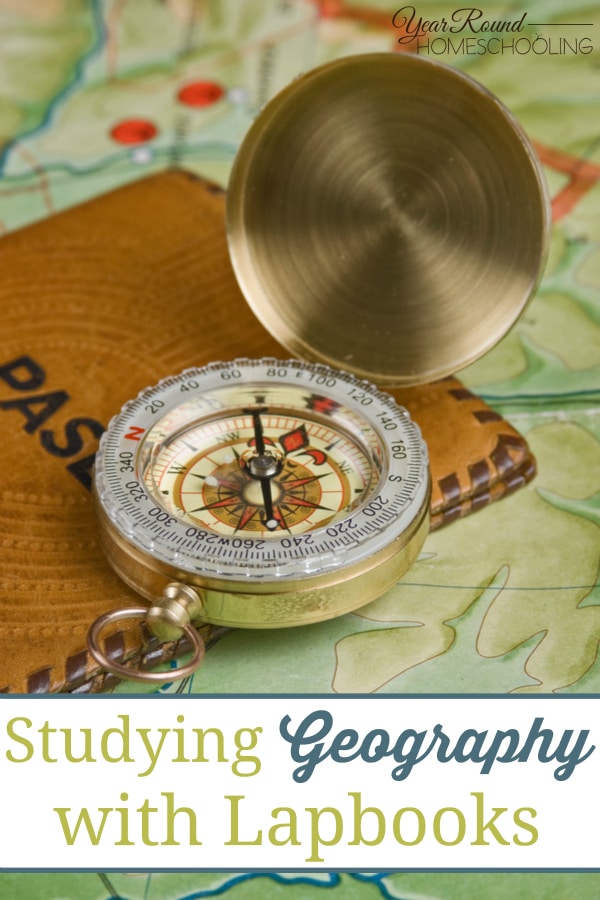 FREE curriculum for all ages:
Check out these resources that are actually full-blown curriculum resources that are absolutely FREE. Sometimes geography just isn't our "thing," but we can surely follow a curriculum and make it work well.
Homeschool for FREE: Geography | Amy's Wandering
FREE Geography Curriculum for All Grades | Life in the Nerddom
Explore USA Geography Curriculum | ABC to Acts
Globalmania | Masterbooks
Easy Peasy Geography | All in One Homeschool
World Geography | Georgia Virtual Learning
Get your hands on free geography resources.
Geography Resources: FREE Printables, Maps, and More
FREE Homeschool Geography Resources | Homeschool Creations
FREE Daily Geography Questions | Kovescence of the Mind
Reading Around The World: Elementary Geography And A Free My Country Study Packet | As We Walk Along the Road
FREE World Geography Resources for Teachers and Parents | Real Life at Home
Fun with Geography ~ FREE Geography Printables | Starts at Eight
World Geography Scavenger Hunt: Africa ~ FREE Printable | Starts at Eight
FREE Download: Around The World In 30 Days Activity Calendar | Kid World Citizen
USA Geography Printables for Kids (FREE Printables) | Natural Beach Living
Around the World in 11 Weeks | Peanut Butter Fish Lessons
FREE Geography Resources for Homeschool | Every Bed of Roses
FREE! Printable World Geography Cards | 123Homeschool4Me
Unit Studies from Around the World (FREE) | Homeschool Lessons
Incorporate Geography to Other Subjects
Another really smart and thrifty thing we can do is to let geography be intertwined throughout other subjects in your homeschool lessons.
Make learning about the world something that your child is eager to do. Using budget-friendly ways to explore geography takes the pressure off of you and helps kids embrace geography in fun, pressure-free ways.
Jeannette is a wife, mother and homeschooling mom. She has been mightily, saved by grace and is grateful for God's sovereignty throughout her life's journey. She has a Bachelor in English Education and her MBA. Jeannette is bi-lingual and currently lives in the Tongan Islands of the South Pacific. She posts daily freebies for homeschoolers!