Studying about animals always makes for fun lessons at home. These Free Printables and Unit Studies About Rabbits will help kids learn about these adorable hopping creatures.
Cute or not cute?
Did you know that although we think rabbits are adorable in the US, Australia sees rabbits more of a nuisance than anything else?
Apparently rabbits are everywhere, like rodents in many areas. They get into gardens and pester. I have heard of this before from farmers, but didn't know the sentiment was shared with a whole other country.
In Australia, rabbit populations are considered a serious "mammalian pest" and are considered invasive mammals causing millions of dollars of damage to crops.
European wild rabbits were introduced to Australia in 1859 so they could be hunted for sport. Within a short 50 year period following this, the rabbit population spread across the entire continent. They devastated Australia's indigenous flora and fauna.
This proliferation of rabbits was the fastest a mammal was introduced to a country ever. The continent now is home to at least 150 million feral rabbits. Basically, the rabbit is the country's pest.
Can you believe that?
I mean, I lived in New York and have seen rats as big as cats. Now THAT is a pest. At least the bunnies are adorable. However, I guess you have to be there to understand. To us, they remain a treasured pet and part of the farm animal ensemble.
Grab these Free Printables and Unit Studies About Rabbits for studying them in your homeschool:
FREE Rabbit Unit Study and Lapbook | Homeschool Share
Learning About Rabbits | First Grade Smiles
FREE Rabbit Facts : An Animal Study | A Dab of Glue Will Do
Rabbits Nature Journal (FREE Download) | Mom Wife Homeschool Life
Rabbit FREE Unit Study | Spatial Learners
FREE Rabbit Science Printables & Activities | Mrs. Thompsonʻs Treasures
All About Rabbits FREEBIE Unit | The Teacher Talk 22
The Tale of Peter Rabbit Printable Activities | Mama's Learning Corner
Rabbit Facts for Kids FREE Printables | Itsy Bitsy Fun
Peter Rabbit FREE Preschool Packet | Holistic Homeschooler
Cool Peter Rabbit Literacy Activities | Pre-k Pages
FREE The Runaway Bunny Printables | Homeschool Creations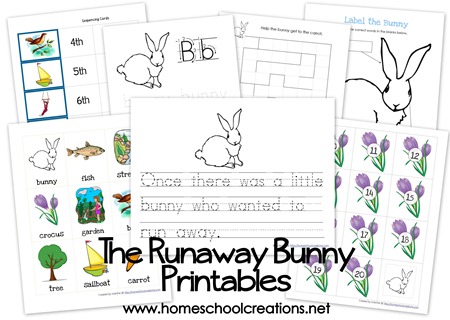 Ideas for Preschool Rabbits Unit | Preschool Activities Nook
Facts about Rabbits FREE Download | The Education Highway
Letter of The Week A-Z Series: R Is For Rabbit FREE Printable Craft | A Little Pinch of Perfect
FREE All About Rabbits Word Search | Puzzles to Print
Rabbit Nonfiction Printable FREE Work Pages PDF | The Wise Owl Factory
FREE Printable Build a Bunny Craft for Kids | Mrs. Merry
Bunny Activities | Early Learning Ideas
Feed the Rabbit Activity | Fun Learning for Kids
10 Cute & Funny Rabbit Coloring Pages For Your Toddler | Mom Junction
Rabbit FREE Coloring Pages for Kids | Just Color
FREE R is for Rabbit Art and Craft | The Teaching Aunt
Rabbit Facts & FREE Worksheets | KidsKonnect
Rabbit Theme Preschool FREE Activities and Crafts | First-School
Duck or Rabbit FREEBIE | Melissa Machan – First Grade Smiles
FREEBIE: Feed the Rabbit /f/ & /v/ Boom Cards | Thrifty Speechy
Rabbits FREEBIE | Rachel Lamb -the tattooed teacher
Animal Alphabet Coloring Pages: R is for Rabbit FREEBIE | TEACHERSAVERS
All About Rabbits (Easter) YouTube Listening Guide FREEBIE | September to Mrs May
FREE: Art Project – Rabbit Coloring Page | The Harstad Collection
WRITING PAPER: Rabbit *FREEBIE* | HardPlayed
You can discover a lot of information about rabbits besides them being a pest in Australia.
Now we know rabbits breed fast and breed a lot. The world's largest rabbit measured at 129.53 cm tall (4 ft. 3 in.) and weighed 22 kg. (49 lbs.).
Rabbits, like cats, purr when they are happy and relaxed. Rabbits can jump as high as 90 centimeters in the air – in one leap.
A baby rabbit is called a kit, a female is called a doe and a male is called a buck.
Whether you see rabbits as a pest or an adorable cuddly creature, studying them in your homeschool will be loads of fun!
Jeannette is a wife, mother and homeschooling mom. She has been mightily, saved by grace and is grateful for God's sovereignty throughout her life's journey. She has a Bachelor in English Education and her MBA. Jeannette is bi-lingual and currently lives in the Tongan Islands of the South Pacific. She posts daily freebies for homeschoolers!