Your kids will find it fun and interesting to study a western-theme and Old West history in your homeschool. Check out these free resources about the Old West to go alongside your lessons on western expansion and history.
The Old West has more to do with location than it does with a time frame. It was considered the western part of the United States during the 19th century (1800-1899, but some say even until 1920) time of expansion and settlement.
The Old West, also known as the American Frontier or the Wild West, occurred west of the Mississippi River. From the time this era began in 1800 to the 1900s, the United States grew from 5.2 million people to 76.2 million.
By the end of the frontier, the U.S. had 44 different states. The people moving to the west were definitely adventurers and came from all types of backgrounds. From business people to gunslingers, they all were looking for new opportunities.
I think one of the coolest things that came out of the Old West were the legends of the people around the era. The Old West had some pretty legendary outlaws that we still can hear about today.
Some of the famous Old West Outlaws were Billy the Kid, Belle Starr, Black Bart, Dalton Brothers, Jesse James, Frank James, Curly Bill, Butch Cassidy, and the Sundance Kid. Some of the famous lawmen were: Bat Masterson, Wyatt Earp, Pat Garrett, Wild Bill Hickok, and others like Buffalo Bill and Bill Tilghman.
Kids will enjoy learning all about cowboys and Native Americans, lawmen, and the outlaws, the gold miners, trappers, and explorers of the Old West.
This resource will help you learn and teach your kids about the people of the American Old West.
FREE American West Research Notebooking Unit
Here is some information about the Old West that your family may find interesting:
-Buffalo Bill created the Wild West Show. The show included a rodeo and sharpshooting. Annie Oakley was the most famous sharpshooter.
Buffalo Bill and Wild West Show Video
– The Pony Express of 1860 were relays of men carrying saddlebags on horseback with mail across a 2000-mile trail from Missouri to California. The pony riders covered 250 miles with mail on a 24-hour day.
-Farming and ranching changed when Mr. Joseph Glidden invented the barbed wire fence in 1874.
-I always thought the Wild West as something fun, but it was in fact called the "Wild" West because it was a hardship to travel there. The landscape was dangerous and war with Native Americans made life pretty wild indeed.
-In 1848, gold was discovered in the west and brought a "gold" rush of migration. Yet, not everyone who came over found gold and lost more than they gained.
-There were camels. Yes, camels. You never see them in Old Western Movies but they were there. The American Army brought 66 healthy camels from Egypt and Morocco.
They formed the US Camel Corps, thinking the camels would adapt well to the West while they carry food and supplies. It actually did really well, although many camels were killed or ran to the wilderness during the Civil War. The last sighting of a camel in the West was in 1941.
There are so many stories about the Old West out there. Searching online resources brought me into a rabbit hole. I didn't know what was real or not. Hours later I am no more clear than I was in hour 1.
Some sources said cowboys never really wore cowboy hats because they weren't practical. Other sources showed men who look ed like they were wearing a form of a cowboy hat. However, what is a cowboy without the cowboy hat, honestly?
Your kids will learn all types of fun and interesting information about the people who lived during the Old West and Wild West era.
Grab these free resources about the Old West to teach your kids about the Wild, Wild West era.
FREE Handwriting Practice Old West
100 Oregon Trail Homeschool History Resources | Tina's Dynamic Homeschool Plus
Rare Photos of the Old West That Will Leave You Breathless | Pens and Patron
Old West Legends – Adventures in the American West and Audio | Legends of America
10 Famous Outlaws of the Old Wild West | WorldAtlas
Quotes and Words of the Old West and Audio | Legends of America
Old West Wisdom and Audio | Legends of America
Frontier Facts & Trivia and Audio | Legends of America
Old West FREE coloring pages | Free Printable Coloring Pages
The Old West FREE Crossword | CrossWord Hobbyist
FREE Pioneer Printables And Montessori-Inspired Pioneer Activities | Living Montessori Now
Wild West FREE Worksheets for Kids | 123Homeschool4Me
Cowboy Unit ~ Preschool Corner | Homeschool Creations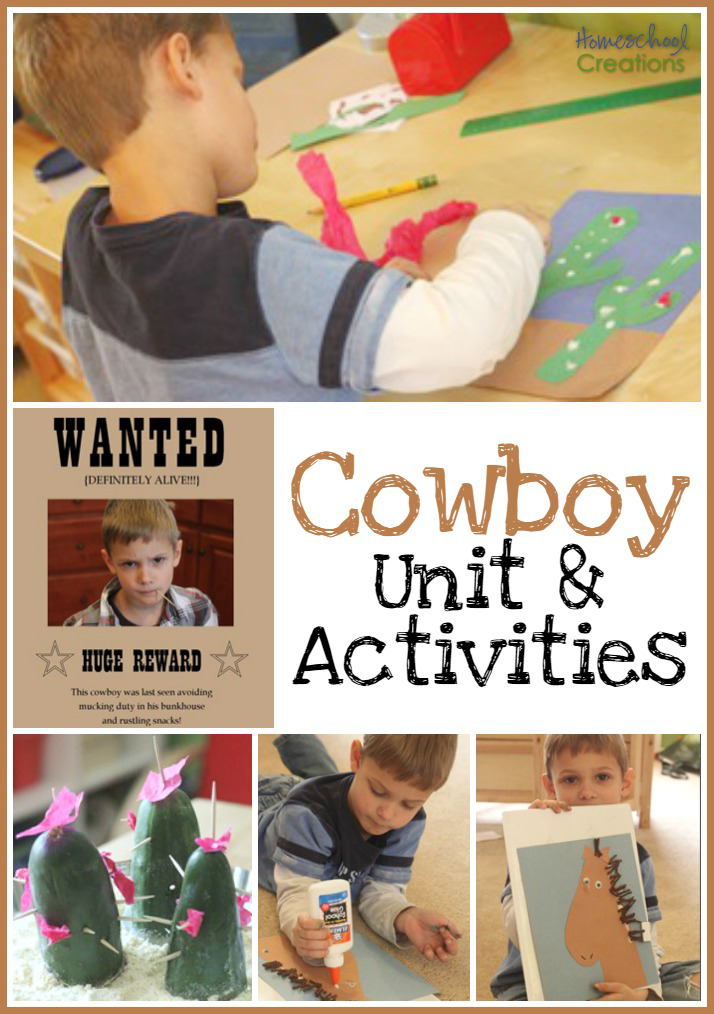 24 The Old West Coloring Pages | Coloring Book Fun
FREE Printable Wanted Poster Old West | DesaFira
Wild Women of the Old West FREE eBook |Books of Directory
Western Bingo FREE Download | Pre-KPages
Lewis and Clark for Kids – Activities, Worksheets, and more | 123 Homeschool 4 Me
FREE SOCIAL STUDIES LESSON – "Wild, Wild West Frontiersman; Davy Crockett and the Alamo" | The Best of Teacher Entrepreneurs
Learning About The California Gold Rush and FREE Resources | The Barefoot Homeschooling Mom
Sacagawea FREE Unit Study | Peanut Butter Fish Lessons
Westward Expansion Tot & PreK-K FREE Pack | In All You Do
Lewis & Clark FREE Lapbook | Homeschool Helper Online
Westward Expansion Coloring Pages | In All You Do
American Old West facts for kids | Kids.Kiddle
Wild West Facts & FREE Worksheets | KidsKonnect
Westward Expansion and the Old West FREE Resources | Ducksters
Wild West Preschool Basic Math Concepts FREE 13 Page Printable Pack | Miniature Masterminds
Westward Expansion for Kids | 123 Homeschool 4 Me
The Wild West FREE Resources, Lesson Plans & Activities | AmericanHistory.MrDonn.com
Explore Old West Activities to share with your kids alongside your history lessons.
Western Game Ideas | G+ Grandparents Plus
Panning for Gold Activity | Mess for Less
Western Block Play | Pre-K Pages
How To Throw A Gold Rush Party | Research Planet
Of course, the Old West wasn't all good and happy cowboy life. The western expansion came at a cost of the relocation of Native Americans. The new settlers took over lands and in many situations, the natives were forced out.
It was tragic yet, it was a part of our history to where we all are today. To learn more about American history and Native Americans who were here before others, check out these awesome resources:
Resources to Teach Kids About Native Americans
FREE Native American Tribes of the US by Region Cheat Sheets
Native American Resources | Write Bonnie Rose
Jeannette is a wife, mother and homeschooling mom. She has been mightily, saved by grace and is grateful for God's sovereignty throughout her life's journey. She has a Bachelor in English Education and her MBA. Jeannette is bi-lingual and currently lives in the Tongan Islands of the South Pacific. She posts daily freebies for homeschoolers!