Summer is the perfect time for reading. I remember sitting in my room or outside in my chair for hours reading a book during the summer months. My mother would have to remind me to eat lunch most days because I was engrossed in whatever book I was reading at the time.
I loved all the Dr. Seuss books when I was younger. As I got older, I loved The Babysitter's Club books. I am pretty sure I owned most of the entire first series. I had read them all, so one summer I decided I would open up my own "lending library" from my bedroom window.
I had posted hours on my window and even put slips in the books to mark when people had checked them out. We pooled all the books from our house that summer and had an almost endless line of kids at my window every day checking out books. It was so fun!
Now that we homeschool, I love using summer as a way to remind them that reading can be challenging but fun. One way to do that is by utilizing Summer reading programs. Incentives are a great way to get kids excited to read. Even small incentives can do the trick for most kids! And if yours are like mine, once they start, they get hooked on the book, story and characters, and can't stop!
Using reading programs or challenges is a great way to improve your child's reading. Check out these FREE reading logs, bookmarks and more to use this summer.
10 Weeks of Summer Reading with FREE Unit Studies
FREE Summer Reading Rewards Printable Pack
FREE Printable Summer Bookmark to Prevent the Summer Reading Slide
Free Summer Reading Challenge Log & Bookmarks
Printable Summer Reading Challenge from Inspire the Mom
A Reading Log Kids Can Color from This Reading Mama
Printable Reading Reward Kit | Simple Living Mama
Middle and High School Reading Charts from Year Round Homeschooling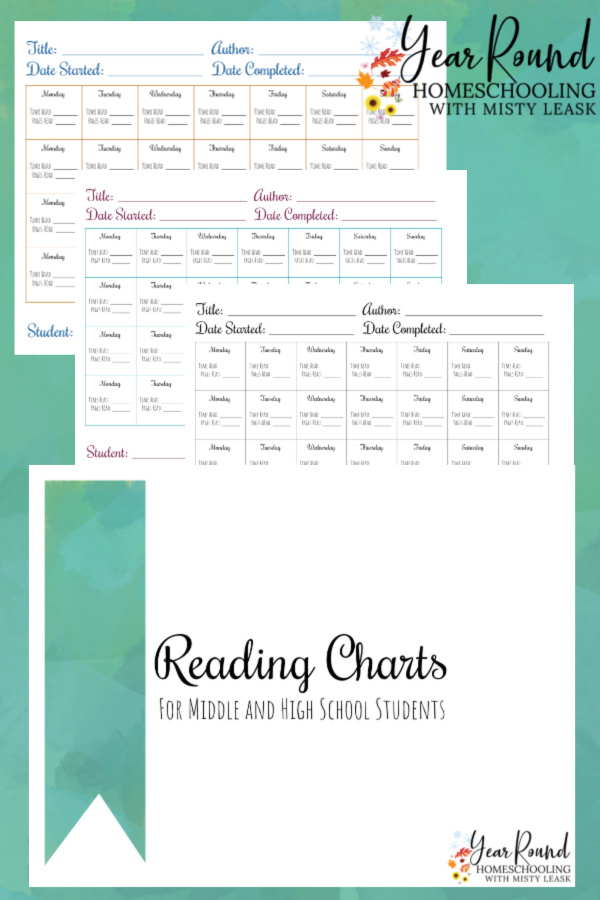 Summer Reading Lists from Year Round Homeschooling
Summer Reading Logs from Fantastic Fun and Learning
FREE Printable Summer Reading Log and Bookmarks to Color from Real Life at Home
FREE printable summer reading game for kids from Chickabug
Summer Reading Bingo Challenge for Kids (Free Printables) from The Chirping Moms
FREE Summer Reading Calendar from No Time for Flashcards
Summer Reading & Writing Fun Pack from In All You Do
Spaced Themed Printable Bookmarks and Reading Logs from Real Life at Home
Summer Reading Bucket List from Create Teach Share
Summer Break Reading Review Pack for Young Learners from School is a Happy Place
Summer Reading Goals and Log Sheet from Teach Mama
Ice Cream Printable Summer Reading Log from Look! We're Learning!
Summer Reading Printables from Simple As That
Summer Reading Chart & Reward System from Pretty Providence
Reading Challenge Charts from Homeschool Creations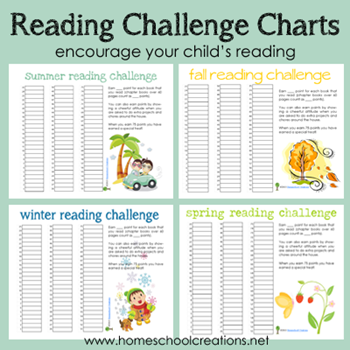 Summer Reading Program for Families from Old Salt Farm
Summer Reading Journals and Writing Activities from Overstuffed
Printable Summer Activities Binder from Thirty Handmade Days
Find more homeschool resources on my Pinterest boards!