America would not be what it is today, without the very brave men and women that came to settle the raw, and wild land. Have you ever thought about doing a unit study on the famous pioneers, settler and mountain men that helped to establish America?
I thought it would be interesting to put together a list of famous people that your kids can learn more about when studying this era. This is by all means, not an exhaustive list. However, it will get your kids started on maybe doing some research of their own.
There are so many fun people to learn about and lots of interesting facts. Your kids who love adventure will have a lot of fun with these. When you start reading about one person, you may find something else fun to read about and so on. Thus, the rabbit hole of homeschooling research!
Famous Pioneer Settlers:
When you study American History you usually learn about the original settlers, the Vikings and the Pilgrims. They came to America first from another country. The pioneers were American settlers that traveled and settled within America to have their own land and fulfill their dreams.
Ezra Manning Meeker was an American pioneer who traveled the Oregon Trail by ox-drawn wagon as a young man, migrating from Iowa to the Pacific Coast. He made the trip multiple times and helped to memorialize the Trail, repeatedly retracing the trip of his youth.
Learn more about Ezra Meeker, famous settler and pioneer at Legends of America.
The Oregon Trail: FREE Resources and Printables
The Unheralded Pioneers of 19th Century America were Free African American Families from Smithsonian Magazine. I found this story so fascinating about the African American families that were free from slavery. They were amazing pioneers who overcame so much to move Westward.
Other Characters in Frontier History from Legends of America – this lists lots of colorful characters from the wild west, as well as many famous pioneers, settlers, artists, explorers and more!
Lewis and Clark
Lewis and Clark were explorers that paved the way for the American West. This led to more pioneers, settlers and famous mountain men that traveled with them. Their voyage covered more than 8,000 miles in less than two-and-a-half years!
Learn more about their expedition from History.com – Lewis and Clark Expedition and Westward Expansion
Lewis and Clark Ultimate Guide – Tinas Dynamic Homeschool Plus
You may also enjoy these resources to go along with a unit study on pioneers and settlers:
7 Pioneer Crafts to Try at Home
FREE Pioneer Time Period Printables and Unit Studies
Famous Mountain Men:
Once the land was settled, there were many mountains, and wild terrain that still needed to be explored and claimed. This is where mountain men came in handy. These adventurous men were not afraid of the dangers of the wild, and could live off of the land as they were exploring. The mountain men were true pioneers by venturing into the unknown territory west of the frontier.
Mountain men are known for their fur hats. This wasn't a fashion statement, but a practical one. Most were fur traders, and animal trappers. They needed the fur for warmth in the cold mountains.
John Colter
He first got his sense of adventure traveling with Lewis and Clark to explore the west. Colter was a fearless mountain man that lived in the mountains fro over two years. He was an American trapper, explorer and guide. John Colter was also the first white man to see and describe what is now Yellowstone National Park. Learn more about John Colter, fearless mountain man at Legends of America.
Read more about his life at John Coltor: The First Mountain Man – The New American
Jim Bridger
Jim Bridger was one of the mountain men and pathfinders that followed the Lewis and Clark expedition. He was employed by fur trading companies to trap beavers and other animals for their fur. Since he handled lots of fur and animal pelts, he did a lot of work and trading with the Indians. He is credited with discovering the Great Salt Lake in 1824.
Learn more about the biography of Jim Bridger at Brittanica.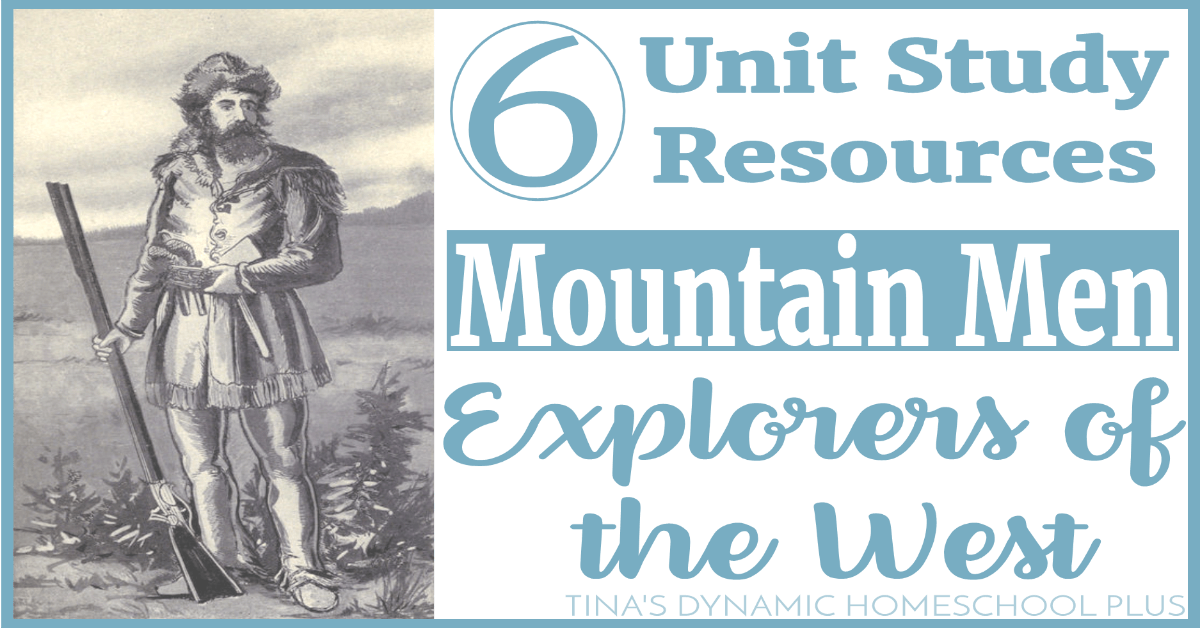 Jedediah Smith
He was a mountain man, trader and explorer who was the first American to enter California from the east and return overland. He led dozens of men over the Yellowstone River to open new trapping grounds. On the way there he was attacked by a grizzly bear!
Biography of Jedediah Smith – Brittanica
Learn more about Jedediah Smith, with a map of his travels at Legends of America.
Daniel Boone
Daniel Boone was a famous American explorer and frontiersman who blazed a trail through the Cumberland Gap. This provided access to the western frontier and paved a way for future explorers and travelers. This opened up the Appalachian mountains and founded the settlement of Kentucky. He was a brave explorer who was captured by Indians on his travels, and his children were also captured by Indians and he rescued them.
Read more about Daniel Boone with free worksheets at Kids Konnect.
Daniel Boone Coloring Page with information on the Indian captures.
Sarah is a wife, daughter of the King and Mama to 4 children (one who is a homeschool graduate)! She is a an eclectic, Charlotte Mason style homeschooler that has been homeschooling for over 16 years now. She is still trying to find the balance between work and keeping a home and says she can only do it by the Grace of God, and Coffee!