Americans have quite a reputation around the world of not knowing geography and history from — around the world. It's quite interesting. It seems we are super focused on our own history and continent. Our children need to know about world history, especially during these times when events around the world are affecting America more and more.
Hands-on activities for studying world history are, by far, the best way for your kids to get a deeper understanding of the countries all around us.
This post is part of the
Hands-On History Activities
Series
Many homeschooling families find history to be one of the most challenging topics to teach their kids. We find it difficult because we have mostly been taught world history one way. We read, then report on what we have learned. We take a multiple-choice exam with the essay question at the end.
That is probably why, when we first start teaching world history at home we are stuck at times. It is almost like we are frozen in wondering how to teach it in a way that we would have liked to learn it.
We know that we should try to get our kids to be interested in our lessons, and we know that when it comes to world history, a textbook just won't do most of the time.
I find that it would be good for our children to know why it is important to learn world history in the first place. We don't want to leave our kids wondering why they are learning about the world's history. It would mean more to them if we can explain why they need it.
Here are a few reasons you can share with your kids to explain why learning world history is crucial for them to learn:
1. World history includes significant events that affect a large number of people, even in our country.
2. Knowing about world history sets the foundation for our children to understand how the world has gotten to its current state – whether good or bad.
3. Studying world history will help your children be comfortable with change. Change has happened in history over and over again, and has shaped the state of countries today.
4. There is a saying that says, "Those who do not remember the past are condemned to repeat it."
5. World history provides cultural literacy for our children, making the world not so big.
6. One of the most important reasons why we should study world history is because it maps out the correlations between the world and the history of Christianity. World history and its historical accounts prove that the Bible is true.
Once kids understand why it's crucial to have knowledge about world history, the next step is actually exposing them to it.
I don't say "teaching" kids world history because that sounds like the traditional idea of reading, studying, and taking a test. However, learning about world history should be an experience, not just a skill to pick up or a fact to memorize.
That is why hands-on practice is so important. Our kids can memorize and dump the information all day, but they won't truly understand how the world's history all intertwines and connects.
To keep kids engaged and getting a more in-depth understanding, these hands-on activities for studying world history will help.
Timelines
Ideas for Making Timelines in Your Homeschool | Bright Ideas Press
Hassle-FREE History Timelines| Table Life Blog
Blank World History Timeline | Research Parent
Games
125+ Games for Teaching History | Year Round Homeschooling
13 Free and Fun BEST Printable History Board Game | Tina's Dynamic Homeschool Plus
GAMESCHOOLING: The Best History Games for Your Homeschool | My Little Poppies
The Lagoon Group 1706 Mini Tabletop Brainbox World History, Nylon/AOutset Media – Explore the World – Test Your Knowledge and Learn Interesting Facts from Around the Globe – Ages 7+Hands-on History: World History Activities – Teacher Resource Provides Fun Games and Simulations that Support Hands-On Learning (Social Studies Classroom Resource)Timeline ChallengeBrainbox All Around The WorldBrainBox for Kids – World History Card Game
Visit Historical Landmarks
Go to a museum
Maybe not live in person but virtually, you totally can.
12 Famous Museums Offer Virtual Tours You Can Take on Your Couch (Video) | Travel and Leisure
Top 10 virtual tours: see museums and the world without leaving home |Tech Radar
After your kids take the virtual tours, then do the next activity below:
Have a play and re-enact an event in history.
American, European & World History YouTube Channels & Videos for Kids
Meet someone who lived during that time in your community.
Lapbooks
History Lapbooks | Sonlight
Lapbook Project Passport World History Study: The Middle Ages: A Review | Castleview Academy
Research then cook food from that time for countries around the world.
FREE Food Rationing and Recipes from WWII Printable – Part One | Free Homeschool Deals
Play dress-up for the world-historical times your kids are studying.
Project-based World History Projects
Using project-based learning experiences will help children have real-world experiences. The experiences make lessons meaningful and engaging for your kids.
Project-Based Learning Packet for ALL of World History | Students of History
WORLD HISTORY Research Projects – Set of 27 Brochures – DISTANCE LEARNING | Project Based Learning with Elle Madison
PowerPoint Presentations
World History Powerpoints for High School | Student Handouts
These power points will have students working on outlines, worksheets, maps, pictures, and more right alongside your lessons.
Older kids can create an argument for or against a side of a world event.
Do crafts relating to a country during the period.
Butterflies to remember the Holocaust | Adventures in Mommydom
Your kids can create hands-on clay or playdough artifacts from specific eras in world history.
FREE "Less Mess" Explore the World: Research a Country or City | The Peanut Gallery
Draw and Write Through History: An Interactive Curriculum | The Joy-Filled Mom
Grab more resources to help your kids with studying world history at home:
World History Notebooking Pages | Homeschool Helper Online
World History Lesson Plans & Activities | Share My Lesson
World War II: This Day in History ~ D-Day June 6, 1944 – FREE Printables & Resources
FREE World History Curriculum (Part 1) | Field of Daisies
FREE Homeschool World History Plan (Teach all ages at once!) | Field of Daisies
FREE: The Mystery of History Planning & Portfolio Pages
World History Activities | Education.com
Hands-On History Lessons Your Kids Will LOVE | Proverbial Homemaker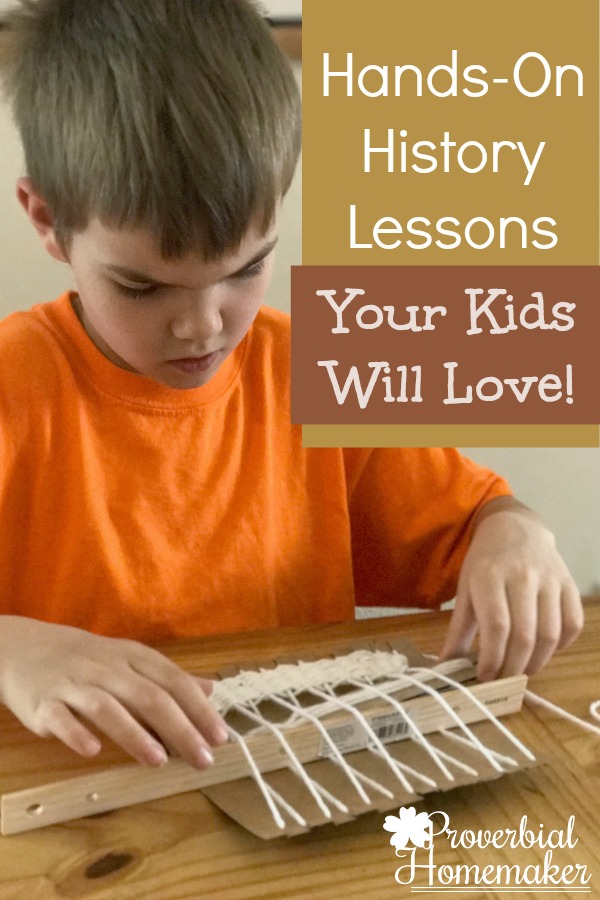 World History 1 Daily Warm-Up Activities | Students of History
Get the Most Out of a FREE World Book Membership
FREE Printables You Can Use With Story of the World
Here are some books you may want to use as resources with your lessons:
The Who Was? History of the WorldWhen on Earth?: History as You've Never Seen It Before! (Where on Earth?)Timelines of EverythingHistory Year by Year: The History of the World, from the Stone Age to the Digital Age
Exploring world history with our kids provides them with a well-rounded education where they understand how we have learned from mistakes. They can even see how countries of the world may have even made a few of the same ones over and over.
World history explains why our world is the way it is right now. But most of all, it helps them be aware of the impact that country decisions have on other areas around the world.
Although we are thousands of miles and oceans apart, we are all connected. What one country does may affect and impact a few others at the very least.
Bringing awareness to this concept will help your children be more aware of the happenings in the world that may one day affect them more than they know. Hands-on activities for studying world history help kids remember and engage with lessons that bring this type of awareness.
Jeannette is a wife, mother and homeschooling mom. She has been mightily, saved by grace and is grateful for God's sovereignty throughout her life's journey. She has a Bachelor in English Education and her MBA. Jeannette is bi-lingual and currently lives in the Tongan Islands of the South Pacific. She posts daily freebies for homeschoolers!
Series Navigation
Next: Hands-On Activities for Studying Ancient History