Before I begin, I will admit that I have no sympathy for parents who dread spending 24/7 with their spouse and kids. I will tell you why in a moment. Of course, I am not saying it isn't easy or that you won't go bonkers now and again. I will say that I am all about spending time with the kiddos, even if it's tough. Here is some of my insight into how to stay home 24/7 with your spouse and kids.
It is all about perspective – a godly perspective.
Some years ago, my in laws asked my husband if he would come back to the island where they live to help them. In their culture, the youngest son usually takes care of the parents (FYI: I didn't know this when we first got married. Maybe that was a good thing.)
So we decided to move to an island with a little over 100,000 people in all of its 176 islands, called the Tongan Islands (Kingdom of Tonga). I decided to stay behind in America for a year with my oldest daughter. I spent this time getting her settled in college, selling our home and assets, hiring a replacement for my official position, etc.
Spending time with my oldest daughter was golden, It brought us closer than ever and was priceless. I did terribly miss my two youngest children and husband.
I felt like they were new people when I finally saw them again. The kids grew so much, and my hubby was different.
Now, I miss my eldest daughter, terribly. So you could see how spending 24/7 with my family is A-OK with me. Why? Because even if they drive me crazy and I drive them mad, I know that our time is limited. They are grown and out the home faster than we can count and we will never get this time back.
Here is another perspective. My sister-in-law (from the same island) has a Master's Degree from America. However, the pay is so low here and the cost of living so high, that her family found it hard to make ends meet. You'd be surprised how little money people make here, if they can make money at all.
Since her hubby is not degreed, they made a decision for her to stay in America on her resident's Visa to support her family for most of the year.
My sister-in-law's husband is also the youngest son, who has to support his parents and a special needs brother. Did I mention they have a 3-year-old son my sister-in-law needs to live without in order to sacrifice for the family? Spending time with her family 24/7 is something she can only dream about right now.
So let's start there, in discussing how to stay home 24/7 with your spouse and kids. I understand, and I am sensitive to our different situations. I know some of us have a house full of kids, spouses who aren't all-in, or endure various trials and challenges. We can still stay encouraged, and keep a proper perspective.
Staying home 24/7 with your spouse and kids can be easier with the following:
1. A Godly perspective.
God has a way of putting life's situations into perspective. Put your Godgles (God goggles – through God's eyes) on and get ready for each day, knowing God provides new mercies every morning. And some days (like spending 24/7 with your kids) you need every one of those mercies.
Sometimes we can't see beyond ourselves. It's OK. It happens. Check out this list of reminders for the benefits of staying home from Thankful Homemaker. I recommend printing the list. It's great.
2. Have a plan.
Of course, a few free days are fantastic. However, to cut down on any stress, boredom, or the staying-at-home blues, make a schedule and plan to carry out at least through the day time. Some order to your day will make time go smoother. Children do well with knowing what to do next and following some sort of schedule to establish normalcy.
Give a free day off a week. Kids will learn to appreciate their structured time and free time.
Here are a few FREE resources you can use to get your schedule in order.
7 Tips for Making a Homeschool Schedule That Works
Game-Changing Way to Schedule Your Homeschool
FREE Weekly Schedule Planner Pack | My Joy-Filled Life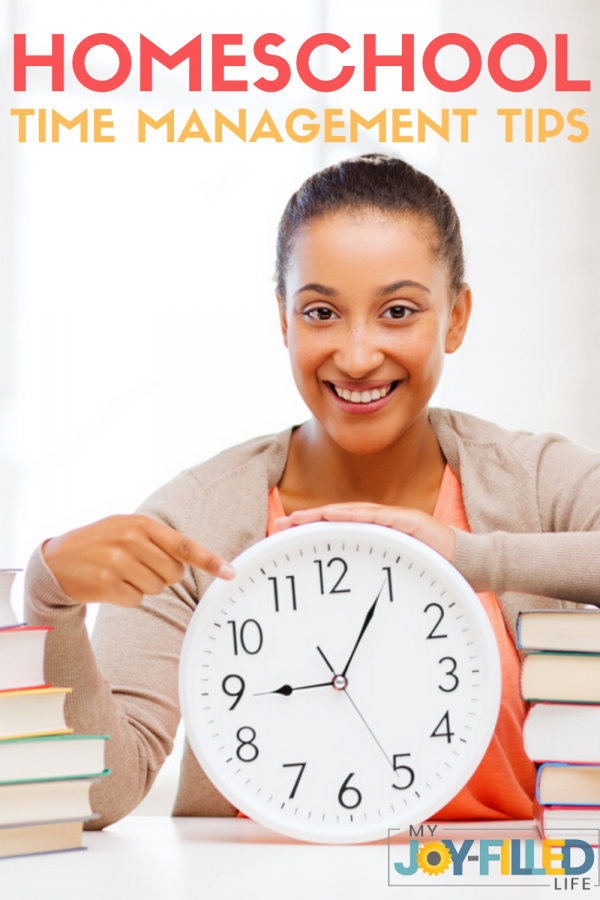 FREE Printable Homeschool Schedule | Teach Beside Me
3. Get outside of your home.
I understand that some of us don't have yards or front porches, but if you could get some fresh air, it will do wonders for the family's health, mentally and physically. Make sure if you can do so, step outside, do some light exercise or do some assignments outdoors around your home (like in the yard, deck, etc.).
Fresh air is severely underrated, especially in times when you find you are stuck home for whatever the reason.
How to Create Your Very Own Learning Environment Outdoors | Fantastic Fun and Learning
Art Experiences Outdoors | The Kitchen Table Classroom
Off Screens and Out the Door: 25 Creative Outdoor Activities for Kids | More Like Grace
4. Get your kids involved in everything.
Yes, your children will want to spend some alone time and do their own thing. However, if there are things to do as a family, then take every advantage to do so. If there is yard work, get everyone out there to help. If you are cooking, get everyone to pitch in from cutting veggies to the dishes.
The Importance of Chore-Time in Your Homeschool Day (+ FREEBIES)
Why it's Important To Teach Your Kids How To Cook
5. Keep it movin'.
Keeping your family active is really important in times when everyone can get restless or a little aggravated staying home. It's healthy! So get moving, all of you! Keeping active is keeping your sanity. Physical activity is useful for your health, both physically and mentally, just like getting fresh air.
Set targets, like 30 minutes of activity per day, and build it into your schedule. Here a few things you can do for some physical activity and fun.
Bring a chalkboard outside for some family time hopscotch or try these activities in or around your home.
Indoor Gross Motor Activities for Your Young Learner | The Measured Mom
1000 Home Activities for Toddlers | My Bored Toddler
Activities to Fight Boredom in Kids
6. Schedule parent alone time.
Happy parents make happy kids. Spend time alone with your spouse to enjoy each other. Our spouses are the most important relationship after our relationship with Christ. When we make our marriage priority, we will set a biblical example for our children.
During this time, it won't hurt to give-in if you are annoying each other, just to make things better. Holding our tongue has amazing benefits, even though it can be super hard for us. It is worth the benefit of spending quality time.
Christian Date Night Conversation Starters | In All You Do
7. Get your kid's input on things they would like to do.
Give your kids a list of things/activities for the whole family to enjoy and have them pick. Your kids might even have ideas of their own. Put it in the schedule to make sure your kids have a stake in what happens when having to stay home 24/7 together. They are a part of the family, and this will help them feel like they are an essential part of it.
What to Do When You Can't Get Outside! | The Curriculum Choice
FREE and Quiet Indoor Activities for Kids | Raising Arrows
101 FUN Things to While Stuck at Home | 123Homeschool4Me
22 Super-Duper Activities to do with Kids at Home | 510 Families
8. Talk to each other.
Sounds simple enough, right? Not really. We get so in the routine of life that sometimes we forget that we really could stand to know more about our spouse and kids. Ask each other questions and find out something new, laugh together, and listen to each other.
50 Questions To Ask Your Kids – Get To Know Them Better Today! | Inspiring Life
9. Keep your homeschool going strong.
Keeping the normalcy of homeschool is very important. Maybe choose to be slightly more relaxed or not to have school the same amount of time during the day. This is only because the kids don't have outlets like hanging with friends, sports, co-op, etc. If you are new to homeschooling, then here are some free resources for you to take advantage of during the time you need to stay home all day.
Remote Homeschooling: 4 Tips for Finding Extra-Curricular Activities
Homeschooling Tips for a Child's Different Learning Styles | Techie Homeschool Mom
FREE First Grade Homeschool Curriculum | At Home with Holly
Tips to Homeschool for Free, or Pretty Close to It
The Full List Of Free Homeschool Curriculum That Will Excite Your Child | Blessed Beyond a Doubt
FREE Full Online Homeschool Curriculum Options! | How to Homeschool for FREE
10. Read your Bible, pray every day.
Yes, this is a song we sing with our kids. However, we should really put this into practice. I would suggest starting every day with prayer and reading God's Word. Read God's word together. Make it a priority to keep God the focus daily.
How to Incorporate Bible Study into your Homeschool
FREE Bible Curriculum | Adventures in Mommydom
Deuteronomy 6:6-9 says, "And these words that I command you today shall be on your heart. 7 You shall teach them diligently to your children, and shall talk of them when you sit in your house, and when you walk by the way, and when you lie down, and when you rise. You shall bind them as a sign on your hand, and they shall be as frontlets between your eyes. You shall write them on the doorposts of your house and on your gates."
So how do we stay home 24/7 with your spouse and kids? We do it with a godly perspective, we plan, get outside, get moving, get kids involved in home keeping and get their input. We talk to each other, spend time with the spouse, keep the kids learning, and put God first.
Staying with our spouse and kids 24/7 is an opportunity some families don't have. Let's make the most of it.
Jeannette is a wife, mother and homeschooling mom. She has been mightily, saved by grace and is grateful for God's sovereignty throughout her life's journey. She has a Bachelor in English Education and her MBA. Jeannette is bi-lingual and currently lives in the Tongan Islands of the South Pacific. She posts daily freebies for homeschoolers!